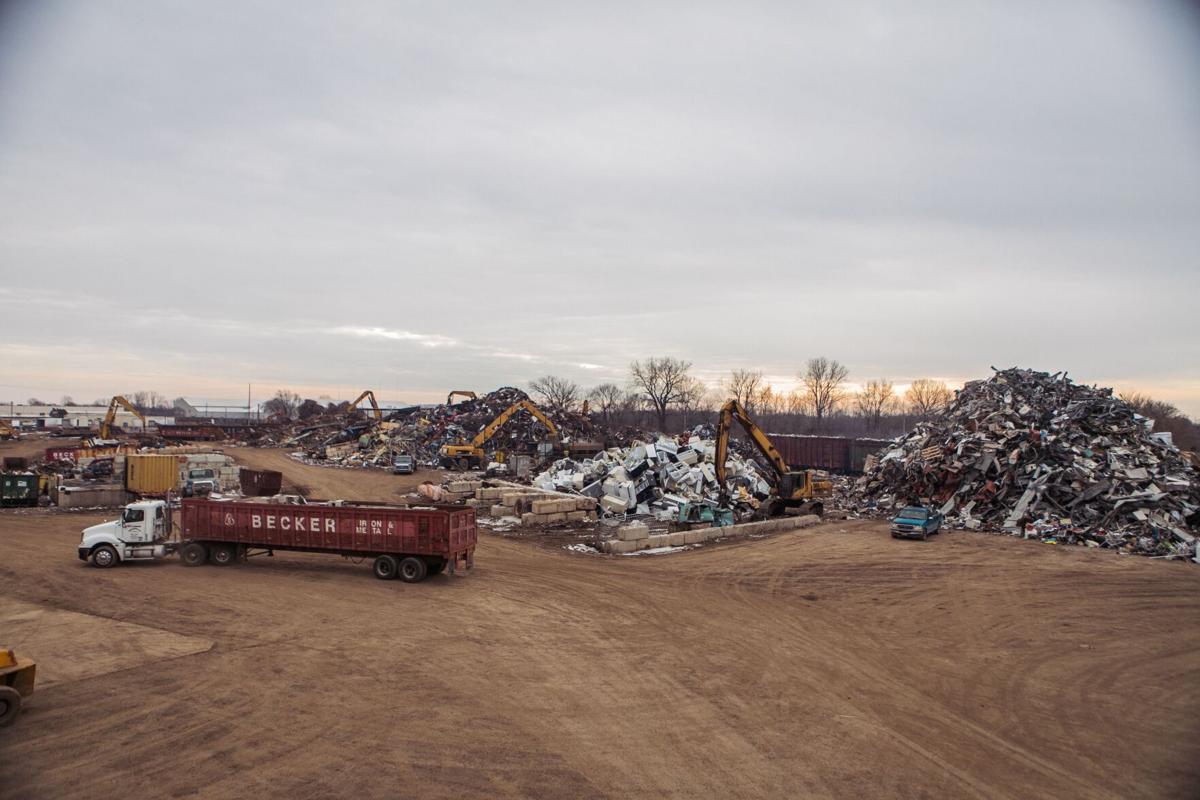 Operation Food Search has bolstered its resolve to aid individuals and families dealing with food insecurity – a number which has increased as many have lost jobs in the last year – with the revitalization of one of its programs, Repurpose for a Purpose. The program provides businesses with affordable recycling solutions, and a portion of its proceeds benefits OFS, according to a press release.
"Throughout the decades, we have always focused our efforts with long-term goals in mind," says Kristen Wild, president and CEO of OFS. "Repurpose for a Purpose creates the perfect strategic partnership in terms of community service and environmental sustainability – two sectors we continuously emphasize in our overall mission."
This year, the nonprofit – which, according to its website, serves 200,000-plus persons on a monthly basis – is celebrating its 40th anniversary. Repurpose for a Purpose launched in 2009 and has been recently strengthened to meet the needs of current turnover in office spaces in an eco-friendly manner, with a dual purpose of aiding OFS in its mission to heal the region's hunger.
"Our two program partners, Becker Iron & Metal and Warehouse of Fixtures, are highly respected companies committed to our mission of healing hunger by offering quality, affordable services," Wild states.
According to the release, "both partners utilize their industry knowledge and logistics capabilities to create customized service for businesses of every size."
The initiative offers two divisions, based on the need of the participating business: Metal for Meals or Furniture for Food. The former coordinates the removal of scrap metal, while the latter manages excess furniture removal for businesses that are closing, relocating or remodeling.
Repurpose for a Purpose doesn't stop there, though. The program recently launched a new service that handles the proper disposal of electronics while ensuring data security, rounding out a robust recycling program for local companies.
The initiative was born from a partnership between OFS volunteer Skip Spielberg and Bonnie Wedel, the facilities manager at Bryan Cave Leighton Paisner, LLC, who repurposed furniture from nine office floors in what Wedel views as one of the most rewarding jobs she's undertaken, according to the press release.
"Instead of all of this furniture ending up in a landfill, the old metal file cabinets and anything else metal was melted down and the profits went to help feed those in need," Wedel says in the release.
Spielberg, who has volunteered at OFS for two decades and recently retired from the handbag industry to focus on charitable endeavors, now serves as project lead for the revived program.
"Though the past year has been extremely difficult on so many in our community, we have noticed an increase in empathy for the struggles of our neighbors in need," Wild says. "Food insecurity is not going to disappear anytime soon. This additional revenue stream enables us to provide more food and services to food-insecure individuals and families – a win-win for everyone involved."
"Repurpose for a Purpose enables our agency to address the current climate, while simultaneously planning for a brighter future," Wild adds. "Even though many offices are closing, due to restructuring caused by the pandemic, there will always be a need for organizations to work together to reduce and minimize environmental impact."