Bare Hands Rescue, which premiered in August on the TV channel Animal Planet and the Discovery+ streaming service, plus Animal Planet GO and additional streaming platforms, takes a closer look at wildlife rescue in the metro area.
The star of the TV show, Michael Beran, teamed with Michael Francis of Michael D. Francis Presents, a local production company, to majorly impact the local economy by bringing the series, which spotlights unique animal rescues, to St. Louis.
"[Beran's] work translates to television so well because he is a genuine, great character," Francis says. "He does a lot of things that most of us wouldn't do. He is capable of explaining what he is doing – and he likes to talk. He has such knowledge about the animals."
Beran runs the Wildlife Command Center and four additional related divisions: Pest Command Center (rescuing people from insects), Raptor Rescue Inc. (rescue operations for birds of prey), Avian Strike Force (nuisance avian work) and Wildlife Command Center Movie Animals (animal training for film, theater and commercial work).
"I rescue people from wild animals, mostly barehanded," Beran says. "I get a lot of flak for using bare hands, but I don't harm the animals, like some equipment can. I have a fondness for reptiles. The tongs we have available to use are really good, and most people should use them. However, you can break a snake's ribs pretty easily, especially with metal tongs."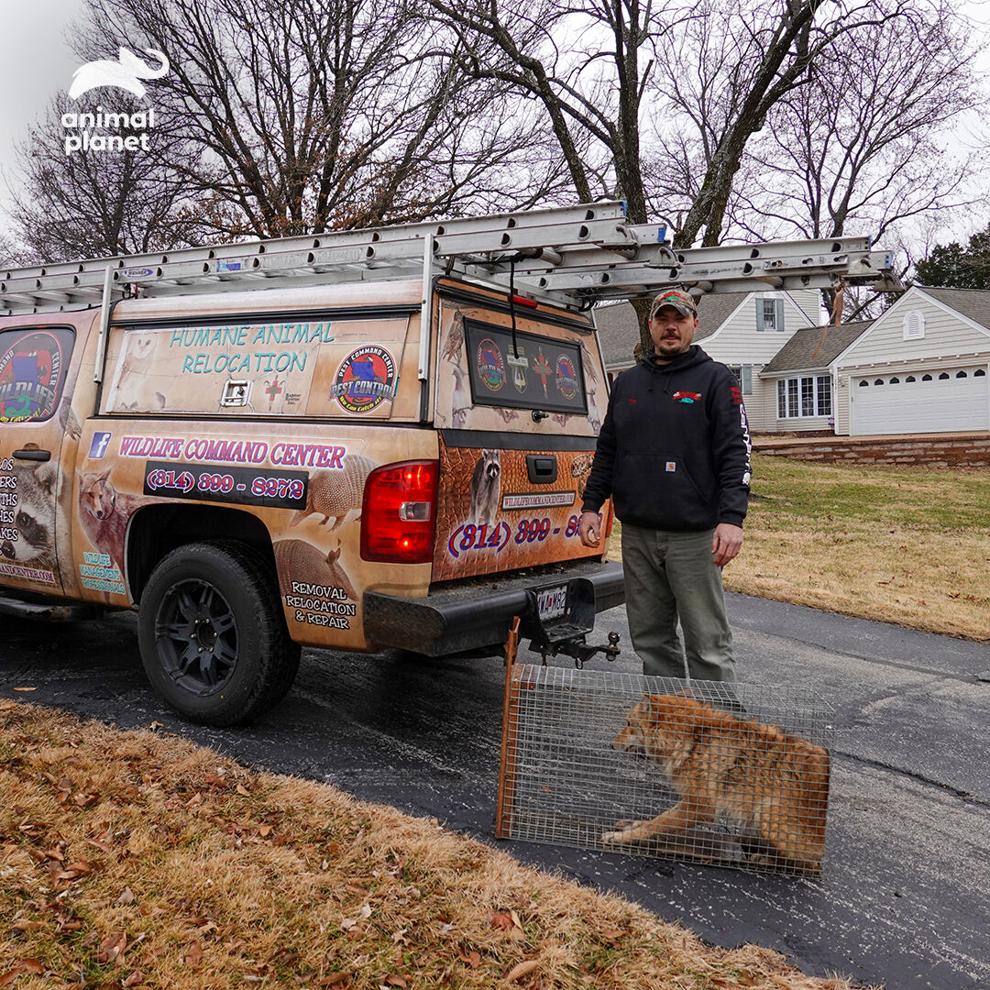 From chipmunks in the chimney to a coyote in the kitchen, Beran has seen a wide range of animal disturbances inside homes and businesses. Alongside his family and experienced technicians, Beran captures critters of all sorts and provides them first aid at the Wildlife Command Center until they can be released into a safer environment.
"Everything that has a mouth can bite," Beran warns of the danger of his job. "I always tell everybody what the plan is. Sure enough, about three-quarters of the way through, the animal doesn't participate with the plan. Even if you do get bit, it's just a little blood. It cleans up."
Beran explains that using his bare hands also enables him to react better to the animal he is rescuing.
"When I use my bare hands, most snakes won't bite," he offers as an example. "I can feel the snake. If the snake is writhing too strong, I let go a little bit. If it's being docile, I can hold it. I never have to squeeze it."
Sans equipment, Beran also can reach into places not easily accessible with tools, where animals commonly can be found cowering.
"One thing that stands out is how he understands the psychology of animals, what they're going to do and why they're going to do it," Francis says. "[It] makes him one of the best at catching things. Producing him is a breeze. He makes it easy."
Originally hailing from Shreveport, Louisiana, Beran brought his business to St. Louis after touring several big cities.
"My wife was awestruck," Beran says. "The limestone bluffs caught her eye. St. Louis has an excellent airport, a great interstate infrastructure [and] three major waterways: the Mississippi, Meramec and Missouri rivers. It's got old construction and a nice sprawl."
Since Beran moved Wildlife Command Center to the Gateway to the West in 2014, the business has doubled in size four years in a row. Now, through the television show, Beran and his family business are garnering even more attention.
"My company is a St. Louis-based small company," Francis says. "[Beran's] business is small and St. Louis-based. You have two companies coming from the middle of nowhere trying to do big things. We were able to get great partners, like Critical Content, in this endeavor that helped take us to the next level."
According to a press release, Beran has "trained rattlesnakes for [the AMC TV channel's] Breaking Bad, wrangled critters for Warner Bros., and a slew of TV shows, as well as shared his animal knowledge on numerous podcasts, YouTube videos and radio broadcast."
"I wanted to be really good at entertaining," Beran says of entering show business. He took lessons in acting, lighting, sound, production and anything that could teach him more about the film industry. It wasn't long before his work behind the scenes as an animal wrangler got him noticed by directors who then positioned him in front of their cameras in other productions.
"Most people will find that our industry, which is nuisance wildlife control, starts with us caring," he says. "We care about our customers, our employees, the animals. The animals got themselves into a situation that usually could be fatal. I want to resolve the issue, so the homeowner could have their home back and the animal can be taken to a better location, with fewer people and more habitat."