As a past chair of the St. Louis Holocaust Museum & Learning Center in Creve Coeur, Myrna Meyer – a dedicated volunteer of more than 25 years – is proud that the museum she values so highly has been listed by FamilyLivingToday.com as one of the top 25 destinations for visitors to the metro area.
The museum – one of only 22 Holocaust museums in the U.S., attracting visitors from 48 states and six other countries – recently won a prestigious National Endowment for the Humanities challenge grant of $750,000.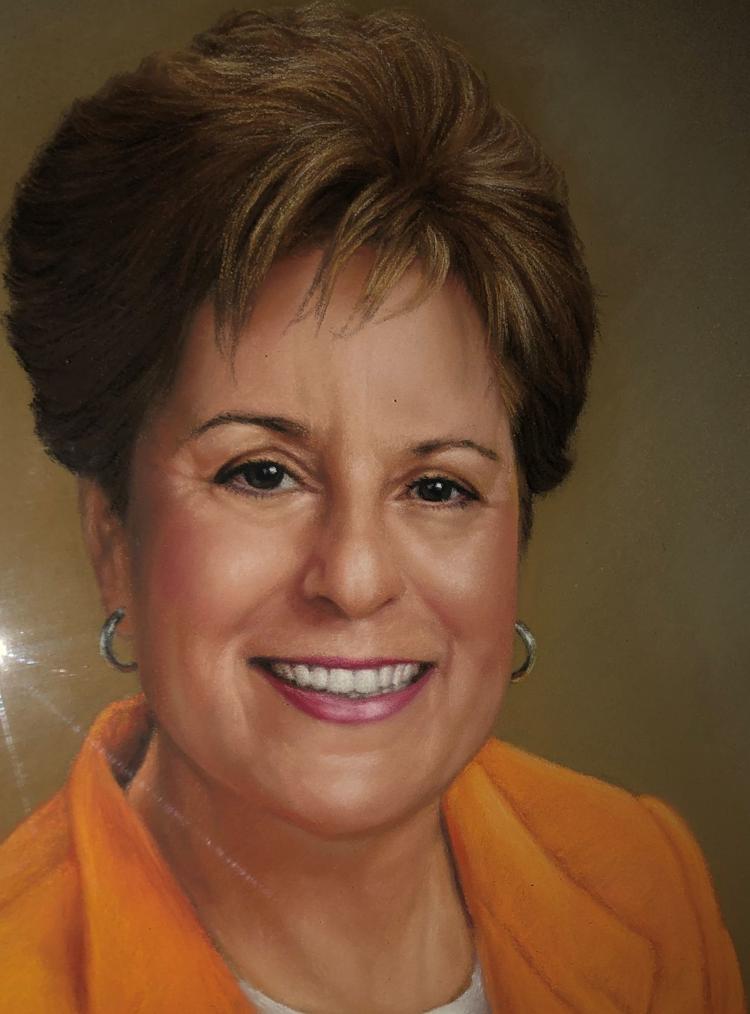 Although the HMLC has temporarily closed for expansion, Meyer states: "Holocaust museums are special places that offer an unparalleled opportunity to use the unique history and lessons of the Holocaust to examine what it means to be hopeful in the face of a catastrophe and how we can all come together in compassionate ways today. HMLC has had great success over the last 25 years, and we now need more space to welcome visitors and expand the work we do to meet expectations of the 21st-century museum visitor. The expansion calls for tripling of the space, more modern technology and a renewed focus on the stories of those who lived during the Holocaust."
Meyer met her husband, Jay Meyer, on her first day of work as a recreational therapist at the former Jewish Hospital of St. Louis (which merged with Barnes Hospital in 1996 to form Barnes-Jewish Hospital in St. Louis' Central West End neighborhood). The couple has now been married 58 years and has two children and four grandchildren.
A 2005 Woman of Achievement, Meyer carries her love of family into her community volunteerism, noting: "One of my most enriching volunteer roles throughout the years has been mentoring younger potential leaders." In 1972, in fact, she received the Jewish Federation of St. Louis' David N. and Roselin Grosberg Young Leadership Award. Through the years, she has served as secretary of the Jewish Federation Board, president of Women's Division of Jewish Federation, and allocations committee member of the United Way.
Meyer credits her parents for setting the stage for her love of volunteerism, each of them having served as president of the St. Louis chapter of the National Home for Jewish Children. She began volunteering in high school by collecting money door to door for the Jewish Federation of St. Louis. In 1962, she was "a Red Cross lady at a local hospital" and says she recently donated her gray uniform with the badge to the Jewish Community Archives.
Meyer says one of her most gratifying acts of volunteerism was helping with the resettlement of almost 2,000 Russian Jewish immigrants here in 1992: "It was a time when they were fleeing their homeland because of blatant anti-Semitism. I was able to greet some of the new arrivals at the airport, help furnish their apartments and, most importantly, visit and welcome them in their new surroundings. More times than not, we became friends, sharing meals and recipes at each other's homes."
After 25 years, Meyer remains a dedicated fundraiser and advisor for the HMLC. "We are fortunate to be able to educate so many young people and open their eyes to this tragic piece of history," she says. "Sometimes hearing from someone who lived through this time or a descendant of someone who passed on their stories helps children really feel the events of the Holocaust. This way, they are able to relate and put in perspective some of the issues that they face today." 
An innate storyteller and award-winning photographer and writer, Alice Handelman provides Ladue News readers with a glimpse into lives that enrich St. Louis.
The business news you need
With a weekly newsletter looking back at local history.