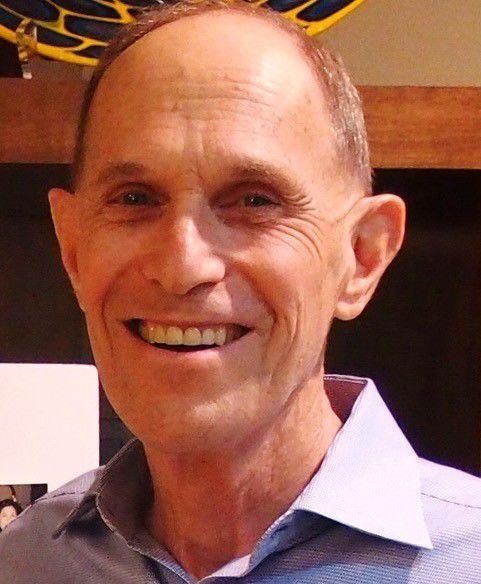 Despite retiring from the practice nearly 10 years ago, Gary Ratkin, a revered hematologist and oncologist, continues to give back to the St. Louis community. "Volunteering has always given me a purpose in life, and retirement has allowed me to expand my horizons," he says.
By way of example, Ratkin volunteers (as a food sorter) at the Harvey Kornblum Jewish Food Pantry and at the Jewish Community Center's Garden of Eden, co-chairs the Mitzvah Garden Committee at Congregation Shaare Emeth, serves as a pre-K classroom reader as part of Ready Readers and has taught citizenship and mentored health care professionals at the International Institute of St. Louis.
Ratkin otherwise has served as a board member of both the Cancer Support Community, where he chaired its professional advisory committee, and the St. Louis Jewish Light, which honored him in 2019 as an "Unsung Hero." He also has served on the immigration task force and coalition for the New Americans Committee of the Jewish Community Relations Council.
An avid photographer, Ratkin, with his wife, Marilyn, and staff from the Cancer Care Center, created the Inspiration Hallway at Missouri Baptist Medical Center with support from the St. Louis Men's Group Against Cancer. His photographs also have been donated to a number of other charitable organizations for their fundraising efforts.
Ratkin has chaired a series of medical ethics programs that were initially sponsored by the Missouri Baptist Medical Center and were later done in collaboration with the St. Louis County Library Foundation. He serves as a volunteer primary care provider and medical director at Casa de Salud, a low-cost immigrant health care clinic, where his work continues to help build a diverse and thriving community.
Born in New York, Ratkin moved to Texas with his mother and grandparents when he was 6 months old. After graduating from Rice University in Houston, he relocated to St. Louis to attend Washington University's School of Medicine.
After that, Ratkin completed his medical residency in both St. Louis and Pittsburgh and completed a fellowship at Washington University in St. Louis. His career locally at first centered on Barnes, Jewish and St. Luke's hospitals and later was based in the Missouri Baptist Medical Center, from which he retired in 2012.
In 2017, he was honored by Washington University's Alumni Association for his teaching and development of a palliative care program to improve patient care practices.
"My hope is to continue giving back to the community in a meaningful way," he says.
Married since 1966, Ratkin and his wife live in Creve Coeur and have two daughters, Kim and Stephani, and five grandchildren. Aside from volunteering, Ratkin enjoys travel ("it's in my DNA") and spending time with his family.
"Marilyn and I love to hike, and since COVID, we have enjoyed many walks in the park with friends in the St. Louis area," he says.
An innate storyteller and award-winning photographer and writer, Alice Handelman provides Ladue News readers with a glimpse into lives that enrich St. Louis.