A new initiative is giving local students hands-on, real-world work experience, all in an effort to help forge their future career paths.
Last year, the Student Opportunities Network was founded by 18-year-old Ladue Youth Council Chairmen Giuseppe Di Cera, with the support of Ladue Mayor Nancy Spewak, to generate student work and internship opportunities with local businesses and other organizations.
Di Cera, a recent Ladue Horton Watkins High School graduate set to attend the University of Chicago in the fall, calls the initiative an answer to a critical problem with the education and career development systems that can be seen locally – and nationally.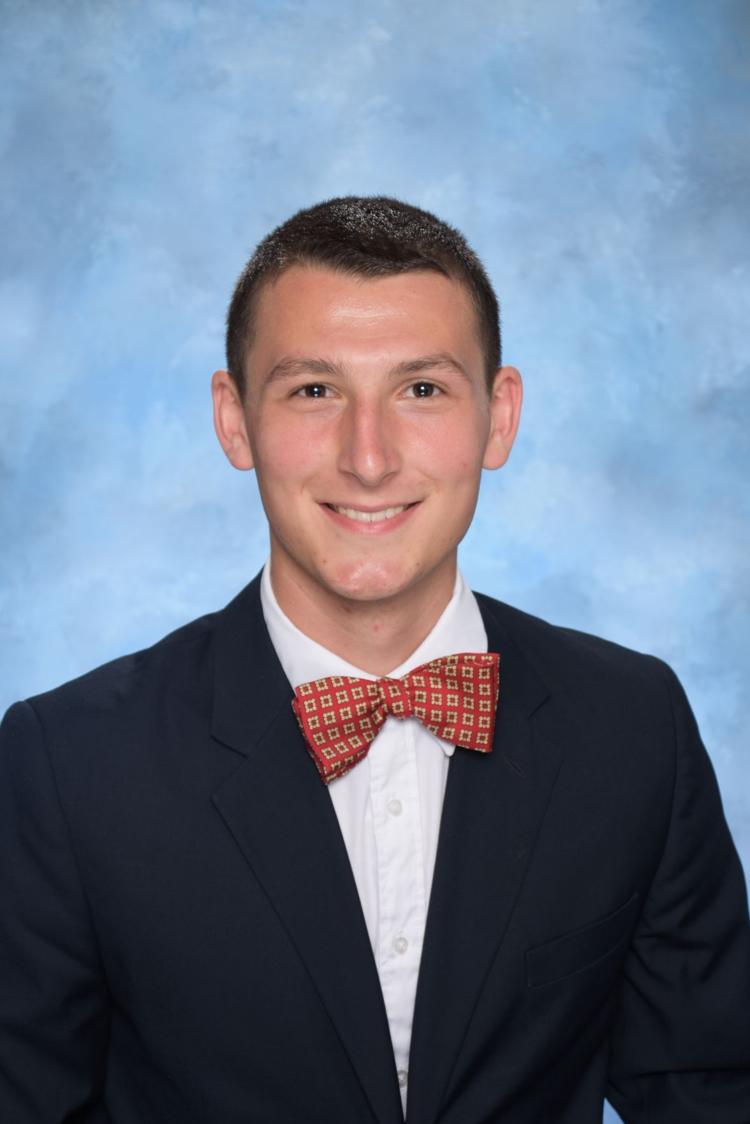 "As a student, I observed how my peers struggled to secure their first career-oriented opportunities," Di Cera explains. "This was not because they were not capable. Simply put, they didn't have networks of connections to match their interests with available opportunities."
So the local native created the Student Opportunities Network online database, which lists available work opportunities with local businesses and organizations for high school and early college students, who can sign up to receive emails about new job and internship postings, as well as see alerts on Instagram.
Thus far, more than a dozen local companies are participating in the initiative, including Gladys Manion Real Estate, the Ladue Education Foundation, the Jill Schupp for Congress Campaign, the Ann Wagner for Congress Campaign, the Sam Page for County Executive Campaign, Knot Magic Muscle Therapy, Aerovate, Lu Lu Belle, MOD ON TREND, the Woman's Exchange, Sign of the Arrow, Ladue News and the Whitney R. Harris World Law Institute at Washington University School of Law.
Among the more than 60 students participating in the program so far, students have reported their internships and jobs to be both inspiring and productive. Although most students have been working remotely due to the COVID-19 pandemic, others are working in person with community mentors.
Sarah Suffian, a rising senior at Ladue Horton Watkins High School, is pursuing her passion for social media and marketing as an intern at Gladys Manion Real Estate.
"I'm able to use my own creative instincts in the realm of my assignments, which makes my work fun and exciting," Suffian says. "Working alongside the other agents and with Lori Woodward and Stafford Manion, who are both so passionate about and good at what they do, is such a great experience."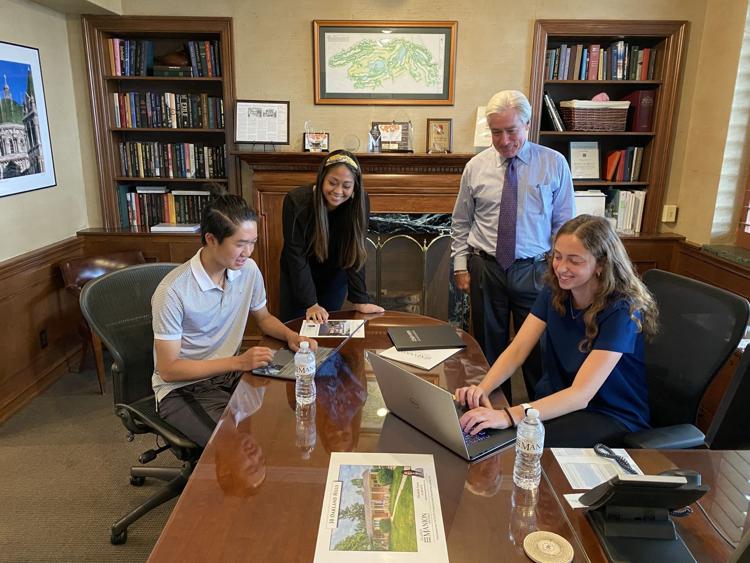 This type of hands-on work experience is critically important, Di Cera says. "What we learn in the classroom has no practical purpose until it's applied to the real world," he explains. "Many of the problems in our education system today center around students' ability to regurgitate facts, but their inability to apply their knowledge to adapt to real-world situations. Moreover, school curriculum may not always perfectly match students' specific passions. Therefore, these internship and work experiences allow students to pursue their passions in the vast diversity of organizations that our community has to offer."
The network also benefits local companies, connecting them with young talent and the potential to form long-term working relationships, Di Cera notes. "This initiative is equally important for local businesses because it helps create a more tightly knit community where the next generation can learn essential skills from esteemed community professionals," he says. "Ultimately, nurturing these students creates the potential for future advancement into higher roles within a local organization, creating the next generation of community leaders."
The Student Opportunities Network also offers resources to help students through the college process.
"I know how difficult it is to navigate standardized tests, college applications, college sports recruiting and scholarships, so I created a Student Resources page to help students directly address those issues with help from local student mentors and professional tutors," Di Cera says.
Applications for many local work opportunities are still open, and Di Cera hopes to expand the initiative far beyond Ladue – to other St. Louis communities, as well as cities across the country.
"Meaningful work opportunities and impactful student resources shouldn't be limited to teens in Ladue," Di Cera says. "Whether they are helping to promote a political campaign, create classroom curriculum … or develop an organization's website, it is evident that even in these uncertain times, students are still forging ahead in pursuit of their passions and career interests." 
Student Opportunities Network, laduestudentopptsnet.wixsite.com/ladue
The business news you need
With a weekly newsletter looking back at local history.