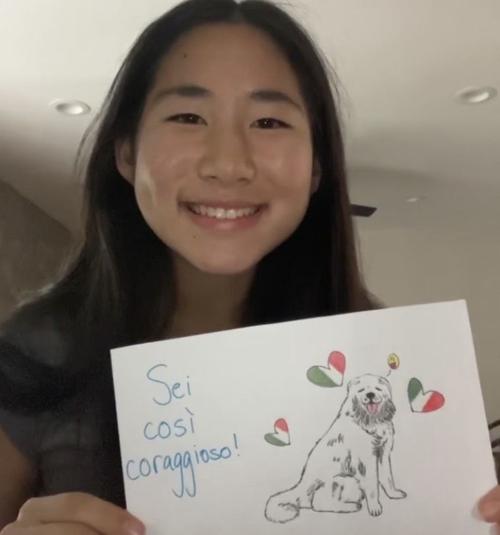 This past summer, Ladue Horton Watkins High School junior Sophia Liu spent her break a little differently from how her fellow students spent theirs. The teen used her creativity and ingenuity to prepare a business pitch for a national contest that awarded winners with funding to bring their ideas to life.
She won. And now her work is just beginning.
Liu submitted her pitch to The Summer of Innovation, a special challenge designed to "foster creativity and entrepreneurship" in children across the country. The contest was powered by YELLOW, an educational and youth-focused not-for-profit founded by music producer and artist Pharrell Williams.
Her idea? Teaming with Operation Smile – a global nonprofit – to promote awareness and acceptance of people born with cleft conditions. It's a mission that's near and dear to Liu's heart.
"I'm very close with my aunt, and a cleft condition has impacted her self-esteem for her entire life," Liu says. "It's imperative that people are more cognizant of cleft conditions."
The organization is fueled by student volunteers across the globe, making it the perfect partner for Liu. The junior first got involved with Operation Smile in 2019, when she began organizing projects in the Ladue community. However, once COVID-19 hit, these efforts stalled. Soon, in-person high school classes were canceled, and people were encouraged to socially distance.
"It started when schools first started closing in mid-March, so I had a lot of time on my hands," Liu says. "I was looking for anything to fill that time."
Still determined to make a difference, Liu reached out to the organization. She got in touch with Operation Smile's U.S. Southern Region associate, Jacqueline Nguyen, who introduced Liu to the Summer of Innovation challenge. It seemed like a great opportunity to combine her interest in marketing with her passion for helping people with cleft conditions, so Liu went for it.
Liu's campaign concept was simple: Create T-shirts that brought cleft conditions to the forefront of people's minds – even sparking conversation and discussion. She teamed with her good friend Nicole Gorrell to design the shirts by collaborating over FaceTime. Liu called it Spreading Smiles.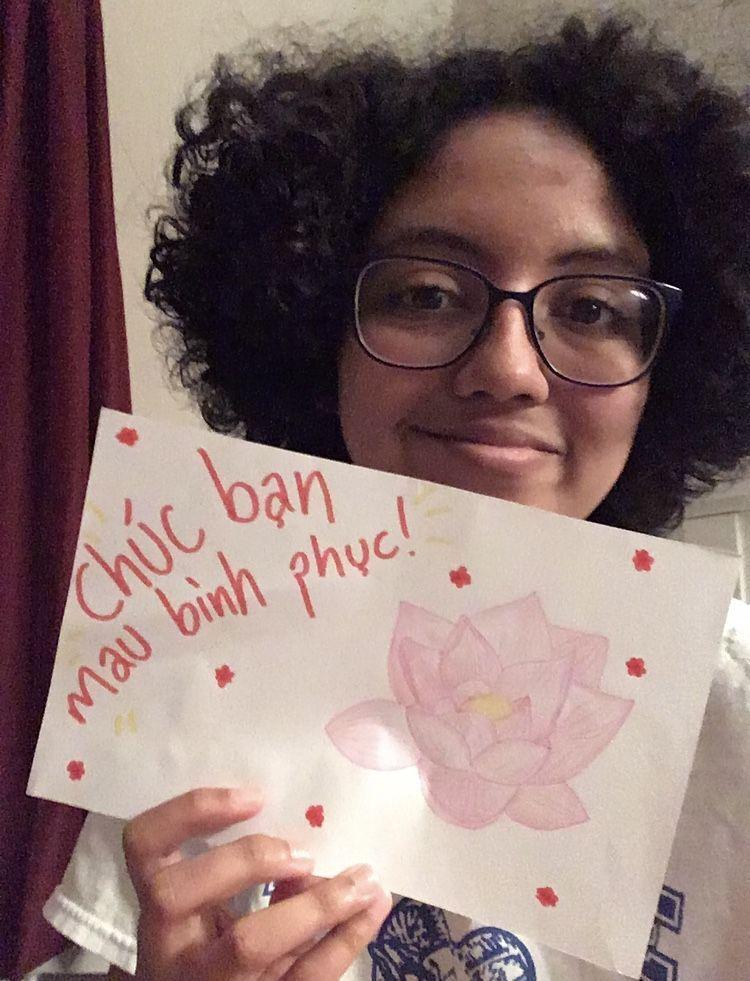 "The idea was to create shirts that were innovative and eye-catching," Liu says. "Even if they weren't buying a shirt, they would read it, and that alone was raising awareness."
Funds raised by Spreading Smiles shirt sales would then be used to pay for cleft repair surgery provided by Operation Smile, which has improved the health and dignity of more than 300,000 patients with cleft conditions, helping them to better breathe, eat, speak and live in greater confidence for almost   four decades.
"Even during COVID, one of their goals was to increase medical accessibility," Liu says.
A skilled debater from her time with Missouri DECA, a marketing organization, Liu included with her submission a short video that explained her campaign. Spreading Smiles wowed the YELLOW judges. By September, she'd been informed that her submission had won the competition's high school category.
Now, she has $5,000 to bring her campaign to life.
"With the money, it'll probably be used for things like marketing and things like advertising on social media," Liu says.
Since the win, Liu has worked with Nguyen to come up with the best ways to make the most difference. Right now, the plan is to promote the shirts online, sell preorders, produce and ship the products, and then reassess once the first batch is distributed. There's even a chance that, with enough interest and coordination, the T-shirts will be sent to Operation Smile members around    the country.
With this in mind, Liu is quick to point out that they're only in the early stages of developing their plan. The website is still being built, and thanks to COVID-19, much of her time is currently dedicated to online school.
However, one thing is certain: Once Spreading Smiles begins raising money for cleft repair surgeries, the campaign will be more than just a clever name – it will be a movement.
Operation Smile, 3641 Faculty Blvd., Virginia Beach, Virginia, 1-888-677-6453, operationsmile.org
YELLOW, 2425 Bowland Pkwy., Suite 112, Virginia Beach, Virginia, 757-652-7893, teamyellow.org