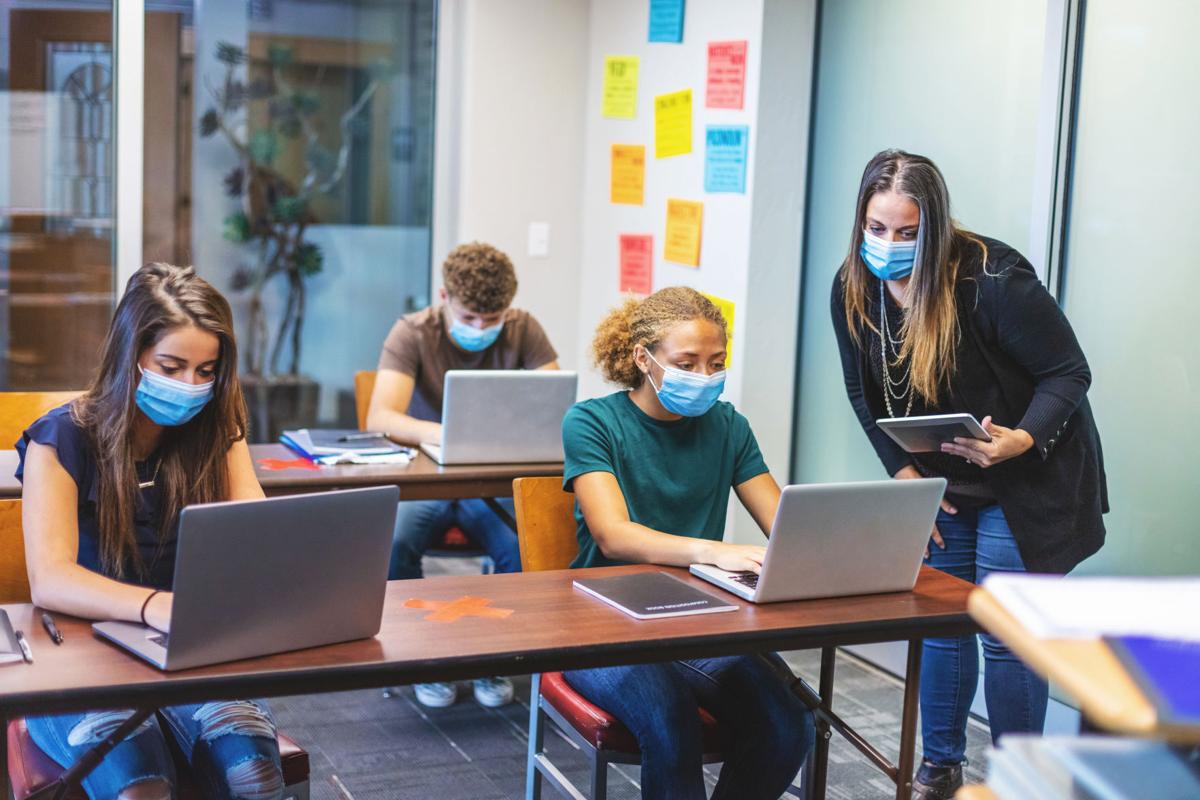 In the COVID-19 era, Independent Schools of St. Louis has been focusing on due diligence even more than usual at the start of this academic year.
According to its website, ISSL oversees 42 private schools in Chesterfield, Creve Coeur, Lake Saint Louis, St. Albans, St. Charles, St. Louis and Webster Groves, with a total student population of 17,201 and 3,150 faculty, staff and administrators.
Those numbers suggest a sizable responsibility – a responsibility ISSL has scarcely taken lightly for open houses and other events during the coronaviral pandemic, says Jamie Driver, ISSL's executive director.
"ISSL member schools have been working tirelessly throughout the spring and summer to put procedures and policies into effect that put the health and safety of students, faculty and staff first and foremost," Driver relates. "To that end, many of our schools are beginning to open their campuses to groups of students, all the while evaluating and monitoring their procedures to ensure they are effective and safe."
ISSL has embraced anti-coronaviral protocols now becoming commonplace in society at large. "Many of our schools are bringing their youngest students – elementary-aged – to campus for in-person instruction, utilizing cohorts, maximizing outside instruction [and implementing] mask-wearing and cleaning protocols," Driver continues.
That due diligence has paid dividends in encouraging optimism, she says: "Our schools that have opened [at press time] are reporting early success and have been pleased to see their strategies working well."
ISSL also has adopted protocols similar to those of other educational institutions in the metro area. "For older students – middle and high school – many of our schools are utilizing a hybrid model, where students will be on campus for some of the week and home, learning virtually, for the other days," Driver says. "A few schools are starting the school year in a virtual-only mode, gradually bringing more students in, again in a hybrid model, in order to reduce the total number of people on campus at any given time.
"All of our schools are taking a careful, measured approach based on recommendations and guidance from both the CDC [Centers for Disease Control and Prevention] and local health officials, with the ultimate emphasis on the health, safety and well-being of students, faculty and staff and their families."
In regards to the impending open house season, Driver explains ISSL's approach.
"For most of our schools, open house season will get underway next month," Driver concludes. "I don't believe any virtual open houses have begun just yet. Some of our schools have offered virtual tours – or in a few cases, in-person tours when no students were present – over the summer for interested families.
"Most schools will be offering some kind of virtual open house opportunity, as well as Zoom opportunities, online meetings, recorded sessions, guided virtual tours and other opportunities for interested families to learn about our schools." 
Independent Schools of St. Louis, 425 S. Lindbergh Blvd., St. Louis, 314-567-9229, independentschools.org
The business news you need
With a weekly newsletter looking back at local history.