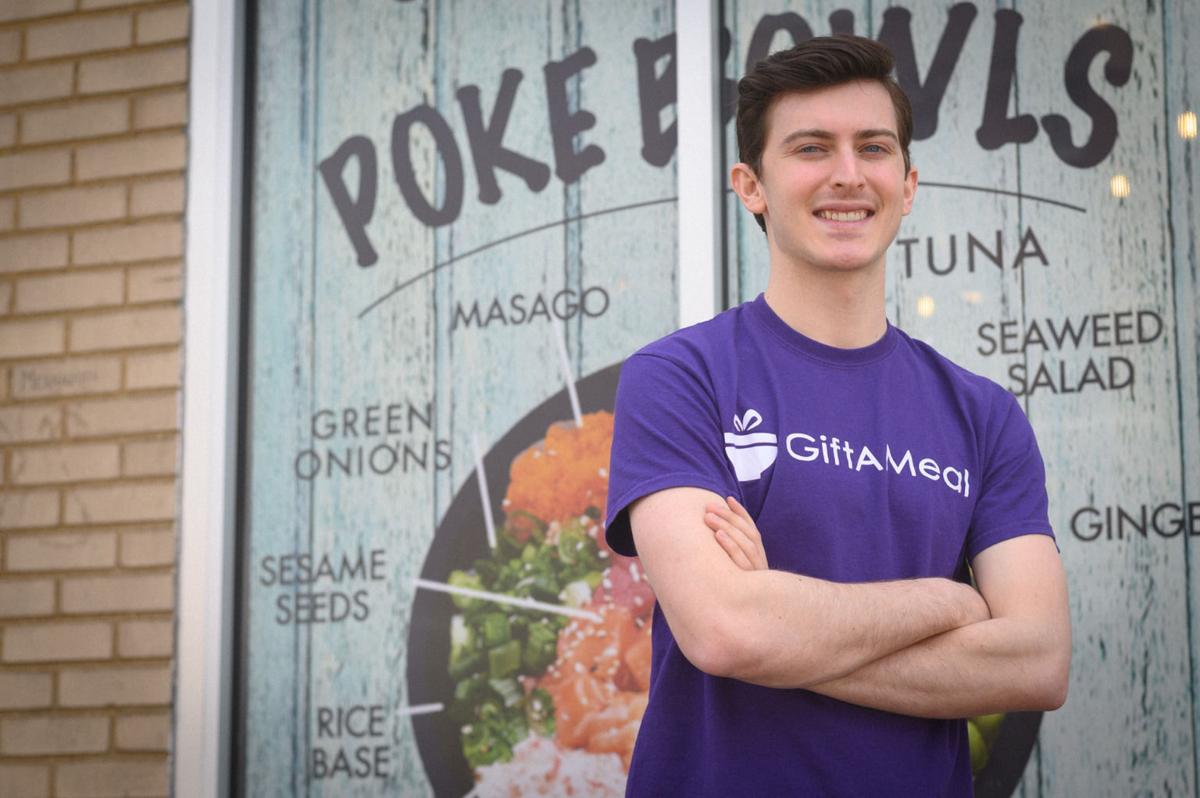 While scrolling through social media, do you often catch yourself drooling over the image of a juicy burger or a decadent dessert? Inspired by this phenomena, two friends came up with the idea to launch a savvy app to share snapshots of delicious dishes … but with the purpose of promoting magnanimity and goodwill in the area community.
For every photo posted through the GiftAMeal app, another meal is donated to someone in need. Additional shares on Facebook, Instagram or Twitter provide more meals to fight food insecurity.
"Hunger can happen to anyone," says Andrew Glantz, co-founder and CEO. "There are so many good people who face food insecurity through no fault of their own. Hunger can be a barrier to all other opportunities for people in need. We can all support each other in the community and all be better off."
Glantz was only 19 when he and co-founder Aidan Folbe came up with the vision for GiftAMeal while sharing a pizza. He once believed that startups were too risky, but "the potential impact and scalability" of this venture felt worth it, Glantz says.
"Even if we failed, we'd provide hundreds of thousands of meals to those in need, and support local restaurants and businesses for a good period of time," he says. "If we succeeded, we could build something that could make a difference at a national scale, feeding those in need, putting a dent in food insecurity, providing a unique solution to restaurants and creating an easy way for people to give back."
By the start of this month, GiftAMeal had officially donated half a million meals throughout its existence, thanks to 35,000 app users and more than 200 restaurant partners.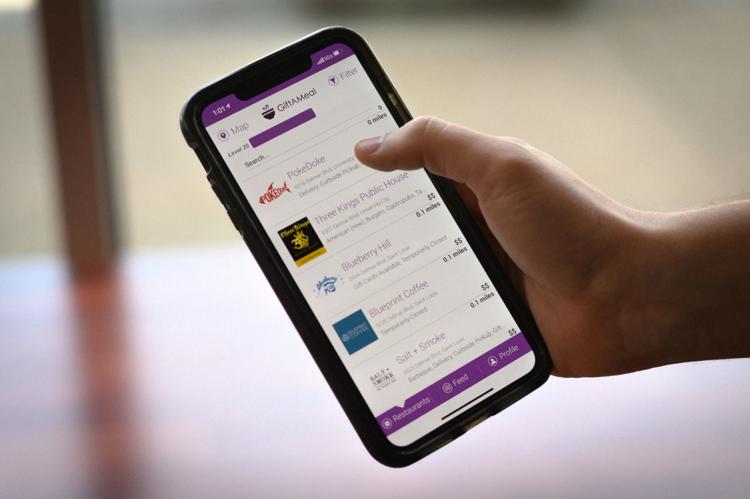 "The entirety of my life has led to the mission of GiftAMeal," Glantz says. From volunteering at an early age to serving as vice president of a charity in high school, which netted $350,000 for children in need, to owning and operating a nonprofit storefront during his college years at Washington University in St. Louis, which promoted reuse and sustainability, Glantz has always taken an active interest in bettering the world.
GiftAMeal is funded through partner restaurants that subscribe to a monthly plan ranging from $49 to $79 to $149.
"Each time the user takes a photo on GiftAMeal, we make a monetary donation to the local food bank," Gantz explains. "In St. Louis, that's Operation Food Search. We're paying for the cost of distribution – refrigeration, transportation and labor costs – to get donated food to Operation Food Search."
The restaurant industry was hit hard at the start of the pandemic. The demand for access to food resources went up as more people lost jobs. Glantz felt challenged to not only carry his company through this crisis but also aid those in need.
First, GiftAMeal waived monthly subscriptions for a couple of months, helping restaurant partners to preserve cash flow. Next, GiftAMeal pledged to match up to $5,000 to Operation Food Search to provide immediate hunger relief.
"We sent an email to our users, and within 10 days, we raised more than $22,000," Glantz says. "That helped to provide more than 8,000 meal kits for families in need."
Then, the company helped users to continue supporting local restaurants by creating filters on the app that allowed users to discover which restaurants offered curbside pickup, carryout, delivery or gift cards, or were Black-owned.
GiftAMeal also launched a new podcast, Food on the Table (available on Spotify, Apple Podcast and Google Podcast). The show shares stories of how people in the metro area food space were affected by the pandemic. The podcast aims to build a sense of community in which everyone supports one another.
"The pandemic shifted everything," Glantz says. "Restaurants might have ordered too much food. We helped arrange for Operation Food Search to pick up donations and prevent waste. During all of this, we've been trying to take care of all stakeholders. We didn't let any employees go during the pandemic."
He adds: "We've been trying to do what we can to support restaurants and the community.We're super fortunate for how supportive the community has been."
The GiftAMeal app is available for free on iOS and Android. 314-656-6244, giftameal.com
The business news you need
With a weekly newsletter looking back at local history.