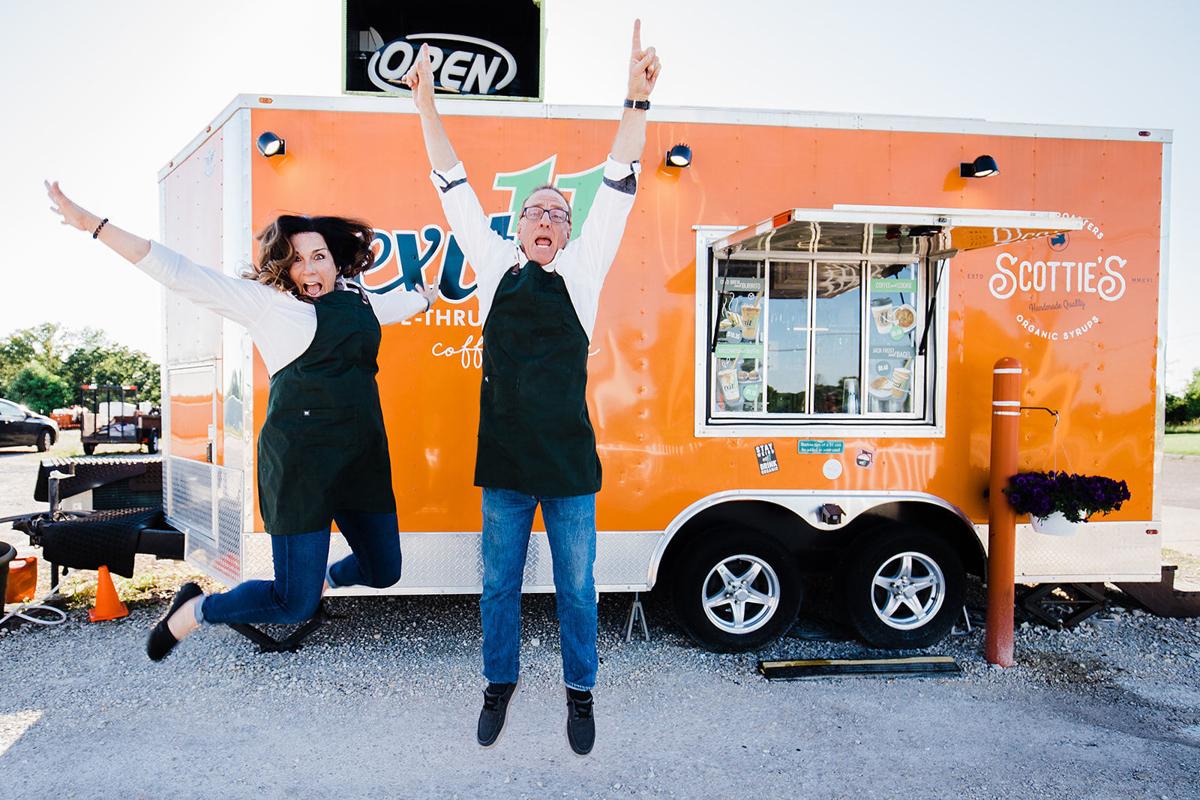 The owners of Exit 11 – a coffeehouse and co-working center in Franklin County, roughly an hour's drive west of Ladue – expanded their business just as the economy took a major downturn. Fortunately, they opened the right type of business to succeed during the COVID-19 shutdown.
On March 13, owners Angela and Scott Garland opened their second drive-thru trailer in Union, in a spot ideal for catching commuter traffic into the metro area, says Angela Garland. Their first drive-thru trailer opened about two years prior in Washington, just half a block from the business' anchor coffeehouse. According to the Garlands' research, these trailers are the only drive-thru coffee shops within about a 30-mile radius.
The trailers opened their windows while cafés shut their doors, diminishing much of the competition, Garland says, and many customers who tried Exit 11's coffee for the first time during the shutdown have become regulars even as other, competing businesses reopened. The couple's customer base also grew thanks to businesses such as Allstate, Bank of Franklin County, State Farm, GenFinity Wealth Management and Riechers Tire and Auto paying for frontline workers' orders.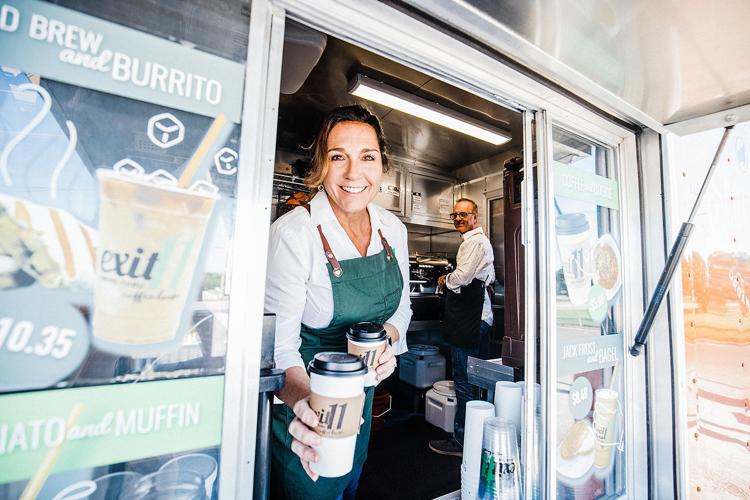 According to the Exit 11 website, each trailer can serve 30 to 40 cars an hour. The drive-thru menu offers the same customized espresso and smoothie drinks as sold in the Exit 11 coffeehouse, which reopened June 1 with new hours, additional safety precautions and changes to the organic food menu.
Garland says the Exit 11 co-working center provides what is more common in a big city but unique to a burg like Washington, which had a 2018 population of just over 14,000. Businesses can obtain a membership for private office space in the building with Exit 11 coffee included for employees, and additional event and meeting space is available for anyone to rent. It's also a site for business events like "headshot days" with Sami G Photography, which are planned for later this summer and require appointments made in advance.
Exit 11's virtual shop debuted recently as well, allowing online sales of its own St. Louis-roasted coffee beans and Scottie's Syrups. Garland says she and her husband had been hoping to expand online even before COVID-19 entered the picture. The pandemic just gave them the push they needed. Garland adds that what "could have been devastating" turned out to be an unexpected opportunity to test the business's resilience and discover its potential.
Exit 11, multiple locations, 636-429-0111, exit-11.com
The business news you need
With a weekly newsletter looking back at local history.