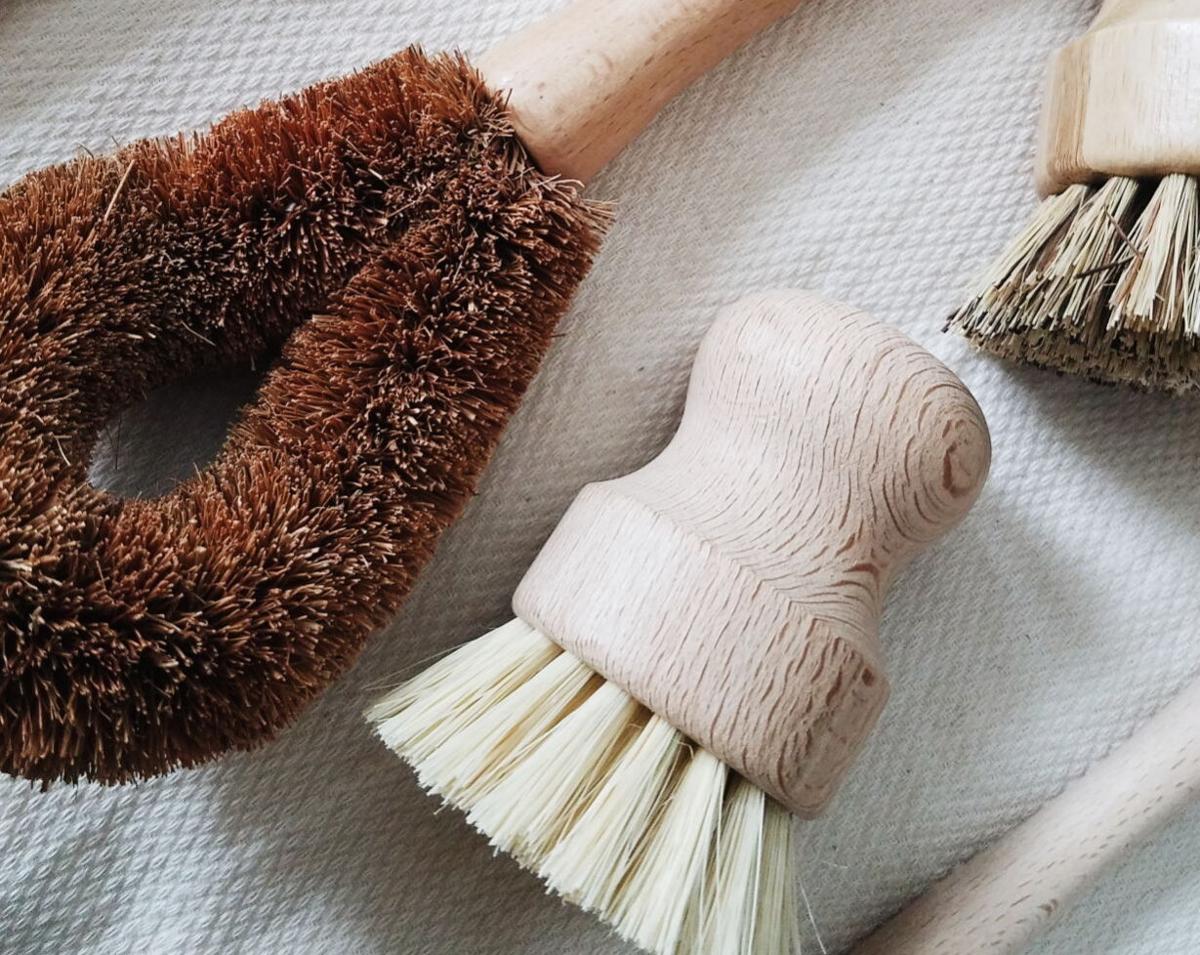 The first step in making the planet more sustainable might be as simple as changing your toothbrush.
From bamboo toothbrushes to reusable "unpaper" towels to organic cotton facial rounds and more, Dharma + Dwell aims to make low-impact living easy and convenient. It offers responsibly sourced eco-friendly and package-free home goods and everyday essentials for bath and body, kitchen and laundry, kids, shopping and cleaning, as well as sustainable bulk and refill alternatives.
After launching the business in January via a series of pop-ups in the metro area, Dharma + Dwell owner Jordan Blackhurst had four events under her belt when COVID-19 closures made her turn to e-commerce. And in mid-November, she opened the shop's first brick-and-mortar location in Webster Groves.
However, her journey into low-waste living, which aims to avoid sending trash to landfills and the ocean by focusing on waste prevention via product reuse, had started more than a year prior, during an aha moment in the shower where she became acutely aware of all the wasteful plastic bottles with lengthy lists of mysterious ingredients that surrounded her. This spurred her to educate herself on making more environmentally conscious decisions and to set out on living a life with a wider view of our individual impacts on others and the planet.
"At Dharma + Dwell, we believe that the sustainability of our planet relies on us – making conscious decisions every day," Blackhurst says. "Although Dharma + Dwell is a lifestyle and refill shop, my hope is that it serves as a catalyst for change in our city by raising awareness and educating others on the complex issues facing our society (e.g., climate change, environmental justice, consumption inequality and inequity)."
Blakhurst's reasoning behind Dharma + Dwell's name exemplifies its mission. Dharma has a Sanskrit root and means "to uphold or sustain." To practice dharma is to understand oneself and humanity's relation to everything, including the Earth. Dwell evokes comfort and living, not only in our dwellings but also within the wider home concept of Earth. In combining the two words, Dharma + Dwell conveys the practice of making daily choices for our home with the greater good of all in mind. "It challenges us to consider the impact that every decision we make will have on the planet and on generations to come," Blackhurst says.
Blackhurst, who also runs the sustainable-living blog Conscious Me, wanted Dharma + Dwell to be a convenient place for customers to purchase all they need for daily living while having the confidence that each and every product is free of plastic, is sustainably sourced and is made without harmful ingredients – no Googling needed. Some of her most popular products also serve as a starter kit of sorts for those wanting to embark on their own sustainable-living journey: hand soap, a new multipurpose cleaning powder, reusable organic cotton mesh and muslin produce bags, natural deodorant, multiuse menstrual cups, metal safety razors, stain sticks, a pot scrubber made from teakwood and agave fiber, and much more.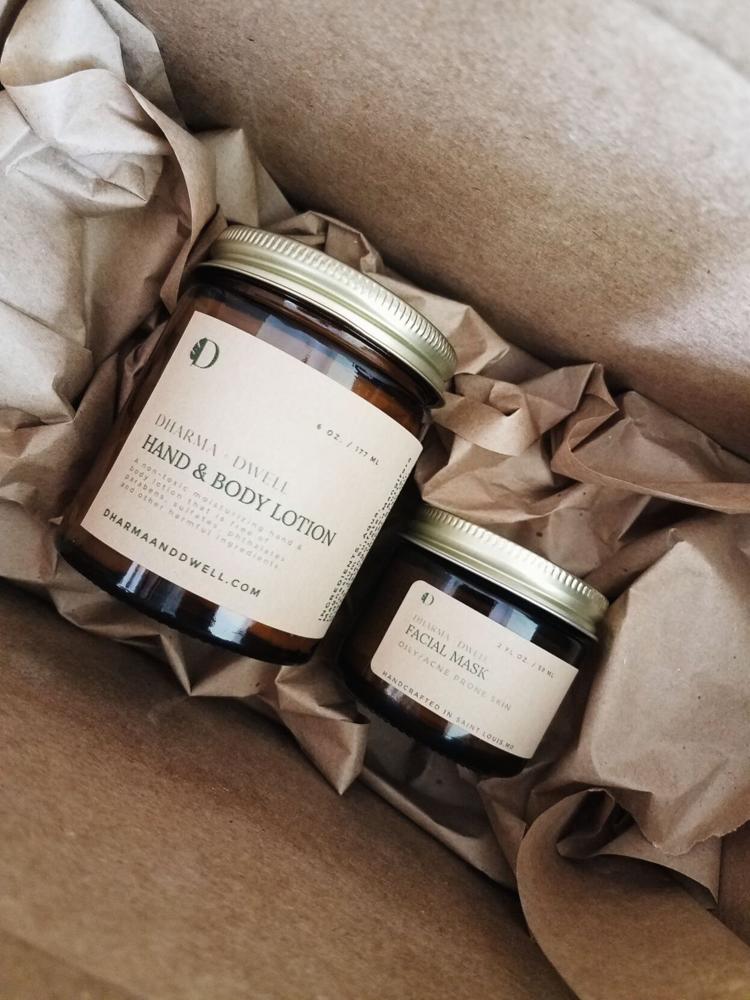 Any of the Dharma + Dwell house-brand products can be returned for a fresh, refilled version at a lower cost (a slight adaptation of the original refill-your-own model introduced before the pandemic). These bulk items include shampoo and conditioner, the new cleaning powder, dish soap, dry shampoo, clay facial masks, hand and body lotion, and more. Every product comes with end-of-life instructions about how it should be properly and sustainably disposed, and only recycled or "upcycled" and compostable materials are used for shipping. Free porch pickup and $5 local delivery are available.
"I often hear that living sustainably can be expensive, and in some cases, there are higher price points," Blackhurst says. "However, the most sustainable thing you can do is to use what you have – and in that case, it's free! I try to sell what I believe are essentials or very practical items. I don't want customers to feel that the only way to live with less waste is to buy more.
 "I always encourage people to start small and focus on a particular area of their life (work, home, grocery shopping, etc.) or on a particular room in your house," Blackhurst says. "For example, create a plastic-free bathroom, switch to a plant-based diet, volunteer with an organization that aligns to your values or carpool with other co-workers. Over time, these small changes add up." 
Dharma + Dwell, dharmaanddwell.com
The business news you need
With a weekly newsletter looking back at local history.