With several CEOs and other business leaders, I recently participated in a discussion about the organizational impact of the COVID-19 pandemic. The stories of lost loved ones, business failures, and furloughs and layoffs were vivid and heartbreaking.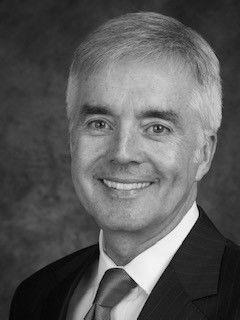 The energy of the discussion was understandably weighted and negative. At one low point, one of the newer leaders in the group asked, "In the midst of the tragedy we are going through, has any benefit come of this?"
After an awkward, immediate silence, an unexpected level of positivity and hopefulness began to emerge. In hopes that they contribute to the value of your own "future normal," three of the biggest insights from that subsequent conversation follow:
1. "We developed extreme clarity on what was urgent and important – and the distinctions between the two." We broke the cycle of inertia, of doing things simply because "that's the way we did things" and used a zero-sum approach to rejustify all activity in a purposeful, intentional context focused on our clients and employees, abandoning "noise" activity in favor of "impact" activity.
2. "We were forced to reevaluate our relevance to our customers." In a world focused on basic levels of consumption and, in some cases, survival, we had to ask ourselves a critical existential question: "Can we still matter to our customers?" The discomfort this question sparked led to a renewed level of the empathy and understanding that drove business model changes – which then aligned with new customer needs.
3. "Our employee conversations deepened by becoming more transparent and authentic." No leaders in our conversation escaped the pain of employee impact (including themselves) resulting from furloughs and reductions. Pretense fell by the wayside in favor of direct, transparent and raw conversations. Employee losses were deeply mourned, and a new level of engagement emerged across all levels of participants' organizations as teams came together to win the battle against disruption.
Characterizing the outcomes and scars from this tragic period as positive would be highly insensitive and disrespectful to those impacted. However, to miss the lessons that may help us lead and cause better outcomes as a result seems equally disrespectful to those most impacted. In that spirit, I hope these perspectives prove valuable to you.
Chuck Feltz, the CEO of the Cincinnati-headquartered Human Capital Institute, has led multiple business-to-business and business-to-customer organizations ranging in size from international startups to entities with more than $1.5 billion in revenues. He also co-authored of the 2010 e-book Never by Chance.
The business news you need
With a weekly newsletter looking back at local history.