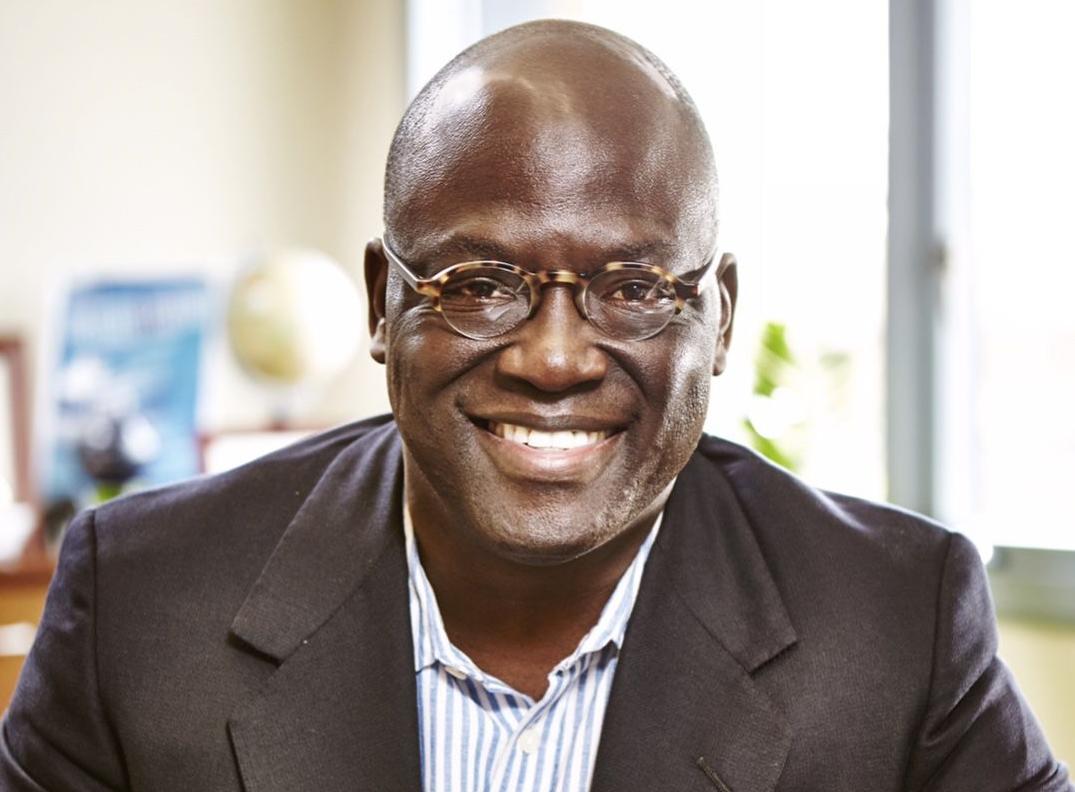 Those blessed to lead institutions of higher learning in 2020 face unprecedented opportunities to evolve and change because of the confluence of two devastating realities: COVID-19 and racial inequity.
Not only must we reinvent when and how universities use physical space, but also we must begin the even harder work of changing how future generations view race and the value of diversity.
In the 1950s and '60s, both of my parents attended college in the U.S. Subsequently, even though they had to sit at the back of the bus, they wanted their children to experience what they believed was the world's best education. So at the age of 17, I left Nigeria, where I belonged to the majority, and overnight became a minority.
As a Black man, I was often pulled over for minor traffic infractions, stopped by police and treated like a criminal. I began to think that was just part of being in America. Even with a Ph.D. and a job as the new head of a business school, I wasn't exempt. When I was locked out of my new office there, I managed to convince the security guard that I belonged only after he reluctantly opened the door and saw a photo of me with my family.
Six years ago, as a resident of St. Louis, I experienced Ferguson, which validated what I'd come to believe. At the end of the day, the color of your skin can still determine how you are treated in this country.
The number, size and diversity of this new cycle of Black Lives Matter protests should speak loudly to power. Despite fears of the novel coronavirus, the protests across America have included children and families, from young, old, Black, brown, white, straight and queer communities alike, and spawned a new genre of institutional commentary.
Inspired to speak out about racism, police violence and the ideology of white supremacy, institutions have been making statements about their commitments to diversity.
However, words must be followed by actions, and these institutions must answer tough questions about what they represent, who they've excluded and perhaps helped to oppress, and what they plan to do about such situations.
The BLM movement, moreover, has been gathering momentum. As we emerge from quarantine, connections and partnerships born of the movement create the potential for action and change. That's why it's so exciting – even thrilling – to be blessed with the opportunity to lead an institution right now.
To truly break down racism and unconscious bias, we each need to have relationships with people who differ from us. Recent research from PricewaterhouseCoopers found that facts don't necessarily change minds. Rather, that research suggests continual exposure to experiences like cross-cultural or reverse mentoring, as well as safe places to discuss traditionally challenging or polarizing topics, to be more effective.
This marks a defining moment for America, and the world is watching. We cannot waste this opportunity to create a stronger, more accountable nation that embraces all of us.
Benjamin Ola. Akande is President of Champlain College in Burlington, Vermont and former Assistant Vice Chancellor of Washington University in St. Louis. Dr. Akande is a long-time St. Louis resident who currently serves on the board of Saint Louis Art Museum, Forest Park Forever, Girls Inc. and Argent Capital.
The business news you need
With a weekly newsletter looking back at local history.