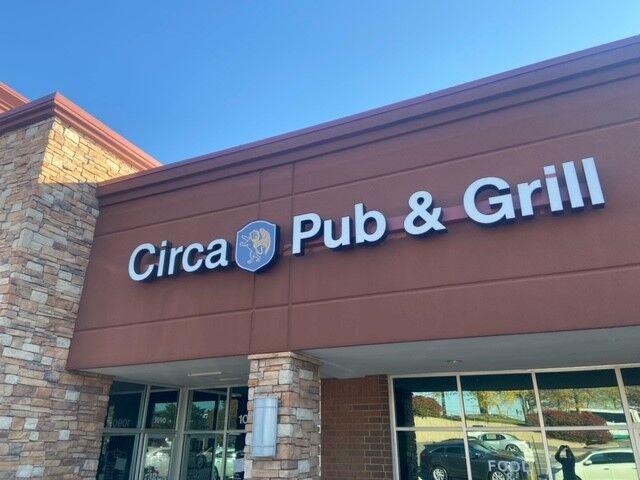 There might not be another restaurant in the world where the following could happen: Your beer is served by a former NFL quarterback, your pizza is made by that same former NFL quarterback, and your table is bussed by, yet again, that same former NFL quarterback. Jamie Martin – who does a little bit of everything at his restaurant, Circa Pub & Grill on Old Des Peres Road – says he may break more of a sweat in his restaurant than he did on the field.
However, Martin notes that this new job is significantly less dangerous: "I have never been hit or tackled one time when delivering any food or drink to our customers – not one concussion."
Martin had a simply incredible career in college. He was a two-time All-American at Weber State University in Ogden, Utah. In one game, he threw for seven touchdowns. In another game, he threw for 624 yards. Martin was named the Division 1-AA player of the year. His offenses set records by averaging 578 yards per game. He finished his career with a record of 12,207 yards. His was a high-octane, unstoppable offensive squad.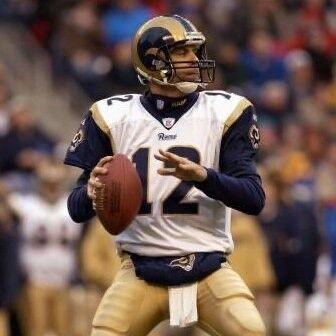 Martin remembers it well: "It was cool. It was so satisfying when you get in that huddle, and there were many moments like that here in St. Louis, with the Greatest Show on Turf, [when] you get in that huddle and you just know you are going to dominate."
Martin wasn't drafted, but as soon as the draft was over, he heard from multiple teams. He signed with the team he grew up watching: the Los Angeles Rams. It was the beginning of an incredible career. Martin lasted an amazing 16 years as an NFL quarterback. He had three different stints with the Rams. He might not have been 6-foot-5 with a howitzer arm, but he was extremely accurate and could learn an offense very quickly.
Coaches reportedly liked having Martin on their team, and that's why he lasted so long, but he was released 10 different times. An NFL coach had to tell him the team was letting him go 10 times, but Martin kept coming back, kept finding work, kept throwing the ball well and kept coming to work with a willing-to-serve attitude.
"That's part of the business," he explains. "I learned it quickly. When a door closed, another opened quickly – sometimes within an hour. I would get a phone call. Sometimes it would take a week. Those things got easier, and as your bank account got bigger, it was easier to handle because you knew the phone would ring. Coaches trust you. That's what I was able to do, and that's how you build your reputation. I am so grateful that I have had these opportunities."
Fast-forward to today. Why would a 51-year-old man, husband and father – with money in the bank and a nice NFL pension coming his way – think it would be a good idea to make pizzas, pour beer and wait on tables? Stan Musial once asked, "Do you know how to make a small fortune in the restaurant business? Start with a large fortune." Hasn't Martin had enough stress, wear, tear and hard work in his lifetime? Why did he choose this as his next profession?
"I had a lot of free time right after I retired," he explains. "I did some high school coaching but never really had a job. I was ready for a project. This project is stress-filled. You are always on. We have a goal. It's been a fun project. It's coming to fruition. I won't do it forever. But after COVID, we are making progress."
The restaurant has a nostalgic feel to it and serves old St. Louis specialties, such as Famous-Barr's French onion soup, Luigi's pizza, classic toasted raviolis and Mayfair dressing on house salads with house-made melt-in-your-mouth croutons. It also features Gus' Pretzels, and a favorite is the Prosperity Sandwich – an open-faced dish loaded with turkey, ham and Alfredo sauce with, of course, Provel cheese. The barbecued pork steak is also a must. The wings are outstanding, the beer is cold, and the games are always on TV.
Oh, and don't even think about leaving without having the gooey butter cake, served with ice cream and a chocolate drizzle.
The same coach-pleasing, can-do attitude Martin maintained throughout his football career is similar to what he says it takes in the restaurant business. You have to roll with the punches, handle pressure and, most important, get along with people. Martin proved what he could do in football – and now he's proving he can do it in the metro area restaurant scene.
So, how does a guy who started and won games in the NFL feel when some youngster starts to complain about an entrée or an adult may not like a drink? Well, let it be known that Martin – who has had to deal with volatile coaches like Mike Martz and Sean Payton – handles customers with this bit of wisdom: "The customer is always king."
Circa Pub & Grill, 1090 Old Des Peres Road, Des Peres, 314-394-1196, circapubandgrill.com
Frank Cusumano is a 17-time Emmy Award-winner on KSDK-TV; he also hosts The Pressbox on The All New 590 the Fan from 10 a.m. to noon each weekday and contributes to The Dave Glover Show on FM NewsTalk 97.1. Follow him on Twitter @frank_cusumano.