Send the warmest of wishes this holiday season to family and friends, near and far, with these holiday cards in support of local nonprofits and charitable organizations.
BIRTHRIGHT COUNSELING
314-962-5300, birthrightstl.org
Set of 15 for $10
This card benefits Birthright Counseling in its efforts to provide free and professional counseling, including practical assistance, to mothers who face an untimely pregnancy.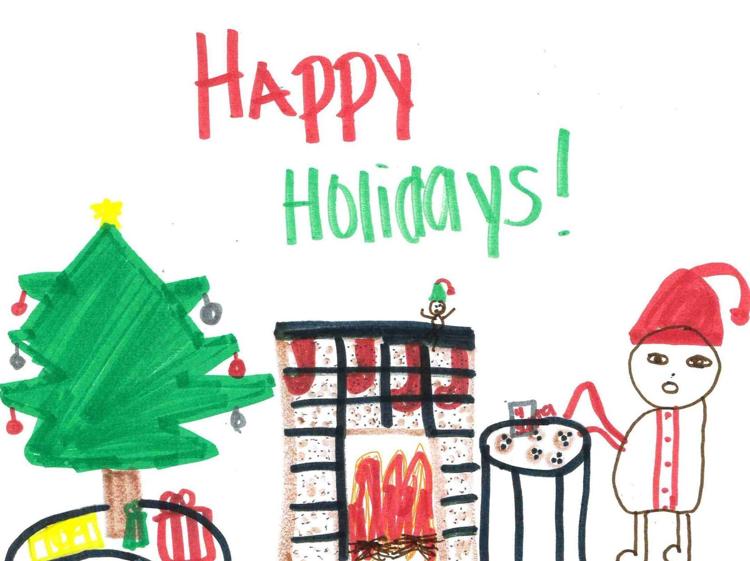 EPWORTH CHILDREN & FAMILY SERVICES
314-918-3396, epworth.org
Set of 10 for $10, plus postage if mailed
This card supports Epworth in its mission to aid youths and families as they work toward self-sufficiency through a focus on health, housing, education and employment.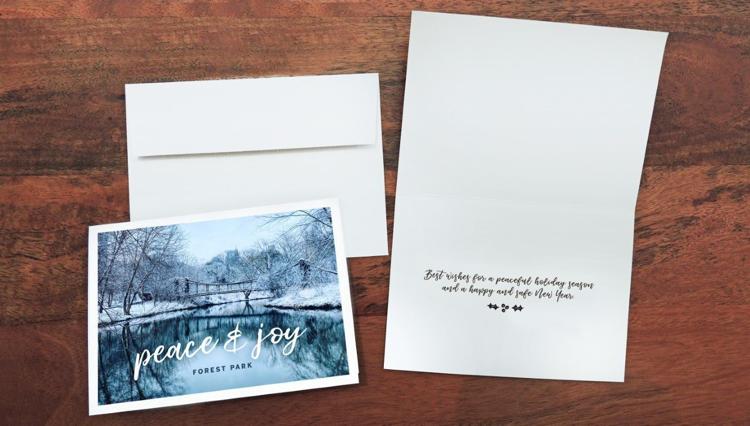 FOREST PARK FOREVER
314-561-3298, forestparkforever.org/holidaycards
Set of 20 for $30, with free FedEx ground shipping; members receive a 10 percent discount; orders of 10 or more sets receive free silver foil seals and personalization
Inside Message: "Best wishes for a peaceful holiday season and a happy and safe New Year."
This card, professionally printed on recycled paper, helps to sustain Forest Park through the organization's efforts.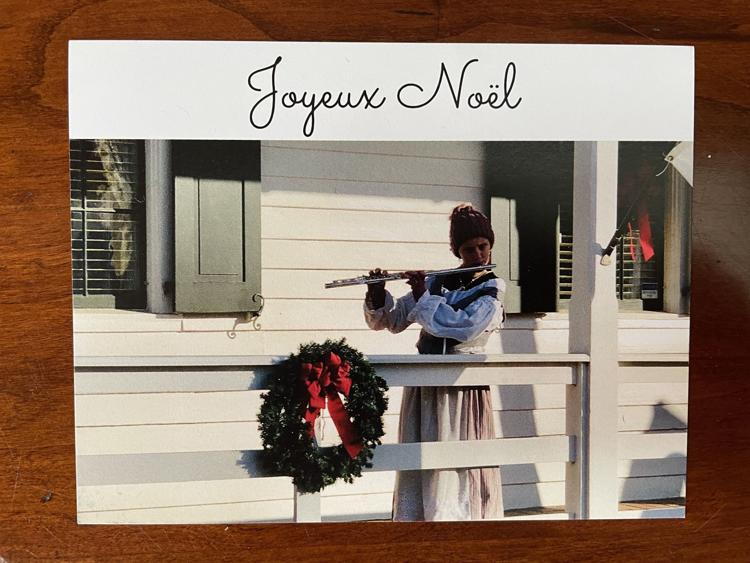 FRENCH COLONIAL AMERICA
573-883-3105, frenchcoloniallife.org
$0.75 per postcard
Message: "Joyeux Noël"
This postcard supports French Colonial America in its efforts to preserve and promote the French and Creole cultures and history of the Mississippi Valley during the early Colonial period through educational programs and historic preservation.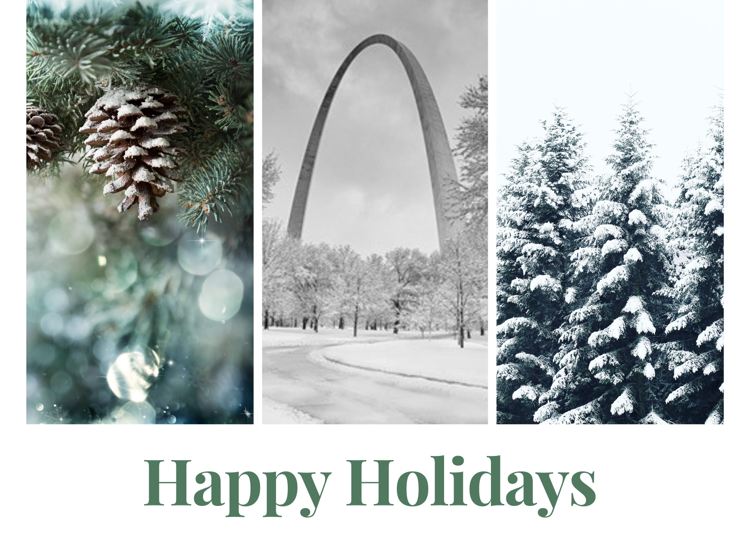 THE HAVEN OF GRACE
314-621-6507, havenofgracestl.org
Set of 12 for $15, which can be picked up safely using social distance protocols during business hours at The Haven of Grace; sets may be mailed to purchaser for an additional $5 per package
Inside Message: "May all the wonders of the holiday season be yours"
This card supports women who are pregnant and homeless through The Haven of Grace, which provides a safe and nurturing home, as well as educational programs and long-term support.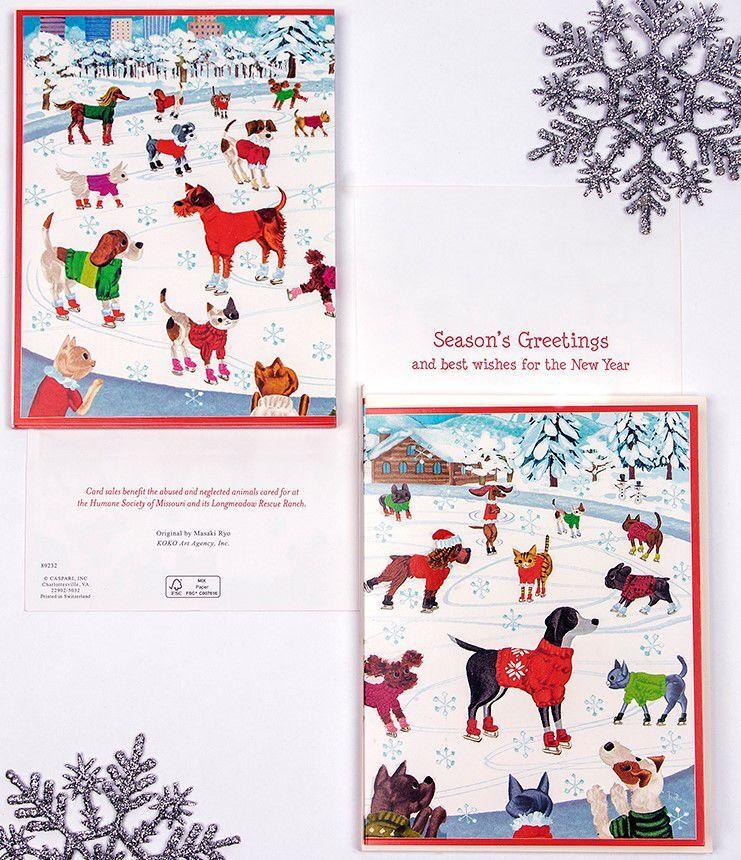 HUMANE SOCIETY OF MISSOURI
Set of 10 for $12.99
Inside Message: "Season's Greetings and best wishes for the New Year"
This card benefits the abused and neglected animals that the Humane Society of Missouri cares for, including at its Longmeadow Rescue Ranch.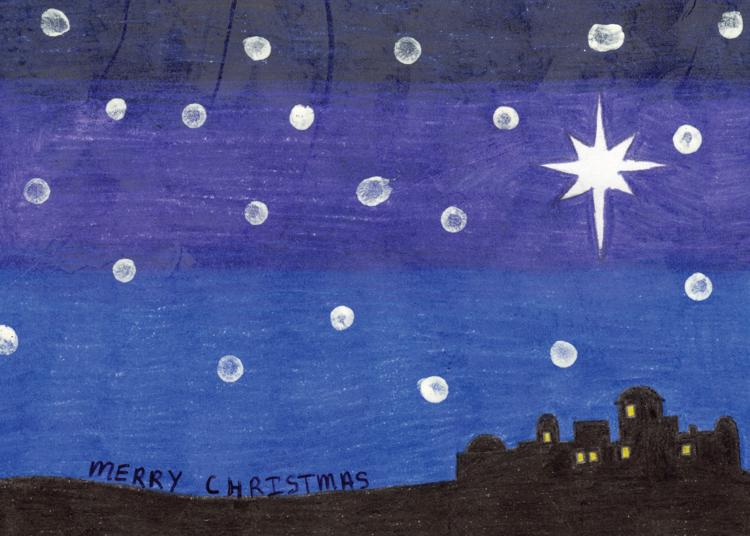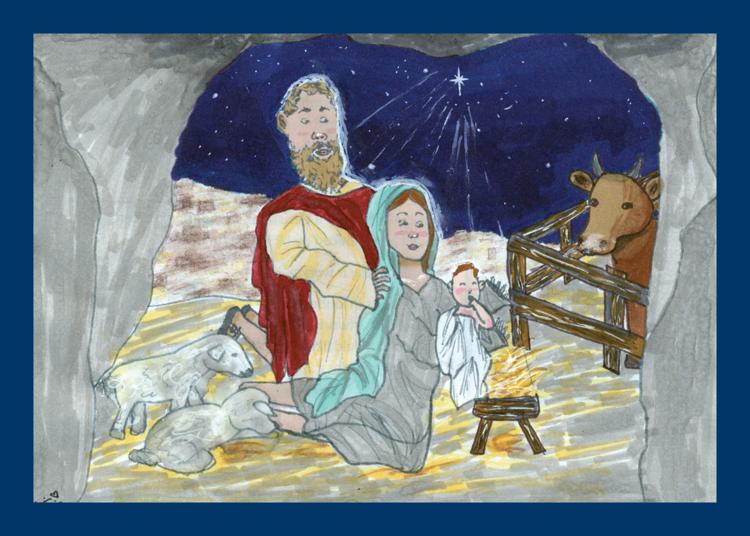 LUTHERAN ELEMENTARY SCHOOL ASSOCIATION
314-200-0797, lesastl.org
Set of 10 for $10
Inside Message in Student-Designed Merry Christmas Card: "A silent night, a star above, a blessed gift of hope and love. Wishing you a season of blessings from above. 'The Word became flesh and made his dwelling among us. We have seen his glory, the glory of the one and only son, who came from the Father, full of grace and truth.' John 1:14"
Student-Designed Nativity Card: "'Tis the season to wish you joy, love and peace. Merry Christmas! 'For to us a child is born, to us a son is given; and the government shall be upon his shoulder, and his name shall be called Wonderful Counselor, Mighty God, Everlasting Father, Prince of Peace.' Isaiah 9:6"
These cards support the 8,300 students enrolled in Lutheran schools throughout the greater metro area.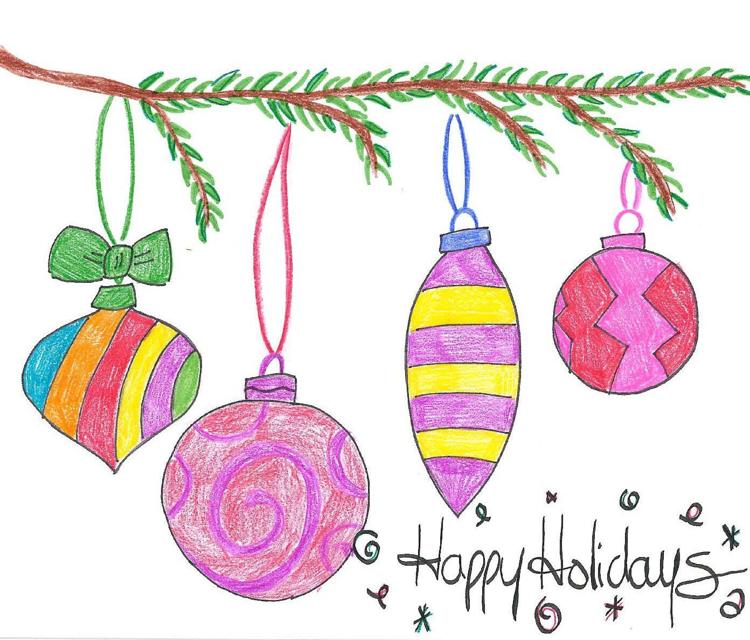 MARYGROVE
314-830-6249, marygrovechildren.org
Set of 12 for $14
Inside Message for Ornament Design: "Wishing you a joyous holiday season and peaceful New Year."
Snow Globe Design: "May God bless you with a festive, loving and peaceful celebration this Christmas and all throughout the year."
These cards, created by Marygrove residents, aid the organization in providing valuable support to more than 1,100 children who have emotional and behavioral issues as a result of abuse, neglect or other trauma.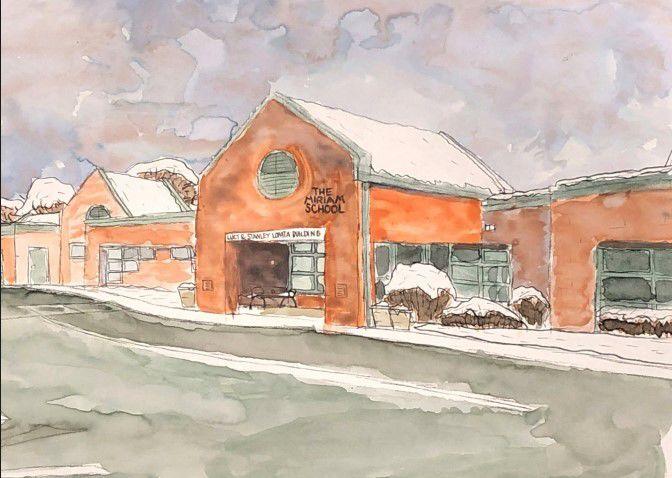 MIRIAM
314-962-6059, miriamstl.org
Set of 10 for $10
Inside Message: "Happy Holidays!"
Designed by a Miriam student, this card supports the organization's three comprehensive educational programs at Miriam School, Miriam Learning and Miriam Academy, which seek to identify a child's needs and provide solutions.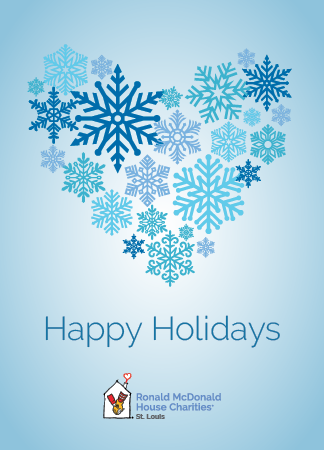 RONALD McDONALD HOUSE CHARITIES OF ST. LOUIS
314-932-4145, rmhcstl.com
$5 minimum donation per card or insert is requested
Inside Message: "Happy Holidays"
This card or insert contributes to the Ronald McDonald House Charities of St. Louis, which provides a home away from home for families who have a seriously ill child and supports organizations that serve the needs of children.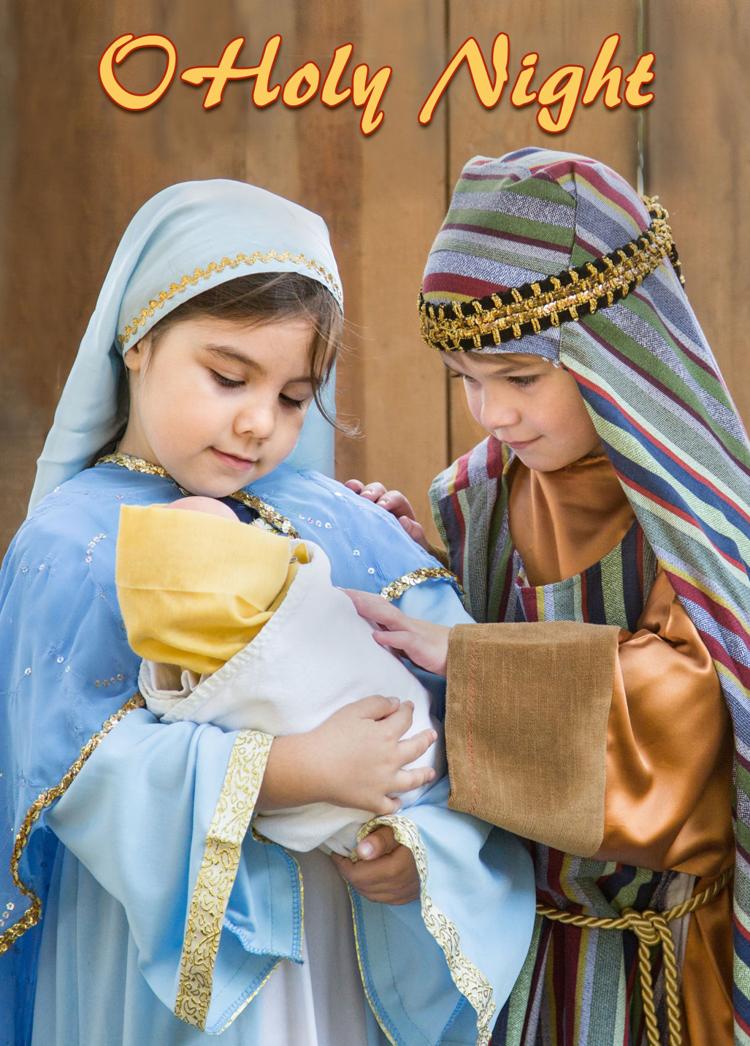 SACRED HEART VILLA
314-771-2224, sacredheartvilla.org
Set of 10 for $15
This card benefits Sacred Heart Villa's tuition assistance program, which assists struggling families with sending children, ages 2 through 6, to the school.
The business news you need
With a weekly newsletter looking back at local history.