Before 2013, Jim Moore never imagined setting foot in a food bank. However, a series of improbable events the same year not only forced him through the front door but also called his heart to support the cause.
"I got laid off from my job in a July-ish time frame," Moore says. "I'm a bike racer, so I was like, well, I've got time, so I'm going to ride my bike."
Moore set a goal to ride 1,000 miles in August. On August 30, though, already 950 miles into his goal, he was hit by a car at 40 mph.
"I was down and out for a few weeks, but when I was ready to get back on the bike and start riding again, my wife wanted me to get more life insurance," Moore says. "Understandably so, if I was going to ride my bike."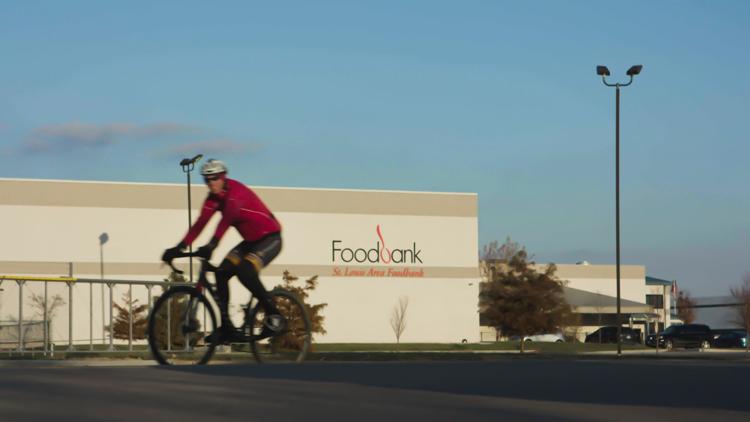 Moore says he had a physical for this life insurance on his birthday and, later that day, received a call that he had prostate cancer.
"It was a bad year," Moore says. "I lost my job, I got hit by a car and had prostate cancer all in one year."
Without work and with medical bills, Moore found his family needing food.
"My wife told me one day, 'You need to go to Circle of Concern,'" Moore recalls. "It's a food pantry. I did not want to do that. I'm used to making a ton of money, and then [here] I was going to a food bank."
Approximately one year later, when Moore was hired at Spire (formerly Laclede Gas), he decided to thank the organization for what it had done for his family by joining the board of the St. Louis Area Foodbank.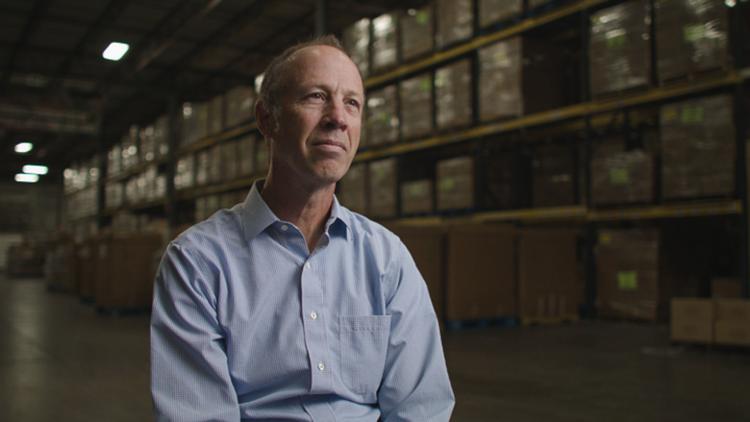 "I knew I needed to pay this back, so I got on the board," he says. "It was probably three or four years ago now, and it's a great organization."
Amid the COVID-19 crisis, the St. Louis Area Foodbank set a goal to distribute 10 million meals to individuals in need in the bistate area by the end of June, through its partner agencies and distribution sites in the 26 counties it serves in Missouri and Illinois. The Foodbank worked with more than 500 partners and programs prior to the pandemic and has brought on nearly 60 new food distribution sites since mid-March to address the increased need.
"[For] the people that work there, it's not just a job," Moore says. "They're on a mission. … They are doing a good thing, and they all pull together, especially in hard times like we are going through right now to get food to people."
Moore has found purpose through the pain he's experienced in his past.
"In my mind, everybody has a purpose, and one of the [reasons] God pushed me through this [is] so I could share this story," Moore says. "One of the things I've found out is if you want food in St. Louis, you can get it. You just gotta ask, and so many people are afraid to ask. They are proud like I was. They think it's for homeless people, and it's not. It's for you and me and anybody who has a temporary crisis. That's what they are there for, to help you out [and] to get you back on your feet." 
St. Louis Area Foodbank, 70 Corporate Woods Drive, Bridgeton, 314-292-6262, stlfoodbank.org
Be the first to know
Get local news delivered to your inbox!