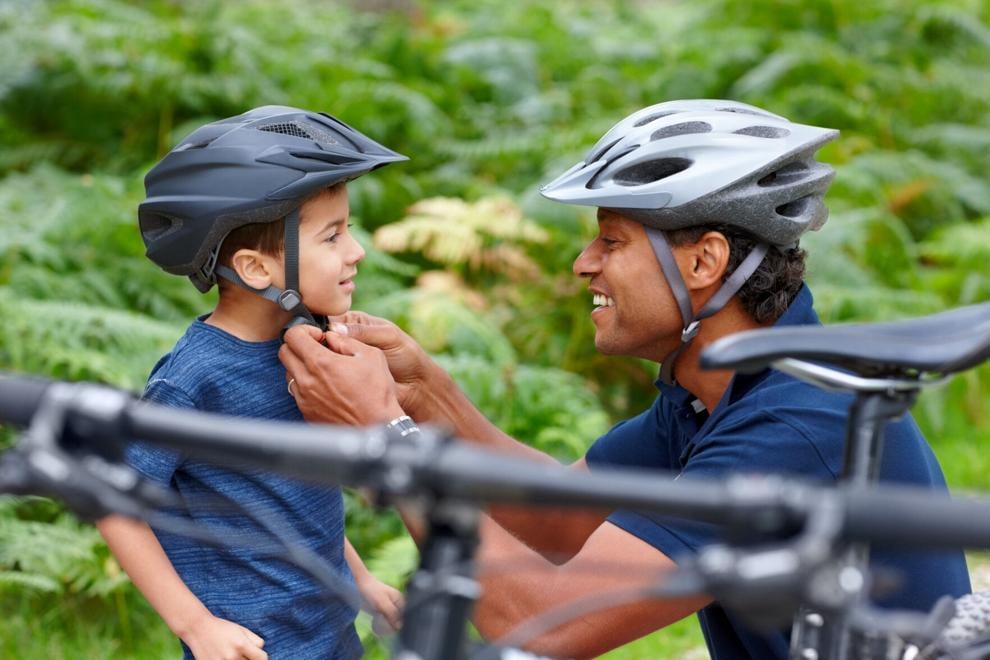 Spring is finally here – and it's the perfect time to enjoy the beautiful outdoors. Playing outside is a great way for families to spend time together and also has the added benefit of boosting your child's health. Research shows that more outdoor time for kids is linked to healthier weight, better eyesight, less depression and anxiety and improved motor development. The American Academy of Pediatrics recommends all children get at least one hour of physical activity every day. Spending time outdoors, whether during sports or unstructured play with friends, is a great way to achieve this recommendation.
The benefits of playing outside extend beyond just physical and emotional health – spending time outdoors also gives kids the chance to explore nature and take a break from screens. In our increasingly technological world with constant stimulation and sound, the quiet beauty of our natural world can help our kids get a much-needed "brain break."
Here are some tips on how to enjoy the outdoors as a family:
Visit a park: St Louis is home to many beautiful parks and best of all, they're free! Bring a frisbee or soccer ball, pack a picnic or plan on enjoying the playground to burn off some energy.
Take a family hike: There are many hiking trails in our community that range from short, paved walks to more challenging, off-the-beaten-path trails. Some of my family's favorites include Powder Valley Nature Center and Castlewood State Park.
Explore the zoo: St. Louis Zoo is fun for the whole family. Not only are the animals and exhibits interesting and educational, but the zoo is also huge, giving you ample opportunity to get your steps in!  
Go on a nature walk: My kids love doing nature scavenger hunts where spotting various local plants and animals earns different points. Be creative with assigning point values. The person with the most points at the end wins!
Ride your bike: This can be done in your neighborhood or on a bike path such as Grant's Trail or around Creve Coeur Lake. Make sure to wear a helmet!
Enjoy the beauty that is springtime in St. Louis. And don't forget to bring sunscreen, hats and plenty of water!
Dr. Jenny Detert is a pediatrician with Mercy Clinic. For more information, or to find a physician near you, please visit mercy.net/laduenews.