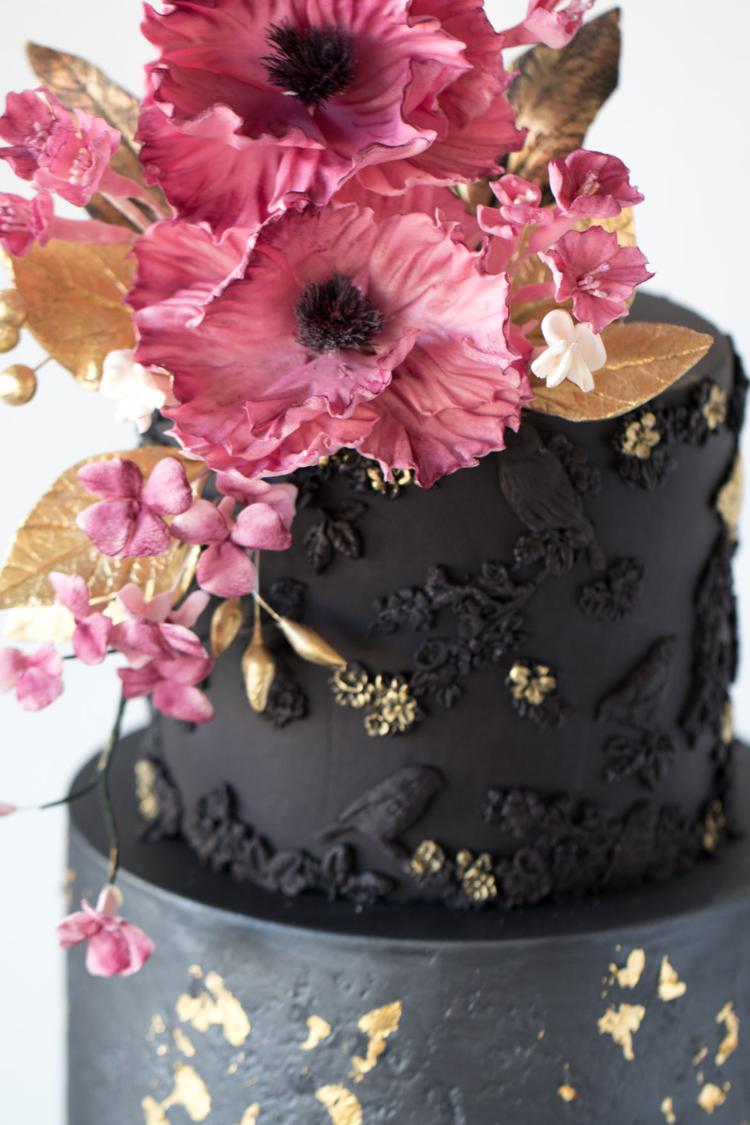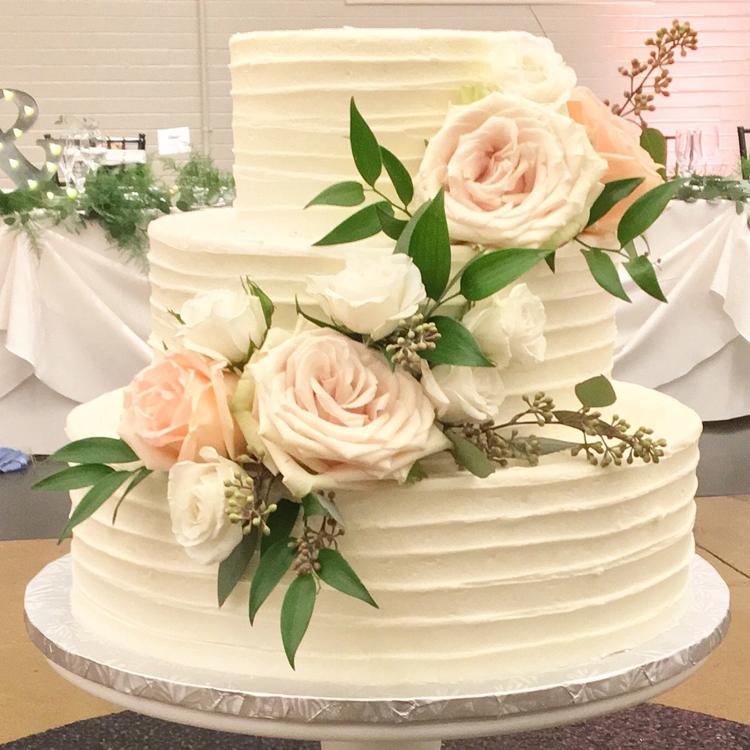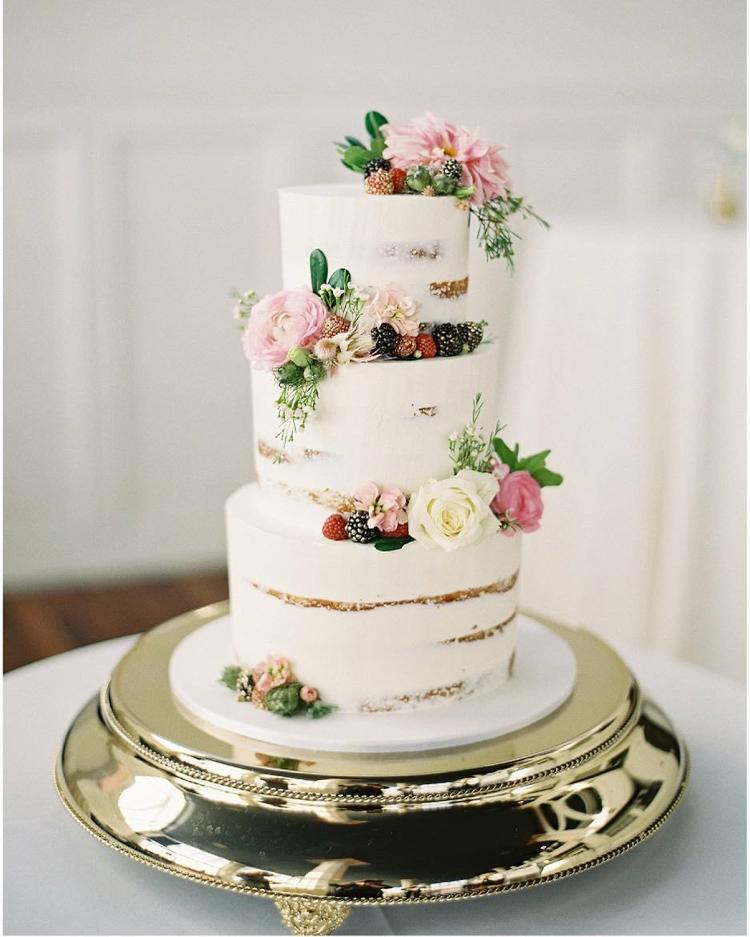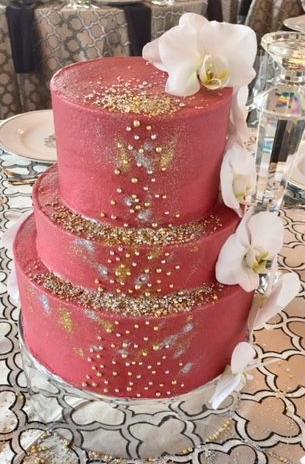 As with all other aspects of wedding planning, modern brides and grooms are bringing a personalized twist to the sweetest part of any reception: dessert.
Gone are the days of the cookie-cutter wedding cake. Say farewell to the boring, bland and otherwise expected. Tiers of plain white frosting spread over plain white cake are making way for colorful, custom creations in delicious flavors with one-of-a-kind décor.
"Overall, our clients want a cake that speaks to them – and we listen," says Katie Arras of Kaked By Katie in St. Louis' Princeton Heights neighborhood. Arras explains she and her team encourage couples to create a vision board of their wedding, which allows them to understand more than the couple's favorite flavors. "Sometimes seeing an overall mood can really open up creativity from different perspectives," she says. "We try to get to the core and create a cake that is designed for them."
Arras believes traditional wedding cakes are taking a break, noting modern additions like color and sugar décor or flowers from wedding cake professionals across the country. She mentions that seminaked cakes continue to grow in popularity and deliver that romantic-meets-rustic design many brides and grooms desire. Their predecessors, naked cakes, featured frosting between the layers with none on the sides and often showcased meticulous lines of fresh fruit. The similar seminaked cake is a hybrid between that and a traditionally frosted cake; instead of an opaque layer of buttercream around the outside, seminaked cakes feature some frosting on the sides with bits of cake peeking through, also called the crumb coat. The result is nothing short of charming.
Ericka Frank, owner of The Cakery in St. Louis' Dogtown neighborhood, mentions that couples are reaching not only for special designs but also for flavors. "Many are requesting multiple unique flavors – chocolate chip, banana, strawberry – and many are looking for textured frosting and seminaked cakes as opposed to smooth-frosted with a piped design," she says. "Watercolor, mixed metals and gold leaf are also trending with many couples." Frank notes she enjoys the process of creating a drip cake (another trendy option featuring decadent drips, often of chocolate, running down the sides of the cake), as well as edible watercolor masterpieces created by The Cakery's manager and lead designer. Equal parts tasty and tricky, the watercolor effect is so believable you'd think you were biting right into a painting.
Even the number of cakes and their placement have become more personalized. In lieu of traditional centerpieces like candles or flowers, Frank mentions the rise of smaller cakes as a guest table option. A recent couple, she explains, commissioned individual cakes, decorated with fresh flowers, to sit in the center of each reception table.
"Another trend is the ever-changing dessert table," Arras says. A quick Pinterest search proves this to be true, showing ample images of shorter cakes creating a lush landscape of dessert in varying styles and flavors. "We have had many couples request a cake table showcasing three to six different wedding cakes, [with] one cake standing out as the 'statement piece' and the others complementing in similar designs."
Much like Frank, Arras echoes metallic as a popular trend and notes patterns, sugar flowers and lace detailing as other frequent favorites. And although she says she fell in love with certain décor styles while starting her career, creating a cake as unique as the couple celebrating their wedding is always the goal.
"There is something that is just so grand about a beautiful statement cake that looks like a piece of art while still being 100 percent edible," Arras says.
The Cakery, 1420 Tamm Ave., St. Louis, 314-647-6000, theacakerybakery.net
Kaked By Katie, 5858 Hampton Ave., St. Louis, 314-553-9363, kakedbykatie.com – by appointment only