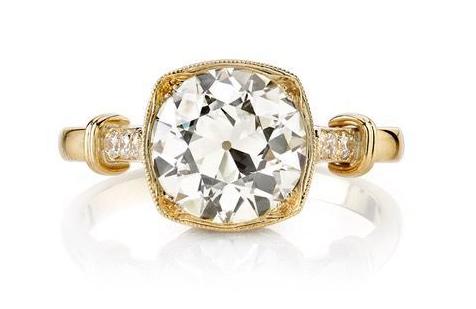 With warmer weather and brighter days finally upon us, everything seems to have a little extra sparkle – including jewelry.
That glimmer is extra-precious when it comes to wedding and engagement rings. Under the summer sun, those tiny tributes to love shine in a big way.
With the year's big nuptials season right around the corner, LN spoke with two well-respected metro area jewelry professionals about the latest designs that will make hearts flutter. They shared their thoughts on how brides and grooms are incorporating heirloom pieces into their special day and how they're providing expertise to help couples understand the hundreds of beautiful options available to them.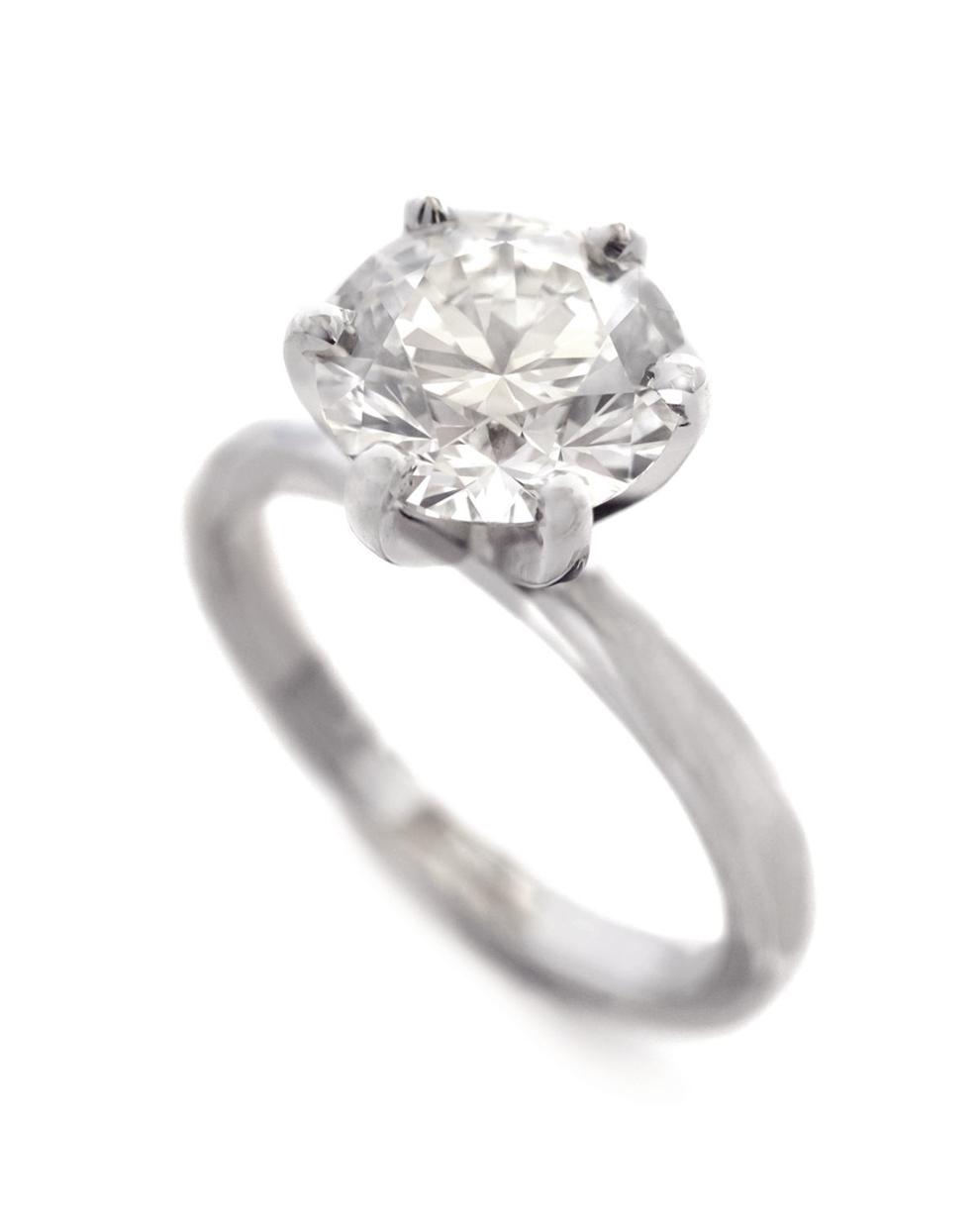 Simply Chic
Forget about rings with jumbo diamonds and blinding sheen. These days, couples are foregoing flashy baubles in favor of designs that are a little less complicated. Although rings from previous years – and, indeed, full decades – featured a large diamond set within a halo of smaller diamonds, couples today are choosing sleeker designs.
"I would say we're seeing a lot of simple styles," says Stacy Kravanya, sales manager at Genovese Jewelers in Creve Coeur. "Clean lines, not as many halos – we still do a fair amount of halos, but they're more of the simple style."
Julie Ettinger, owner of YLANG YLANG in Ladue, shares that observation, especially in men's rings.
"The guys are going really, really simple – clean lines with minute details," Ettinger says. "Very classic. Nothing on the top, just hidden details that only the bride and groom would see, like a little milgrain along the edge."
White Gold Glitters
Wedding and engagement rings are available in a rainbow of beautiful colors, but classic white gold never goes out of style. Experts say it's perfect for showing off a ring's features.
"Definitely, white gold reigns king for the color of the metal that people are using," Kravanya says.
Rose gold – a shiny pinkish-gold shade – also enjoys some popularity in the metro area because of its eye-catching look and colorful association with romance. But where rose gold frequently trends up and down, couples' preference for white gold has endured.
"We do a little rose gold, but I would say for every one rose gold ring, we probably have 50 white gold ones," Kravanya says. "It's definitely going back to a simpler style. The diamonds just look bigger and brighter and whiter in the white gold than they do in the rose gold."
Yellow gold rings have even been getting more love lately. Ettinger says she's noticed more designs borrowing from previous eras.
"The last three rings we've done for women have been all bezel, all high-polish, all gold, no diamonds," Ettinger says. "It's just super clean, and it's kind of an '80s throwback."
Custom Is Cool
Area jewelers have plenty of beautiful rings on hand, but some couples are looking for a little extra personalization. Together with jewelry experts, customers can design rings themselves, adding elements that make their bands unique.
"Custom work is our niche," Kravanya says. "We have a full in-house design studio, and everything is done in-house, which is pretty awesome. Between the customer and us, we can come up with a game plan that's all done through a computer-aided design program. They can follow the process the whole way through until they get the finished product that they love, typically in two to three weeks."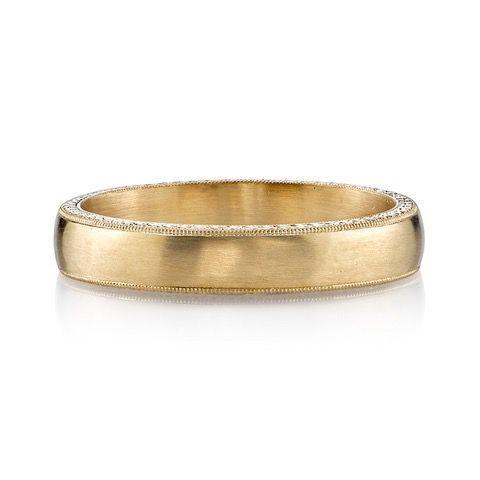 Vintage Vibes
Thanks to jewelers' talent in transforming heirloom pieces, many couples are opting for "something old, something new," as the traditional wedding saying goes. Customers can bring their cherished family pieces – an ancestor's engagement ring or pendant, for example – to an expert and together decide how to modernize them so they'll last another few decades.
"We can turn grandma's old ring into a new, perfect ring for your future wife," Kravanya says. "We sit down with our customers, see what they have and see what they'd like to do."
The clamor for vintage doesn't end at the hardware. Ettinger says her customers also have been excited about older gems with character.
"We are definitely selling a lot of vintage diamonds," she says. "They're one of a kind, cut by the naked eye by candlelight. No two are alike. People are loving the color. In the '80s and '90s, it was, 'How white is your diamond? My diamond has fewer flaws.' It's not like that at all anymore. People are appreciating the beauty and the romanticism of color – the natural beauty of a little bit of yellow or champagne  diamond as their center stone."
"And it's not about the size of the diamond; it's about the sentimentality," Ettinger continues. "People are getting away from the mentality that bigger is better. They want hidden details in their very personal piece. It's so sweet."
Genovese Jewelers, 12460 Olive Blvd., Creve Coeur, 314-878-6203, genovesejewelers.com