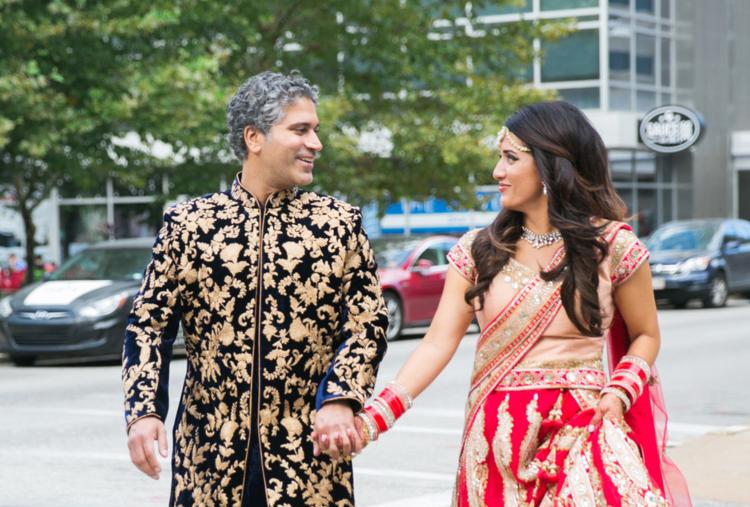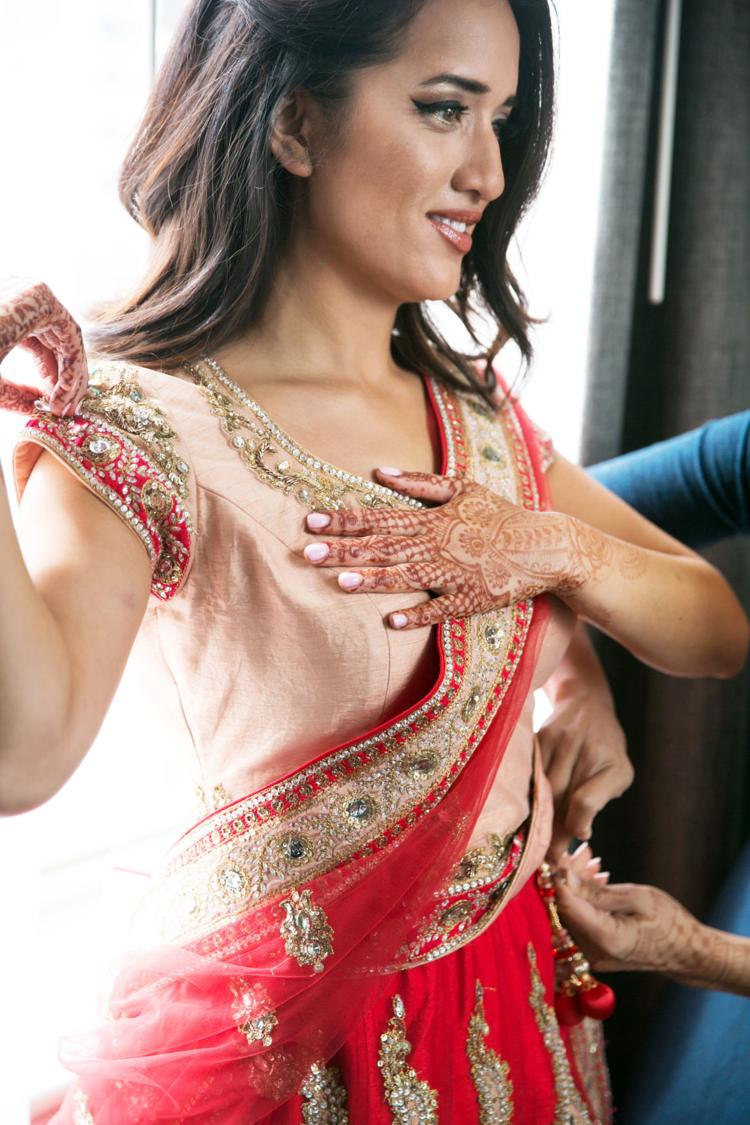 Gautam Nakra and Jenny Callaghan shared a special date at a friend's wedding that would lead to their own exchange of vows.
Gautam, a St. Louis native, and Jenny, of Detroit, were introduced by a mutual friend. "At the time, Gautam was living in Chicago but traveled frequently to Detroit for work," Jenny says. "I had a [friend's] wedding [to attend] in Chicago, and one of my best friends worked with Gautam in the Detroit advertising community. She thought Gautam would make a great wedding date for me – and the rest is history!"
Shortly after meeting, Gautam moved to Detroit from Chicago, and the pair's relationship grew. When Gautam decided to propose, he wanted to take Jenny to Europe. "[I proposed] at home, a few days before the trip to Europe," Gautam says. "Everyone assumed I was going to propose in Paris, so I decided to do it prior, when her guard was down."
The couple put a lot of thought into their wedding weekend. "We weren't just going through the motions of a traditional Hindu ceremony; we wanted to have our own personal touches," Gautam says. "There are so many great rituals that go into celebrating a Hindu wedding. We wanted to ensure there was a natural flow of events that were all in their own way touching, memorable and fun."
The traditional Hindu clothing, food and ambiance are colorful and awe-inspiring by nature, Gautam explains, adding: "Nothing was too glitzy or extravagant. Everyone was dressed to the nines [in] tuxedos, Bollywood fashions [and] sequins. [There were] lots of colors and wardrobe changes – nothing was off limits."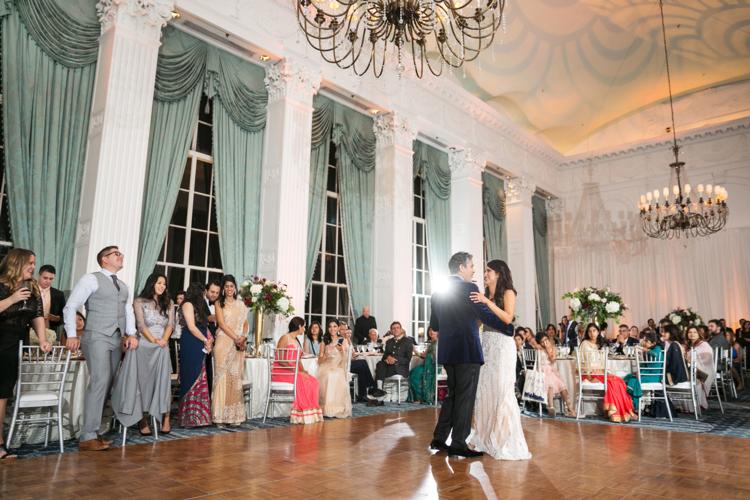 The evening before the wedding, a meet-and-greet party was held featuring black-and-white Bollywood films projected on a big screen, lounge music, Indian and Asian cuisine, and a henna artist. Live performances included a beautiful dance by Gautam's sister-in-law and niece, as well as a surprise band consisting of Gautam's brother and the couple's close friends.
Prior to the ceremony, a baraat (groom's wedding procession) was staged outside the wedding locale in downtown St. Louis. "Traditionally, grooms would travel to their bride's village on an elephant for the baraat, but we held a parade with Gautam on a white horse," Jenny says.
When it came to the ceremony, the couple chose a priest who they knew would perform the Hindu rituals in a relatable way for all of their friends and family. "We wanted to make sure our guests felt they were a part of our nuptials," Gautam says.
For the reception, the couple envisioned a truly celebratory event to solidify the joining of their families. "To kick off the party, we surprised our guests with a Bollywood dance troupe to get everyone excited to dance the night away," Gautam says. "It worked: The dance floor was packed all night. We were happy the DJ also doubled as our dhol [Indian drum] player and agreed to stay well past his shift."
The newlyweds honeymooned in New Zealand, a location on both of their bucket lists. "It was magical," Jenny says. "We'll never forget how majestic and untouched the country was, and we can't wait to get back someday."
The couple is making their home in Royal Oak, Michigan, where Gautam works at a sports news website, Bleacher Report, and Jenny works in social media advertising at the agency Performics.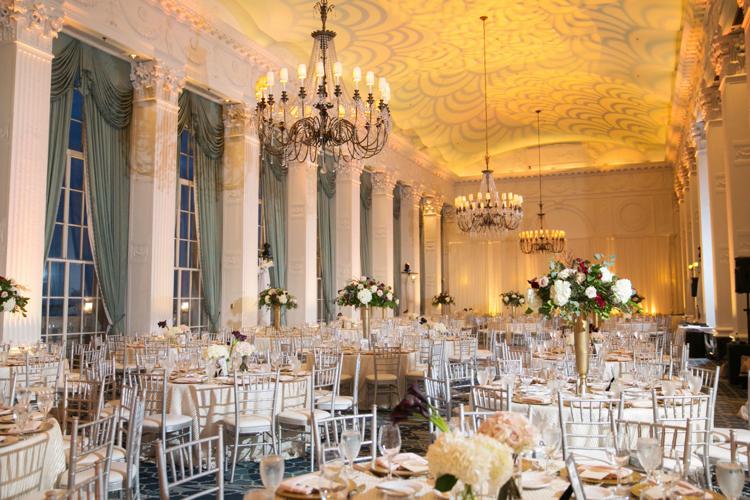 Details | Jenny & Gautam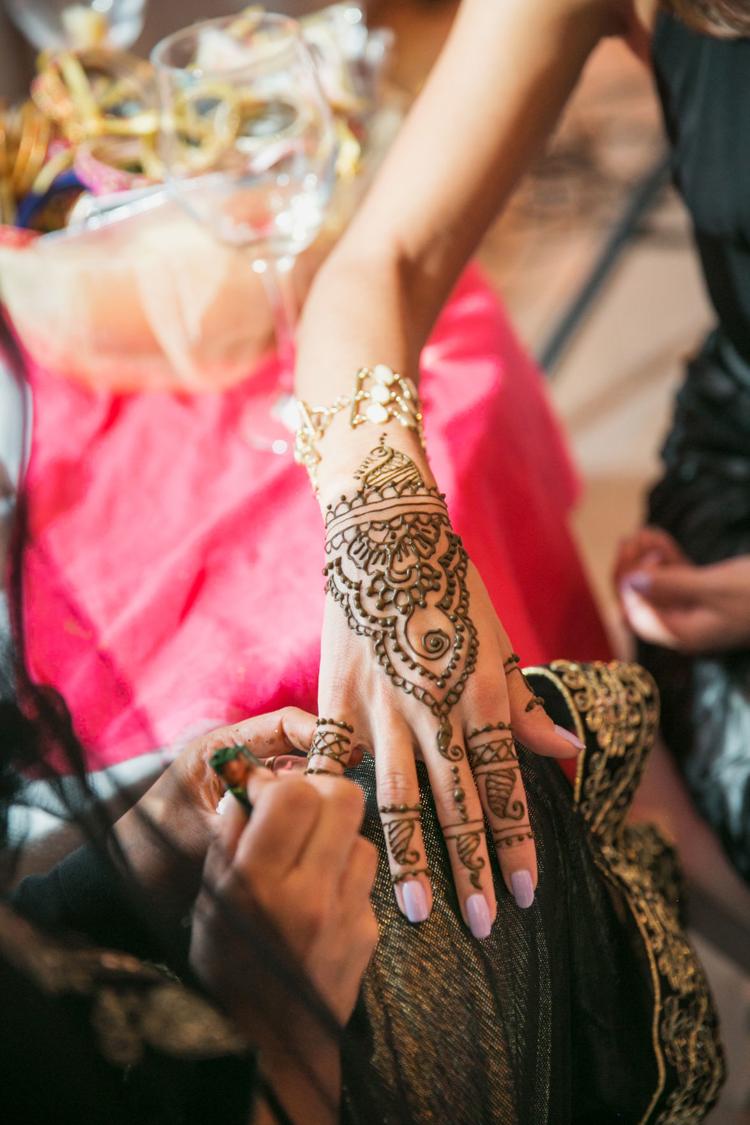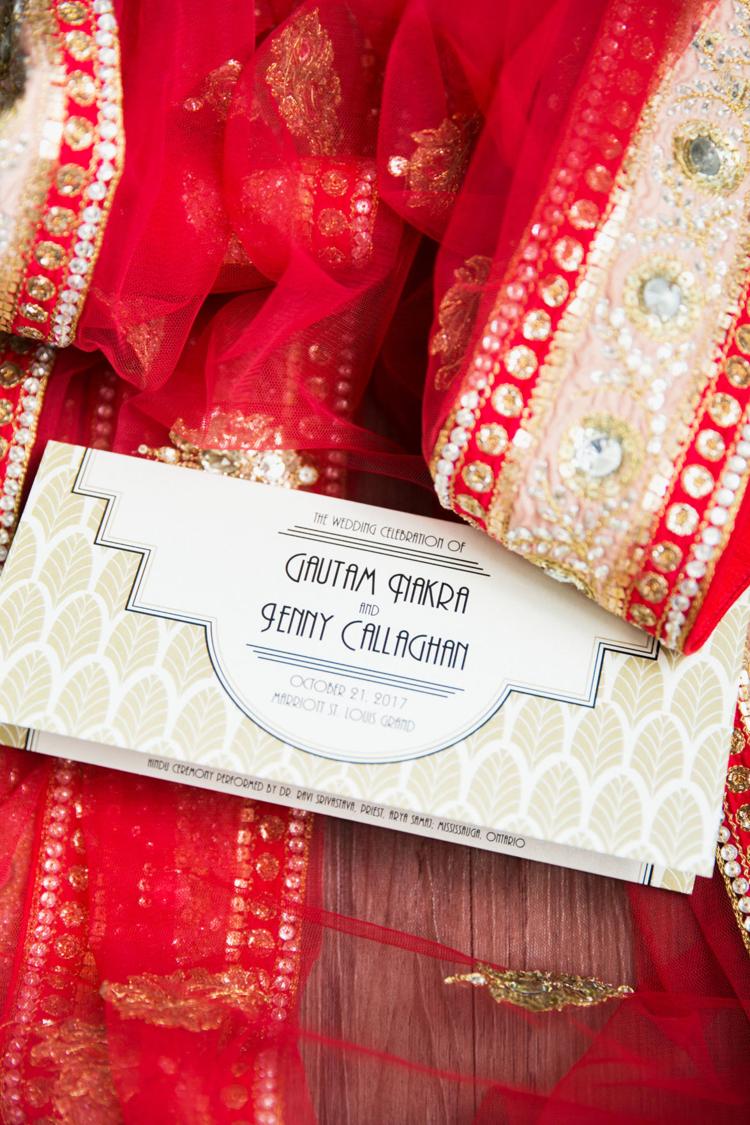 THE DATE: Oct. 21, 2017
THE BRIDE: Jenny Callaghan
THE GROOM: Gautam Nakra
THE BRIDE'S PARENTS: Douglas and Phouvieng Callaghan
THE GROOM'S PARENTS: Drs. Raj and Rashmi Nakra
THE GROOM'S GRANDPARENTS: Chandar and Sushila Gupta
THE MAID OF HONOR: Jessica Callaghan
THE BEST MEN: Dr. Tanuj Nakra, Nayan Behal
THE OFFICIANT: Dr. Ravi Shrivastava
THE CEREMONY: Marriott St. Louis Grand Hotel
THE RECEPTION: Marriott St. Louis Grand Hotel
THE WEDDING DRESS: The Wedding Shoppe
THE MAKEUP: Danielle Style
THE HAIR: Danielle Style
THE DAY-OF DRESSERS: Nidhi Nakra, Preeta Monga
THE BRIDESMAIDS' DRESSES: Frontier
THE RINGS: Wachler
THE FLORIST: Artistry Florist
THE BAND (MUSIC): DJ Karan Pujji
THE PHOTOGRAPHERS: Liz Sloan and Meredith Marquardt with L Photographie
THE VIDEOGRAPHER: Monawar Studios
THE INVITATIONS: M. Haley Design
THE WEDDING PLANNER: Shelli Alred with Alred Weddings