Benjamin "Ben" Yost knows the way to Elise Ririe's heart: through her beloved puppy, Huey. So when Ben popped the question, he made sure the precious pooch was in tow.
Elise, a St. Louis native, and Ben, of Cleveland, met during their final days of college at the University of Dayton in Ohio. "Huey was there for all the big moments!" Elise says. "He was there the first time Ben and I met, and then he was there during the proposal."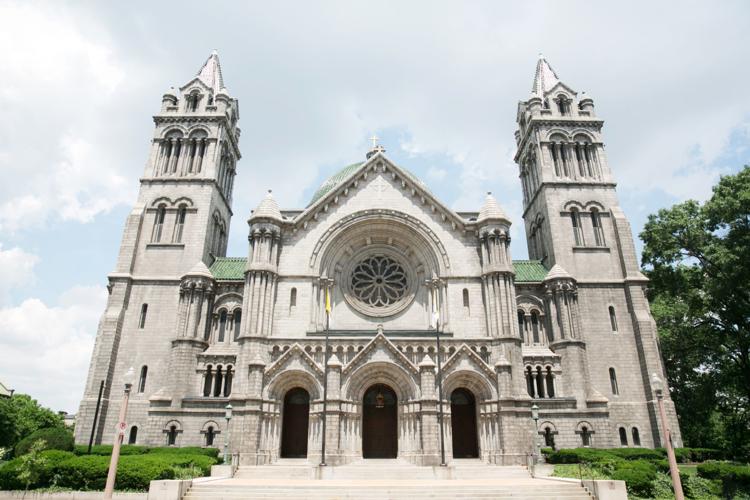 The couple's engagement was months-in-the-making, as Ben asked Elise's parents for their permission long before the proposal. "After a fun weekend with my best friends in town, Ben could not wait any longer and decided to grab Huey and pop the question!" Elise says. "I was preparing for my first day as a pharmaceutical representative and was completely caught off guard. The proposal was simple, low-key and perfect!" The newly engaged pair capped off the night with a romantic stroll through their neighborhood to soak in the special moment.
As Elise and Ben planned their wedding, the resounding theme became togetherness. "Ultimately, we wanted everyone to feel included and have a good time," Elise says. "Many of our guests were from out of town, so it was important to us to have a few events over the weekend for our friends and family to get to know one another." The couple's two dogs, Huey and Lady, also were part of the wedding weekend, appearing on cocktail napkins and Snapchat filters.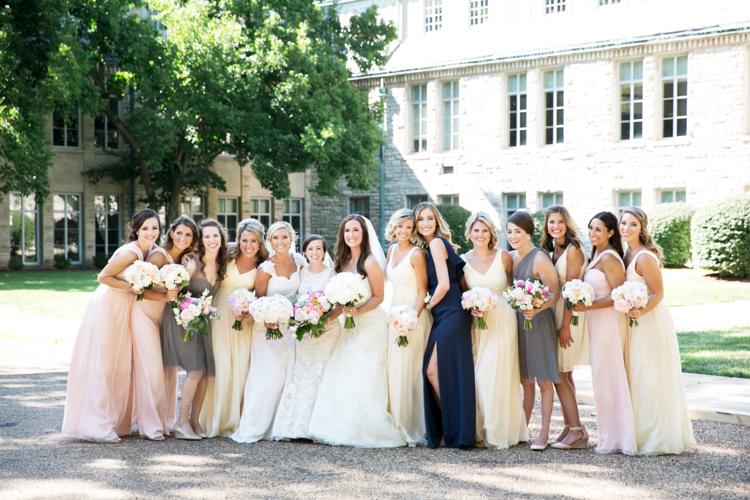 At the reception, music brought everyone together, as planned. "Our band was one of the most important aspects of our wedding because we wanted everyone to dance the night away," Elise says. "Griffin and the Gargoyles was the perfect band to ensure everyone from California to Alaska to Switzerland was on the dance floor!"
The newlyweds surprised family and friends with a choreographed first dance prepared during the weeks leading up to the special day. "It was so much fun to have a built-in date night while learning how to ballroom dance to 'You Are the Best Thing' by Ray LaMontagne," Elise says. "Following our first dance, we invited my parents to the dance floor to celebrate their 35th wedding anniversary and dance to their first song, 'Could I Have This Dance,' by Anne Murray."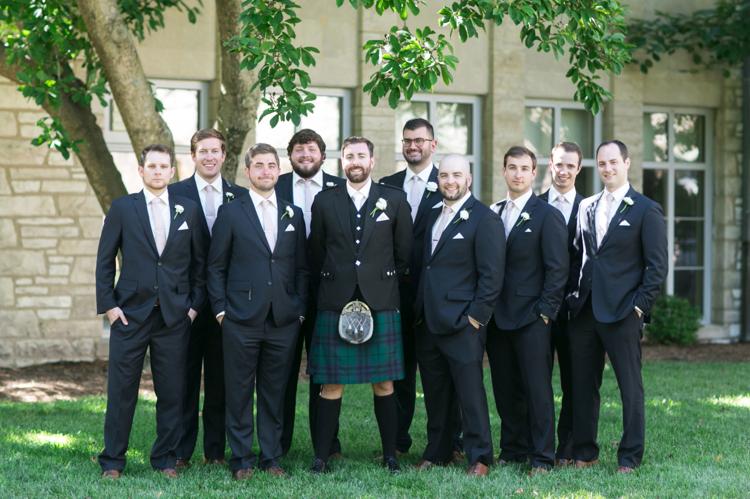 Another memorable part of the couple's big day celebrated Ben's grandparents' Scottish heritage through several nods to their traditions. "Our guests were greeted at the Cathedral Basilica of St. Louis by a bagpiper before they saw Ben in his family's tartan at the top of the altar," Elise says. "And Ben's wedding band is a family heirloom from his grandmother, whom we lost a few months before our wedding day."
The pair also spent a special moment with longtime friends, as two girls from Elise's graduating class at Villa Duchesne and Oak Hill School (VDOH) also share the Yosts' wedding date. "We met up with Annie [Martin] Alston and Maddie [Harris] Garman to take pictures with all of our VDOH bridesmaids," Elise says. "It was so special to celebrate our weddings together at our alma mater."
The newlyweds honeymooned at the Gansevoort Hotel in Turks and Caicos for 10 days. "It was absolutely magical to relax on the beach after the best weekend of our lives," Elise says.
And while the pair lives in Ben's hometown of Cleveland, where Elise is a sales representative at Takeda Pharmaceuticals and Ben works for his family's company, Yost Foods, they love returning to Elise's native St. Louis to visit family and friends, catch Blues and Cardinals games, and enjoy warmer temperatures during the winter.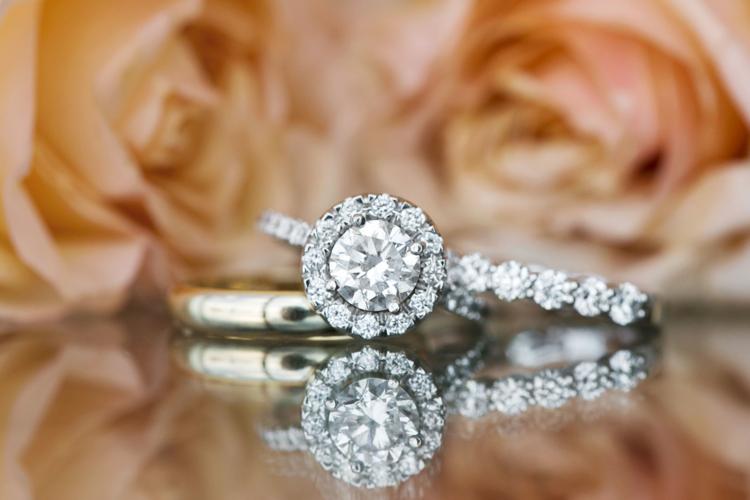 Details | Elise & Benjamin
THE DATE: June 24, 2017
THE BRIDE: Elise Ririe
THE GROOM: Benjamin Yost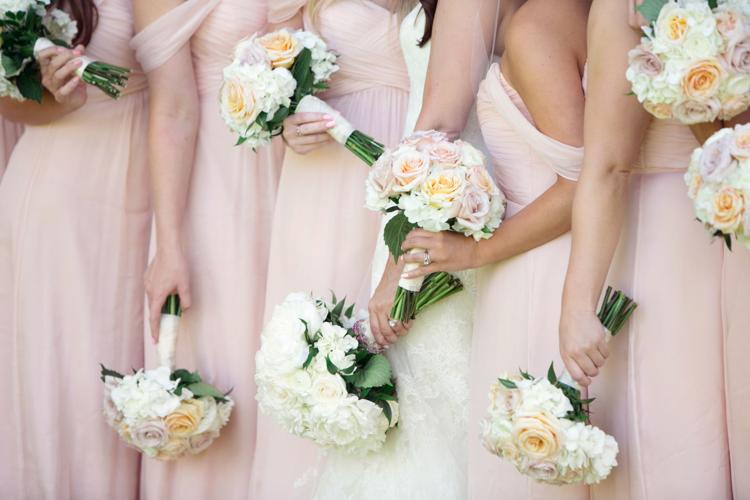 THE BRIDE'S PARENTS: Shelley and Scott Ririe
THE BRIDE'S GRANDPARENTS: Virginia and George Ririe, Marian and Richard Huss
THE GROOM'S PARENTS: Carol and William Yost
THE GROOM'S GRANDPARENTS: Nona and Mike Mitchell, Bob Yost, Jean and James Wyant
THE MAID OF HONOR: Maggie Daniels
THE BEST MEN: Kyle Yost, Keith Yost
THE BRIDESMAIDS: Kayla Slay, Carolyn Mantych, Christie Moreland, Megan Chambers, Jenna Schuster, Angie Ponulak, Colleen Shannon, Megan Rimovsky
THE GROOMSMEN: Mike Ririe, John Amantea, Carl Bock, Ross Krieg, Joe Hill, Steve Suoizzi, Alex Cejer
THE OFFICIANTS: Bishop Robert Hermann, Father Timothy Vowels
THE CEREMONY: Cathedral Basilica of St. Louis
THE RECEPTION: Four Seasons Hotel St. Louis
THE WEDDING DRESS: Vera Wang from Berrybridge Bridal
THE MAKEUP: Danielle Erb with Danielle Style
THE HAIR: Danielle Erb with Danielle Style
THE DAY-OF DRESSER: Berrybridge Bridal
THE BRIDESMAIDS' DRESSES: Amsale from Bella Bridemaids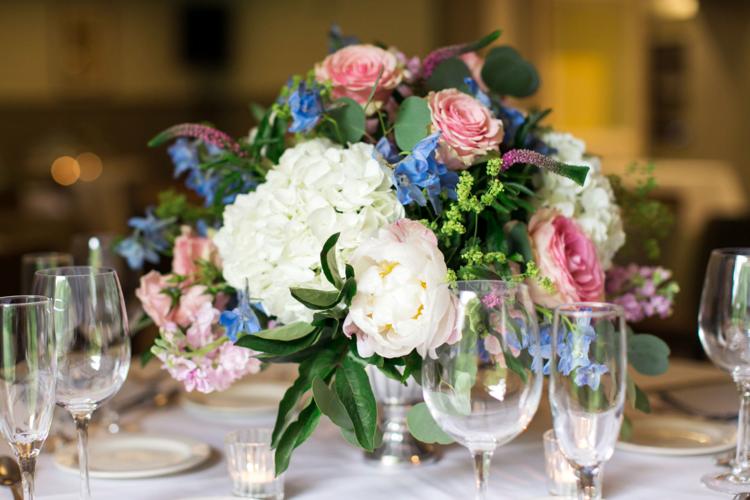 THE RINGS: groom's ring, family heirloom; bride's rings, family jeweler
THE FLORIST: Randy Shamel with Artistry Florist
THE CAKE: The Cakery
THE BAND (MUSIC): Griffin and the Gargoyles
THE PHOTOGRAPHERS: Liz Sloan and Meredith Marquardt with L Photographie
THE VIDEOGRAPHER: Millennium Productions
THE INVITATIONS: Cheree Berry Paper
THE WEDDING PLANNERS: Josie Littlepage and Anna Godfrey with Cosmopolitan Events