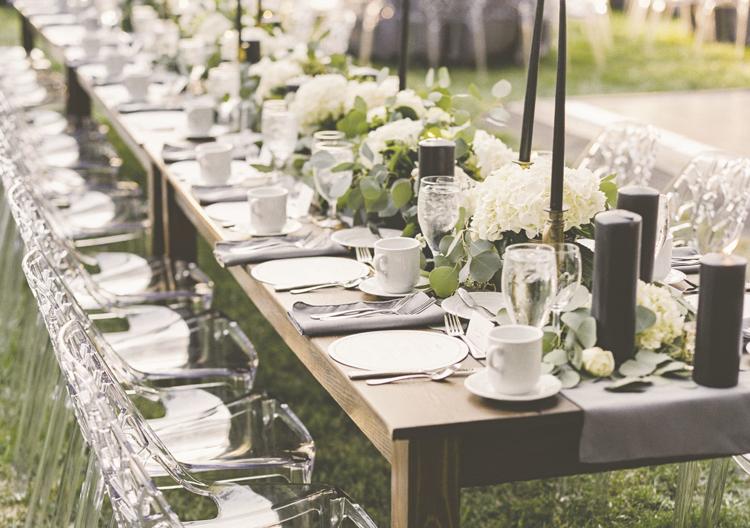 Almost all brides-to-be are guilty of spending countless hours scrolling through Pinterest or flipping through bridal publications to find inspiration for their big day. Whether in search of the ambiance you want guests to feel upon arrival or the more intimate details like the memento hanging from your bouquet as you walk down the aisle, inspiration abounds in this day and age.
In theory, having this plethora of inspiration seems like a blessing. However, when having to make pointed decisions in multiple capacities, it can almost be daunting. Our advice? See what inspiring traits truly move you and induce that little flutter in your chest (maybe even the same flutter you experienced the first time you laid eyes on your very own special someone).
In this year's Elegant Living Weddings section, we hope you find something that moves you. Whether that be the beautiful backyard wedding of Nicole Wilkinson and Dan Callahan II, the one-of-a-kind love story of Molly Boland and Matthew Boland or the plethora of intimate details that were so beautifully curated by our other couples.
Also in this special edition, LN writer Allison Babka spoke to experts at Genovese Jewelers and YLANG YLANG about what ring styles are growing in popularity in 2018. We hope those about to propose especially take note. But can you have your cake and eat it too? Yes! LN writer Julia Cain speak to The Cakery and Kaked by Katie about what cakes and cake trends have grown in popularity this year. Iit's certainly not one you want to miss – did we mention that there's cake? Last but certainly not least, LN writer Mary Mack spoke to experts at Alex Waldbart Florist, Bloomin' Buckets and Walter Knoll Florist about the floral forecast for this season. Because can there really be too many flowers on your big day? The answer is no.
---
Click on the links below to read this year's Elegant Living Wedding feature stories.