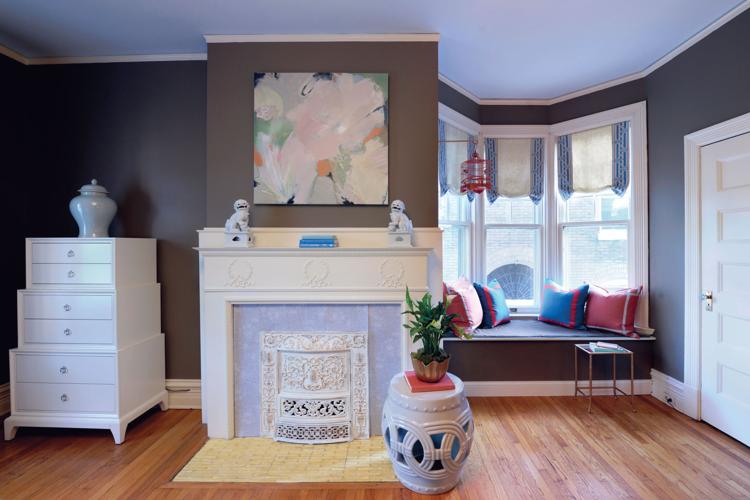 Step inside the second bedroom in this year's Show House, and be bathed in "moodiness." That's how Suzanne Tullock of Suzanne Tullock Interiors describes the tone of her redesigned space. Deep chocolate-brown walls paired with bold splashes of color make the room an exciting yet classic oasis. "It looks beautiful," Tullock says of the bedroom. "The canopy bed turned out really nice. It's a great focal point in the room and looks so pretty."
For Tullock, the entire process was smooth and without major disruption – although the plaster walls proved difficult at times. In the end, she was able to hang a custom abstract painting by local artist Sheppard Morose above the fireplace. "It's one of the first things you see," Tullock says, describing the piece as feminine and stunning.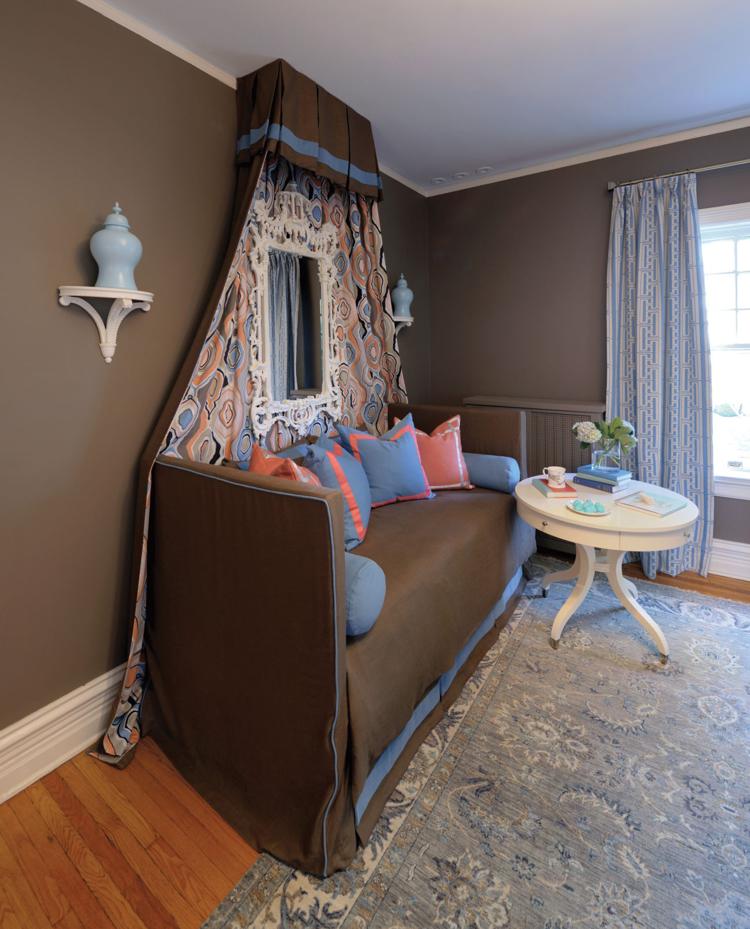 Other bright hues include framed prints with coral matting and three blue ginger jars. Two are placed on symmetrical wall brackets beside the bed, and the third rests atop a white chest. A chinoiserie theme is also woven throughout the room: The desk features Chinese fretwork, while a pagoda-style mirror adorns one of the walls.
Tullock says the seat of the bay window next to the fireplace is the perfect place to crack open a good book. For a whimsical touch, Tullock hung a small birdcage beside the window. "I wanted a real bird, too, but someone talked me out of it," she says with a laugh.
Since she was young, Tullock has had a passion for anything creative and artistic. She originally went to school for nursing before going back to get a degree in interior design. She's owned her own business for 10 years and is starting to work on commercial projects in addition to residential ones. "My designs are very bold," she says.
Suzanne Tulluck Interiors, 314-732-6339, suzannetullock.com