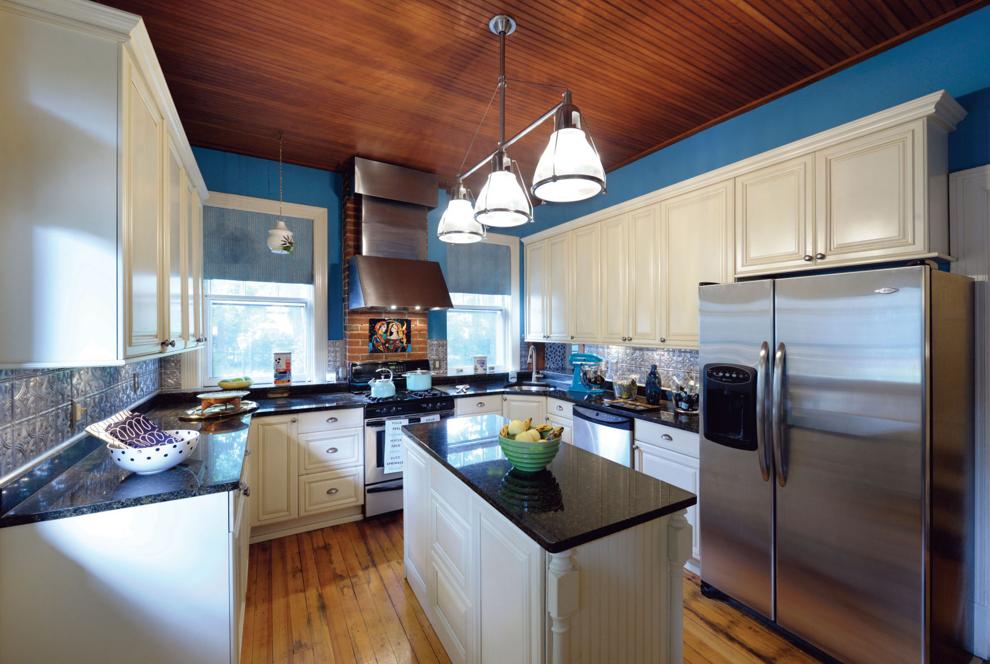 David Deatherage of David Deatherage Design might have two of the smallest spaces in this year's Show House, but that doesn't mean his redesign of both is any less impressive. Deatherage transformed the cozy kitchen and breakfast room into a space with rustic and modern touches. "I'm quite pleased with how everything came together," he says.
Eye-catching patterns blend together in the breakfast room, from the mesmerizing lines of the Hermès wallpaper to the stylish zebra hides covering Maison Jansen chairs and a banquette bench. A glass-topped sculptural table keeps the space visually open. Mirroring the breakfast nook's aesthetic is the home's original butler's pantry. The interior is painted a deep blue, and its stained-glass doors were replaced with a laser-cut sheet metal design. The shelves are playfully decorated with kitchen accessories such as a glass coffee maker from Chemex and a striped Kate Spade canister.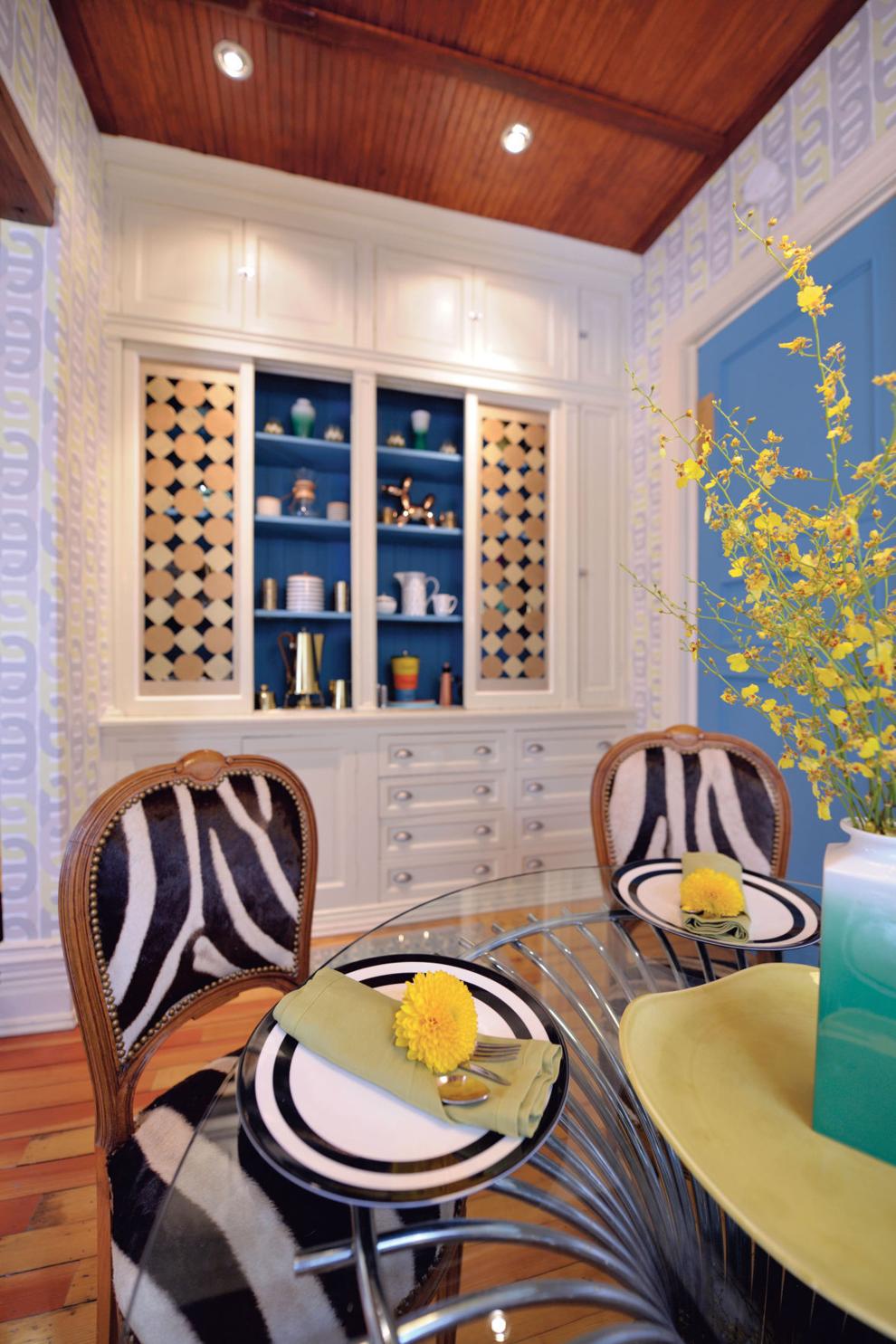 Although everything came together in the end, the time constraint still affected Deatherage's installation. A large tile rug failed to arrive in time, so a smaller rug of a similar concept was used instead.
Deatherage even used the room himself as he envisioned it: a small space with a wide variety of uses. "I sat at the table for lunch, used my iPad from the banquette bench, had conversations with my friend Judy, the painter," he says. "It's a space I enjoyed spending time in. I'm hoping visitors to the Show House can see how a small space with attention to scale and planning can be made to feel very special."