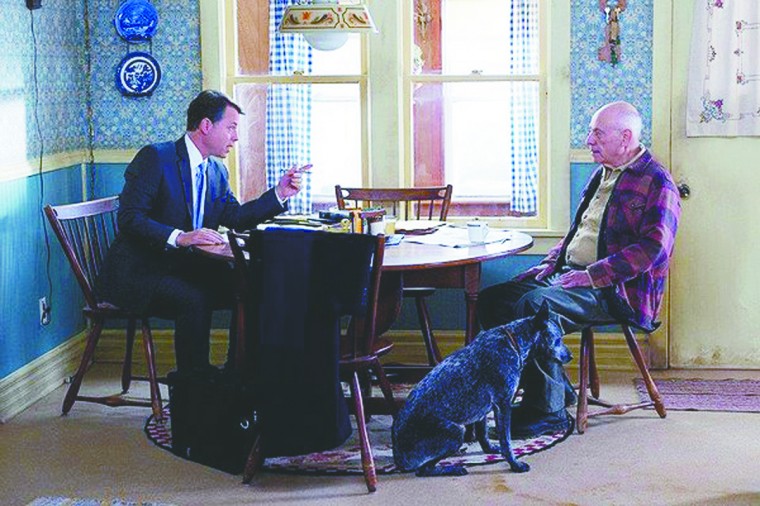 When you make a comedy about a really bad guy who gets his comeuppance, you have to make sure of two things: Your bad guy needs to be really bad, and when he gets it in the end, it is so gratifying, it's all worth it. This movie delivers in spades.
Mickey (Greg Kinnear) is our bad guy. He's a self-involved, smarmy insurance agent who is desperate to make a buck. When he happens upon a retired farmer, Gorvy Hauer (Alan Arkin), who is looking for some insurance coverage, everything changes. You see, Gorvy has a violin in his possession that is worth a considerable sum, and Gorvy is not aware of it. Mickey now has an open invitation to take advantage of this kindly old man and he doesn't hesitate for a second. Meanwhile, Mickey's protégé, Bob Egan (David Harbour), a naïve, honest businessman, is taking steps to insure Gorvy has the proper coverage, much to Mickey's chagrin.
Let me stop there. I don't want to give anything away. I will say the ensemble cast is topshelf. Billy Crudup is hilarious as the off-balance locksmith with his own agenda. The first part of the film is painful, as the audience fears how much advantage Mickey will take of the poor, trusting souls around him; we just hold our breath and hope for payback. I think the phrase that sums it up is this: Payback's a b!tch.
It's an 8.