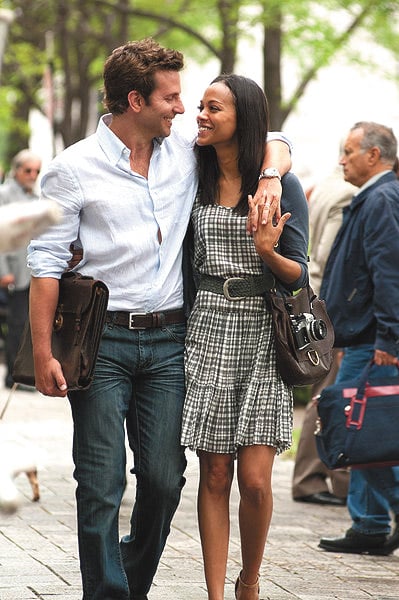 I was really looking forward to this film. The cast is incredible and the premise is intriguing: A young writer struggling with mediocrity happens upon a brilliant manuscript and claims it as his own. What could possibly go wrong there? In theory, this would be an incredible film. Unfortunately, we know all too well that what works in theory doesn't always work in practice.
Our story—well, our first story—begins with novelist Clay Hammond (Dennis Quaid) reading selections from his latest bestseller, The Words. (Now brace yourselves, because if you thought Inception had a lot of layers…) Clay steps out on stage to enthusiastic applause and begins the story within the story.
Rory Jansen (Bradley Cooper) is a pie-eyed optimist. He is moving to Manhattan with his college sweetheart, Dora (Zoe Saldana), and he is going to be the next Salinger or Hemingway. His dream starts to fade as he is met with rejection after rejection. That is when he happens upon a vintage valise in a Paris thrift shop. Tucked inside is a manuscript that moves him to tears, a profound work of fiction. After 30 or 40 seconds of hand-wringing, he submits the novel as his own, and is instantly the darling of the New York literary world. His Cinderella story is happening, and that's when he meets the old man (Jeremy Irons), the actual author of the manuscript. The old man then tells Rory the story within the story within the story.
I don't know why this movie misses the mark so badly, but it does. It's pretentious without being particularly intelligent; it's complicated without being thought out; and it sets you up for a rewarding payoff, which it never delivers. Jeremy Irons is brilliant and brings some much-needed humanity to an unsubstantial script.