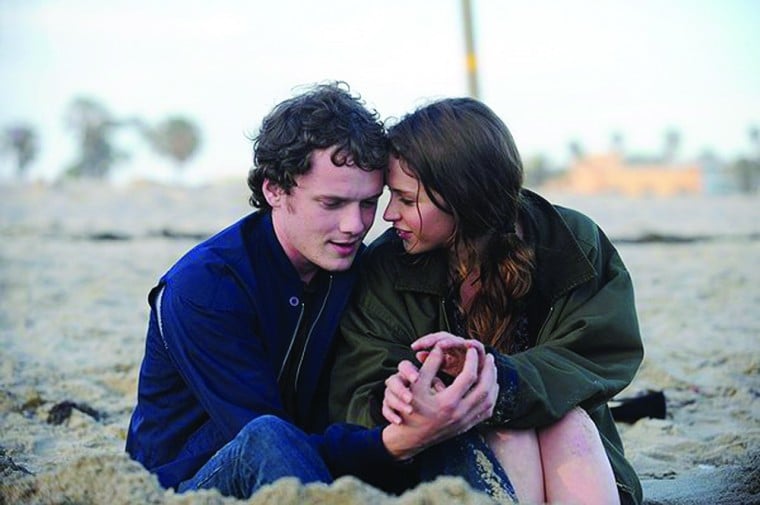 I must confess, I was really excited to see this movie. It has been lauded at film festivals all over the world and hailed as an original, innovative romance. When's the last time you heard the words 'innovative' and 'original' associated with a romance? Love Story? Take note, this film is not being called a romantic comedy, and with good reason. Still, a film that portrays that indescribably gnawing angst and intensity of first love must be worth seeing, right?
Anna (Felicity Jones) is a British national attending school in Los Angeles on a student visa. There, she meets Jacob (Anton Yelchin) and the attraction is instantaneous. Their love or lust or affection is so profound that Anna decides to stay in L.A. for the summer, just to be with Jacob, despite the fact that her visa will expire. And that's when the trouble starts. When Anna tries to reenter the U.S, after returning home, the violation pops up and Anna is deported. The rest of the film simply follows the two lovers as they try to stay together when the universe—more specifically U.S. Customs—is keeping them apart.
There are two glaring problems with the film: First, it does a lackluster job portraying that allconsuming can't-live-without-you first love. When Anna gets deported, the two characters simply go about their business and apologize for missing each other's calls. I require some wailing, preferably in a rainy alley. Second, the couple would have garnered more sympathy had they exercised some restraint. A regrettable one night stand, I could see, but they dive unhesitatingly into serious monogamous relationships with other people during their separation. That's not the true love I remember.