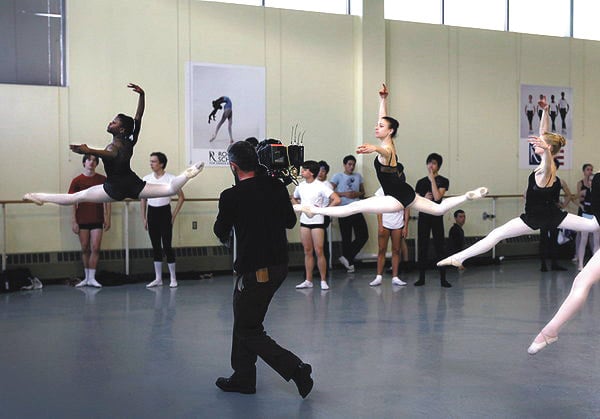 When I watch ballet, I think about the elegance and grace of the dancers. They seem to almost fly through the air with the precision of an arrow striking its target. We, as the audience, rarely imagine the dancers' bloody feet or aching bones, or the cutthroat competition that got that dancer to that stage, but that is the reality. First Position is a documentary that follows six young dancers as they prepare and compete in the Youth American Grand Prix, an extremely prestigious competition that can launch a career. And if you think a documentary about ballet would be uninteresting and dull, think again.
The filmmakers chose their subjects wisely. There's Michaela, a young girl adopted from an orphanage in war-torn Sierra Leone who talks as calmly about seeing her childhood teacher being mutilated as she does about loving to dance. Aran is an average 11-year-old boy who skateboards and plays with his BB gun. The only difference between him and any other fifth-grader is that he is a ballet phenom. He is so gifted that his military father volunteered for a tour of duty in Kuwait so that the family could be stationed near a city where Aran could train. Miko is a young dancer from California with a mother who makes a tiger mom look like a pussy cat. Joan Sebastian is a poor but breathtaking Colombian teenager who trains in New York because he says Colombian men "don't dance ballet."
All of the dancers in the film have intriguing stories and following them as they prepare for the competition is fascinating. This movie is, hands down, one of the most beautiful, informative and satisfying documentaries I have ever seen.
It's an 8.
Be the first to know
Get local news delivered to your inbox!