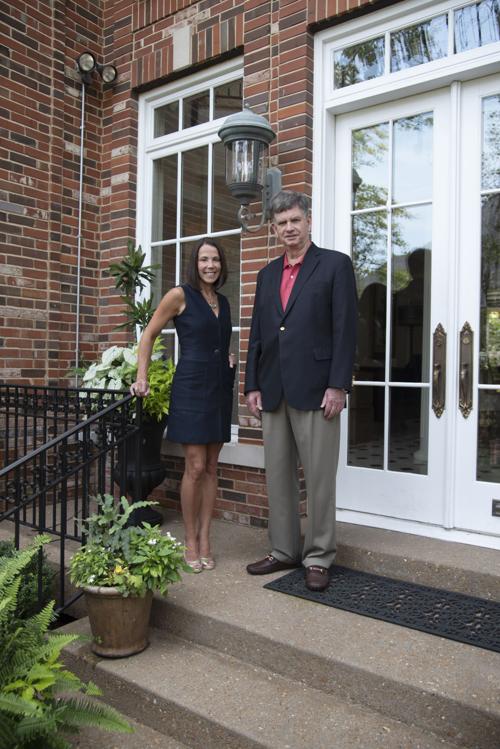 The Ryan Tradition has your back in any market, providing consistent results and a continued position in the St. Louis upper-tier market. As of July 15, The Ryan Tradition has closed transactions totaling $36,631,000, with an average sale price of $1,928,000. Composed of John Ryan, Christina Dent (pictured) and Sydney Millman, this dynamite team is ready to guide you through the buying or selling process.
"Buyers in the current market are still reacting to the experience of the COVID lockdown," Ryan says. "We are now concerned about a repeat of last year. They want properties that can accommodate the changing lifestyle needs of their families. This has been driving the market all year, and I do not see any slowdown in sales of existing homes or new construction."
Sellers are seeing one of the strongest markets in this generation and are jumping at this perfect opportunity to sell their houses. Ryan explains that the challenge that comes with this is what comes after they have successfully sold their individual houses and find themselves a buyer competing in the same strong market.
The Ryan Tradition assists both buyers and sellers through staying on top of the market every day. "Buyers have to be ready to act quickly," Ryan says. "Our job is to give them the guidance to make a quick, informed decision. Sellers know the market is strong, but their property must be priced and presented properly to attain maximum value."
Pictured here, The Ryan Tradition is listing 142-146 N. Central. Currently under contract, this is a gorgeous home in classic Old Town Clayton, made distinctive by its position on a double lot, allowing for a sports court, additional privacy and green space. Other features include three levels with an elevator, as well as an open kitchen, a breakfast room and a hearth room, all of which access a covered terrace and fabulous pool and spa.