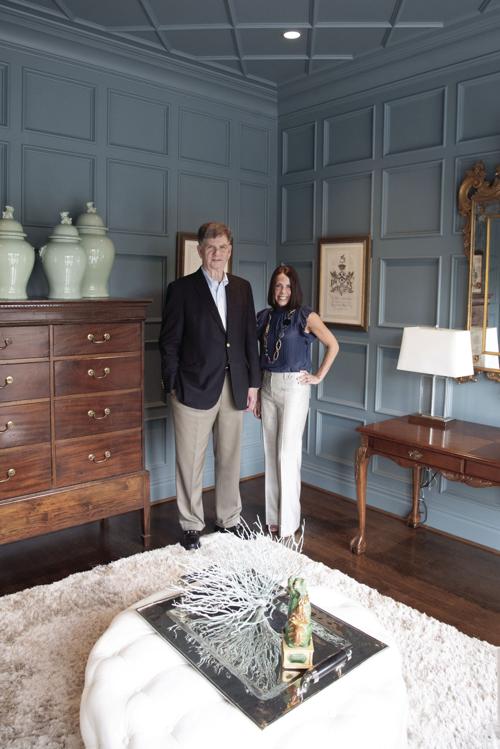 Whether buying or selling a luxury property, look for a team known for its consistency – no matter the market. The Ryan Tradition has been serving the St. Louis central corridor since 1992, when John Ryan stepped up to join Anne Ryan, a top St. Louis REALTOR with what is now Coldwell Banker. Today, The Ryan Tradition continues to be a market leader with a reputation for both service and results.
Comprising of John Ryan, Christina Dent and Sydney Millman, the team at The Ryan Tradition represent buyers and sellers with the highest average sale prices in the market. "We have been fortunate throughout the years
to be involved with most of the top sales in the market," Ryan says. "This year, we listed a 16-acre estate property
in Ladue with a 100-year-old mansion for $10,000,000. It went under contract within a few weeks and closed at the end of April."
As people come out of the pandemic, Ryan notes that they are looking for a change of scenery, which, alongside low interest rates and homes selling quickly, has driven the market to the strongest it has been in decades. "People are looking for a change – they are either tired of their current home or realize they need more room," he says.
"I believe St. Louis, like other flyover cities, had not totally recovered from the 2008 recession," Ryan adds.
"I think much of the increase in value that we have seen in our luxury market is a correction that will generally be sustainable."
Whatever the state of the market, The Ryan Tradition has built its reputation for being a dependable team the area's buyers and sellers can rely on. "We stand out for our presence in this market, year in and year out, and our consistent results – no one else has that longevity," Ryan confirms. "We are very fortunate that our reputation precedes us and are conscious of the responsibility that demands."
John Ryan, The Ryan Tradition, Coldwell Banker Realty - Gundaker, 314-941-0572, theryantradition.com