Three Town and Country teens used quarantine as an opportunity to get creative – and now they've opened a digital shop of dainty and darling jewelry dubbed June + Co.
"At first, it was something fun to do since we'd been stuck at home," says Grace Yost, who operates June + Co. with her two sisters Emma and Norah Yost. "Then it kind of turned into this opportunity for the three of us to use our talents and open it up as a business."
The business in question opened via Instagram on June 23 and has already resulted in orders from Canada, Washington and California.
"They've all just seen our account, I guess, running through Instagram," Grace Yost says. "So that was supercool to see this was started in St. Louis but people all around are finding it."
Currently June + Co. has five simple yet sophisticated rings that are made with 20-gauge, tarnish-resistant gold wire – the Grace ring, which has a multi-wrapped band with a mother-of-pearl stone; the Em, which is a slim gold band with a petite navy circular stone; the Jules, which contains three navy stones; the Audrey, which is a hammered gold stacked ring; and the latest, the Birdie, which mimics a soft oceanic wave.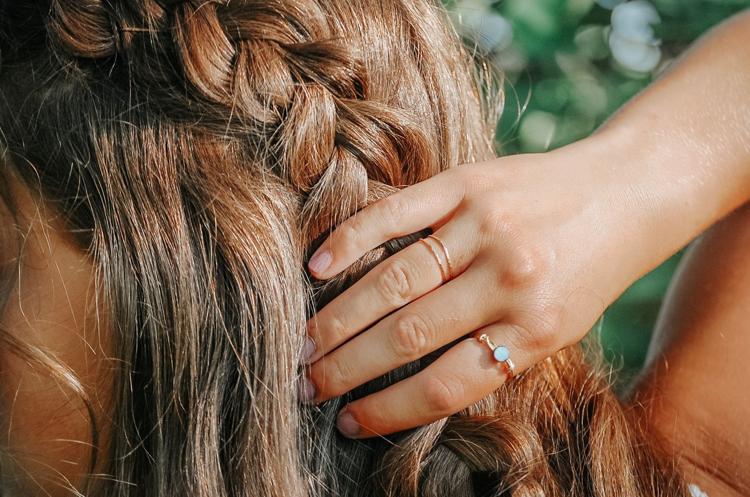 "We wanted to start with affordable, simple, everyday rings," Emma Yost says. "We research a lot of different ideas before putting our own spin on it. … Norah will come to us with a design that she has made, and me and Grace will either perfect it or try it out before we launch it."
Each ring is made to order by Norah; however, each sister plays a crucial role in June + Co.
"We like to say I'm the chief of operations," Grace Yost says. "I keep track of orders, package them and make sure they are sent out. We have a spreadsheet that keeps all of our information organized, and then Emma is in charge of social media and graphic design. And Norah is the ring-maker, and she just cranks them out. … It has been so cool because we have all been able to work together using our different gifts and talents."
Rings are available for purchase by either messaging June + Co. through Instagram or directly emailing the sisters at juneandco20@gmail.com.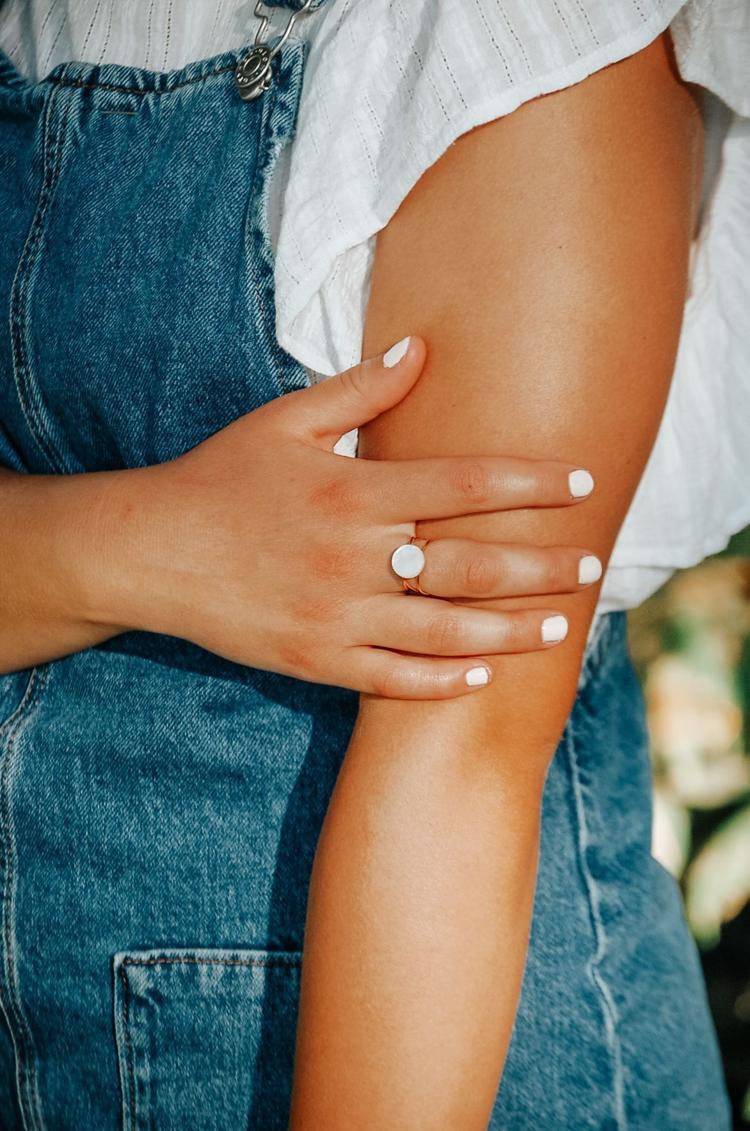 "We never really thought we would get into jewelry," Norah Yost says. "We have always kind of been interested in business and entrepreneurship, and that is something my dad does, so it has just been cool to watch him work hard for his ideas. So we kind of took this idea and ran with it, and we have discovered a new love for jewelry. It has just been fun." 
June + Co., instagram.com/_juneandco/
Be the first to know
Get local news delivered to your inbox!