Zohra Zaimi arrived in St. Louis as an immigrant from North Africa in 2016 feeling uncertain about how she'd make a living in the U.S. She and her husband soon became parents, which didn't make finding a job any easier. Even so, she searched for an employer who would be understanding of her situation and who could help her build a new career.
At the same time, a nonprofit business now known as The Collective Thread was growing in St. Louis and providing sewing classes to refugees, immigrants and others in need of such a job skill. Zaimi, who knew nothing of threading needles and taking measurements, enrolled in the organization's program.
"When I met Collective Thread, it was a big opportunity for me," Zaimi says. Last October, she accepted a job with The Collective Thread as a seamstress, and in January of this year, she was promoted to floor manager in training.
"People are helpful, and the atmosphere is so nice," Zaimi says. "You feel that you are with your family; you work with your family."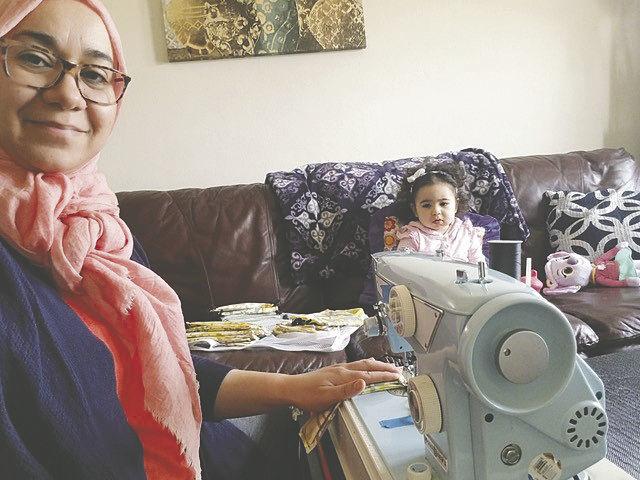 The nonprofit's co-founders, Terri Stipanovich and Annie Miller, have woven together various segments of the community to establish this unique resource in the metro area. Through this one organization, refugees and immigrants are building careers, while local designers are connecting with skilled seamstresses.
It all began with Stipanovich's vision, which formed during trips to Africa. "I saw these women walking across desolate plains," she recalls, "and they had these beautiful dresses with fabric billowing in the wind."
After years of social justice work in Africa, she started a sewing program in 2015 through her nonprofit (named Faith that Works at the time) to teach a trade and provide a livable wage for East African women, primarily in Ethiopia. The program in St. Louis mirrors her work abroad but has adapted to the metro area's needs.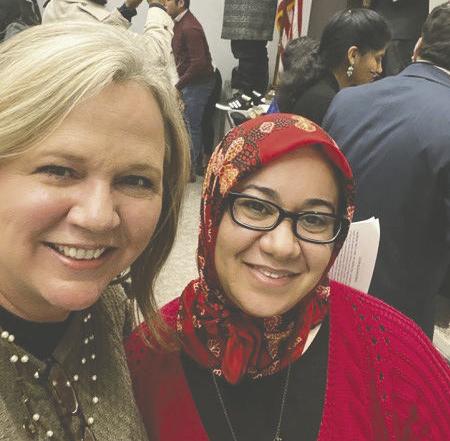 Stipanovich says companies approached her and expressed a need for seamstresses, so in 2018, she opened a small-batch manufacturing facility to employ some of the students who completed sewing classes. Miller, a seasoned business leader with knowledge of apparel design and product development, partnered with Stipanovich to provide industry expertise. By late last summer, The Collective Thread had officially formed.
St. Louis-based designer Paulie Gibson says small-batch apparel manufacturing businesses are limited in the metro area, making The Collective Thread a "crucial" resource. "I think that having that capability in the city is super important for our industry," he says.
Gibson, a St. Louis native, made the decision to work locally and says The Collective Thread has provided the support and expertise he needs to grow his brand. "You feel like they're really a part of your team," he adds.
Recently, The Collective Thread moved from a 1,000-square-foot space in St. Louis' Central West End neighborhood to a 6,000-square-foot space in that municipality's old garment district on Washington Avenue. The business was expanding its sewing program, which Stipanovich says was a "fast and furious endeavor," when COVID-19 interrupted progress.
According to the nonprofit's website, The Collective Thread was on track to employ about 22 women in its facility this year and double that amount in 2021, as well as provide industrial sewing training for 60 women a year. Stipanovich says she isn't sure what to expect in the wake of the pandemic. "We just need to be nimble and adjust," she says.
Stipanovich says 95 percent of the seamstresses are working from home, and those who do work at the facility wear masks and practice social distancing. While demand for apparel manufacturing is down, sewing and selling cloth masks to businesses such as Wells Fargo and the Humane Society of Missouri has made up for much of the company's lost income.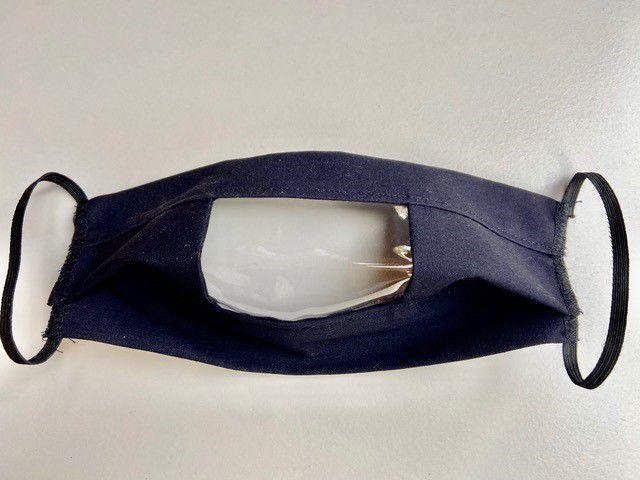 As of late April, The Collective Thread has sold more than 7,000 masks. Stipanovich says regular donors have continued to support the nonprofit, and she's hopeful that will continue. And just this month, the organization has launched a new mask design, with three sizes that both are adjustable and reversible. Both here and across the globe, the organization expects to move forward "one stitch at a time."
The Collective Thread, 1310 Washington Ave. St., St. Louis, 314-560-5802, thecollectivethread.org
Be the first to know
Get local news delivered to your inbox!