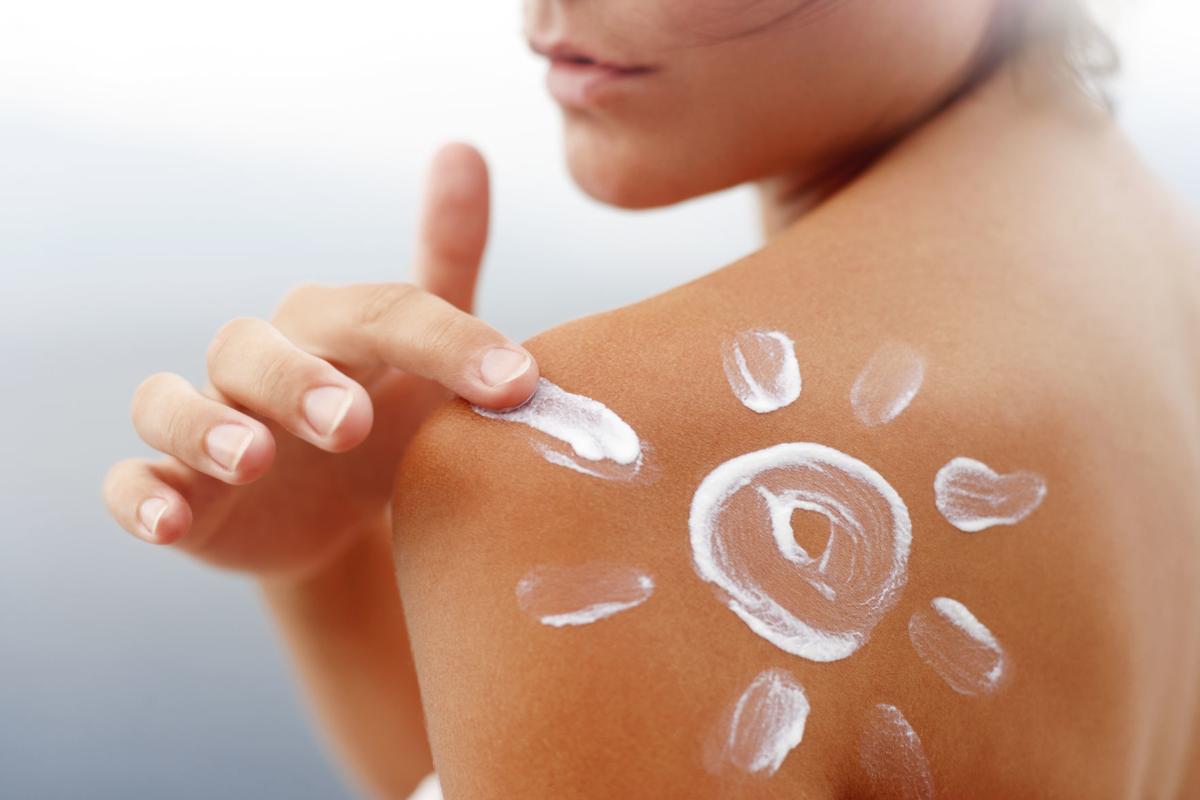 Summertime might seem like the perfect time to bask in the sun for hours. Whether you're laying out by the pool or on sandy shores, it's tempting to do anything and everything possible to achieve that gorgeous, sun-tanned glow.
However, without proper care, summertime can be the most dangerous time for skin. Plus, 2020 has presented a unique challenge to maintaining clear skin: face coverings, an important public safety recommendation by the Centers for Disease Control and Prevention, might cause irritation. 
For advice, Ladue News reached out to Studio Branca's Tori Jones, a medical esthetician at the metro area's full-service salon, and director of marketing Callie Andrews. They've shared their pro tips, as well as favorite products and services, for keeping your skin healthy and glowing this summer.
This Q&A has been minimally edited for clarity and brevity.
What are common hazards for skin in the summer months?
Jones: Definitely being out in the sun. A lot of our aging clients will see age spots show up on their skin. Dryness and flakiness [is more prevalent] in clients that have drier skin, and oil production is also up when you sweat, for those with oily skin. There's a lot that can flare up in the summer.
Andrews: During these summer months especially, hyperpigmentation is something that can affect anyone, any age.
What are some simple skin-care tips for people who want to maintain healthy summer skin?
Jones: Wear an SPF [sun protection factor] daily, including for your lips, such as Glo Skin Beauty's lip balm. Don't forget SPF on your hands as well! It's something a lot of people forget about, but it's one the quickest ways to see someone's age. For those with more oil or sweat buildup from working out, I recommend SkinCeuticals LHA Cleanser and to follow up with Neocutis Bio Gel. It is [also] a light moisturizer for people who don't want to feel heavy when being out in the summer.
Andrews: Along with the appropriate skin care, a hat is always recommended.
What your favorite products with SPF?
Jones: Neocutis Journée with SPF 30+ – that's our No. 1. It's lightweight on the skin and has great coverage.
Andrews: The Glo Skin Beauty Moisturizing Tint SPF 30 has a foundation tint to it — great for those who want a little bit of coverage but want to feel light and protected.
How do you recommend people get glowing summer skin without spending hours in the sun?
Andrews: We offer sunless spray tans. They last up to a week, depending how you care for them, and provide a healthy glow without the damage.
What services do you find people look for in the summer?
Jones: I recommend HydraFacials, [which] are really good for exfoliating and getting the gunk out of your skin from sweating. They take all the bad out and put in the good stuff – anti-inflammatory and anti-redness serums. There's no downtime, [and] it only takes about 30 minutes. It's really good for everyone for the summer.
With the current COVID-19 pandemic, how do you deal with skin irritation from wearing a mask?
Andrews: HydraFacials, again, are going to be your skin savior, as well as a resurfacing products [such as] a retinol or SkinLumiology's Glo Weekly or Koji Peel Pads. The idea behind these products is to increase the cell turnover of the skin. The buildup of dry skin causes flakiness or clogging of pores, [creating] breakouts. Exfoliating products and services limit the irritation and inflammation.
Jones: I recommend [establishing] a skin [care] routine every day and night, and washing makeup off at the end of the day. A daily cleanser is really wonderful for getting rid of those stubborn clogged pores we're seeing around masks.
Studio Branca, studiobranca.com
17227 Chesterfield Airport Rd., Chesterfield; 636.317.5035
12627 Olive Blvd., Creve Coeur; 314.207.7818
Be the first to know
Get local news delivered to your inbox!