"It's been a year filled with unexpected turns," writes Psyche Southwell on her fashion blog, Economy of Style, in a mid-August post.
Covering "evolving trends, fashion sense and cents" since 2007, Southwell started her platform to demonstrate that women can achieve their desired styles on any budget, but she recognizes that the fashion industry, reflecting current times, is shifting and evolving. These days, to highlight the fashion we're seeing less on the streets and more on the screens of Zoom calls and TV, Southwell's recent blog posts have covered colorful loungewear, breezy and versatile dresses, fashion-forward masks made by metro area women entrepreneurs and an aspirational roundup of "What I'd Be Wearing If I Weren't at Home."
Born in Basseterre, St. Kitts, an island in the Caribbean, Southwell moved here as a graduate student studying economics at Washington University in St. Louis. Rejecting the more resigned attire of the academic life, she quickly used her schooling to carve out an identifiable niche online through her blog, before the term influencer was an official dictionary entry and when Instagram was just a hazy dream.
"In comparison to today, it felt like a less populous and smaller online world," Southwell says. "At the same time, it was so exciting meeting so many diverse people from across the country and around the world with related interests, and I was thrilled to embark onto this new way of engaging my love of fashion and shopping on a budget."
She began with a basic focus on affordable workday clothes that eventually incorporated outfits and styles for a variety of settings, as well as hair, makeup, accessories, shoes and more.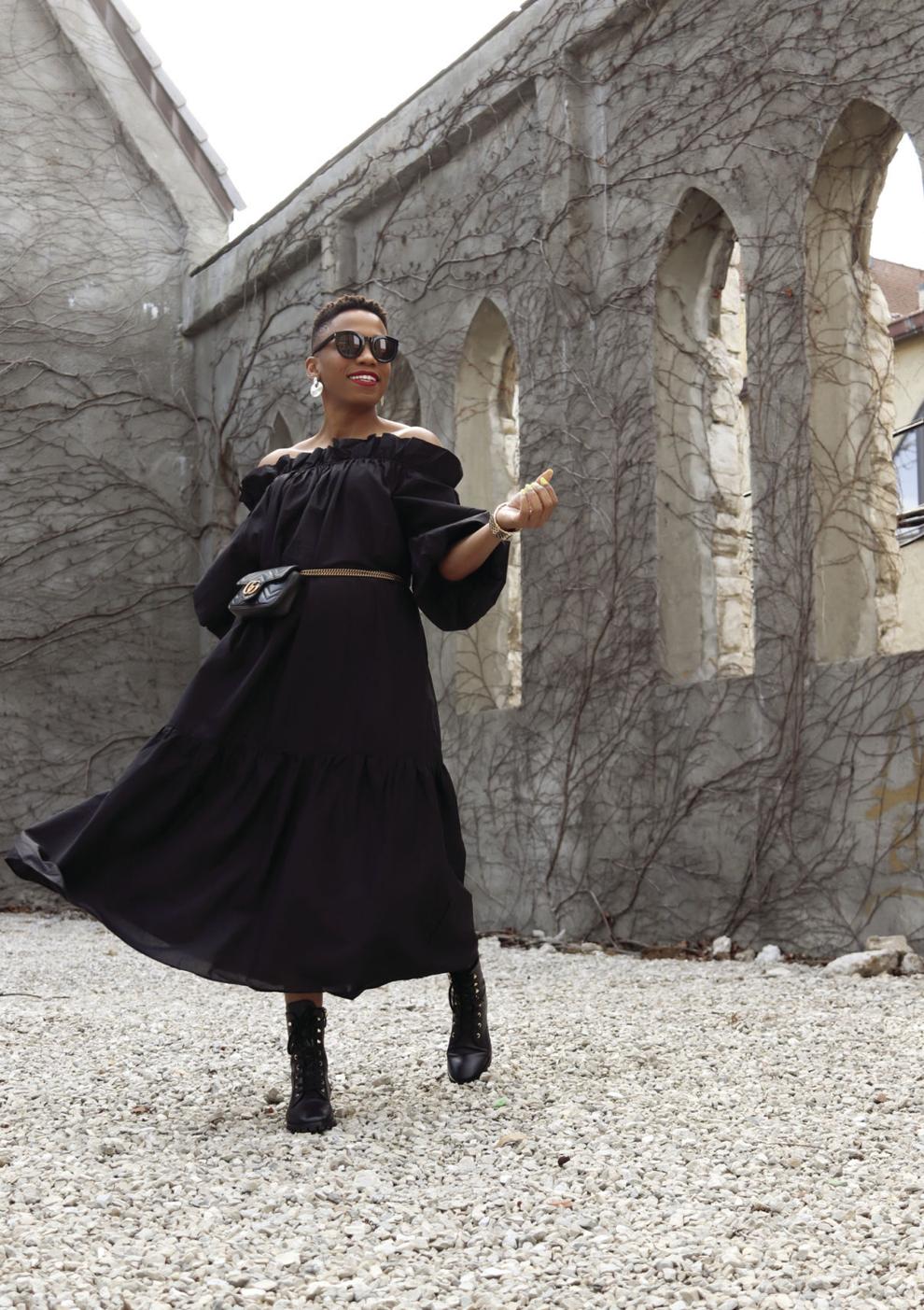 "Because fashion is a billion-dollar industry, it's easy for many people to feel that only rich people and runway models are what fashion entails," Southwell says. "But there are so many possibilities and rewards for those who are interested in shopping on a budget and for those of us interested in living and leading colorful, creative lives."
As Southwell's popularity grew, fans of the Economy of Style blog followed her to Instagram (she's amassed an impressive 13,400 followers to date), and the fashionista's personal style – which she describes as incorporating classic and timeless pieces, playful bright colors and sharp silhouettes – quickly garnered local and national attention. Most recently, she was crowned the "Fashionista to Follow" in the 2020 St. Louis Magazine A-List Awards.
Perhaps most notably, though, she was one of six winners of the Real Women Style Awards who were featured on the cover of Redbook magazine in September 2015. Her style and budgeting advice has been involved in everything from a feature in Good Housekeeping magazine to speaking gigs at the New York-based global nonprofit Fashion Group International. She's also partnered with household-name retailers including J.Crew, Target and Gibsonlook, as well as beauty brands such as Murad skin care and nonprofits including Girls on the Run International.
Given continuing seasonal curiosity at this time of year from followers (and Ladue News interviewers), Southwell has a few thoughts on what's trending this fall. According to her post in mid-August, she forecasts ruffles (like an adorable taffeta skirt from Topshop) and puff sleeves on everything from sweaters to coats (or the denim jacket she models from Zara) for this season. She also adds that "voluminous dresses, jewel tones and neutral hues are all expected to be huge."
But more than being a go-to source for what's next in fashion, Southwell, a Black woman, is also an inspiring icon for amplifying and celebrating diverse and multicultural voices, bodies and opinions in an industry that's notoriously lacking, especially as many companies – many of them in fashion – have made public statements to address systemic racism and pervasive inequity.
"That's hopeful," Southwell says. "I am cautious in my celebration of such recognition because I realize that Black people had to experience violent, brutal, racist deaths before this moment of reckoning and commitment to diversity arrived.
"Having said that, I do plan to continue doing the work that I do. My audience has made it clear to me, over and over again, that they're invested in what it means to see a Black body in the styles I share."