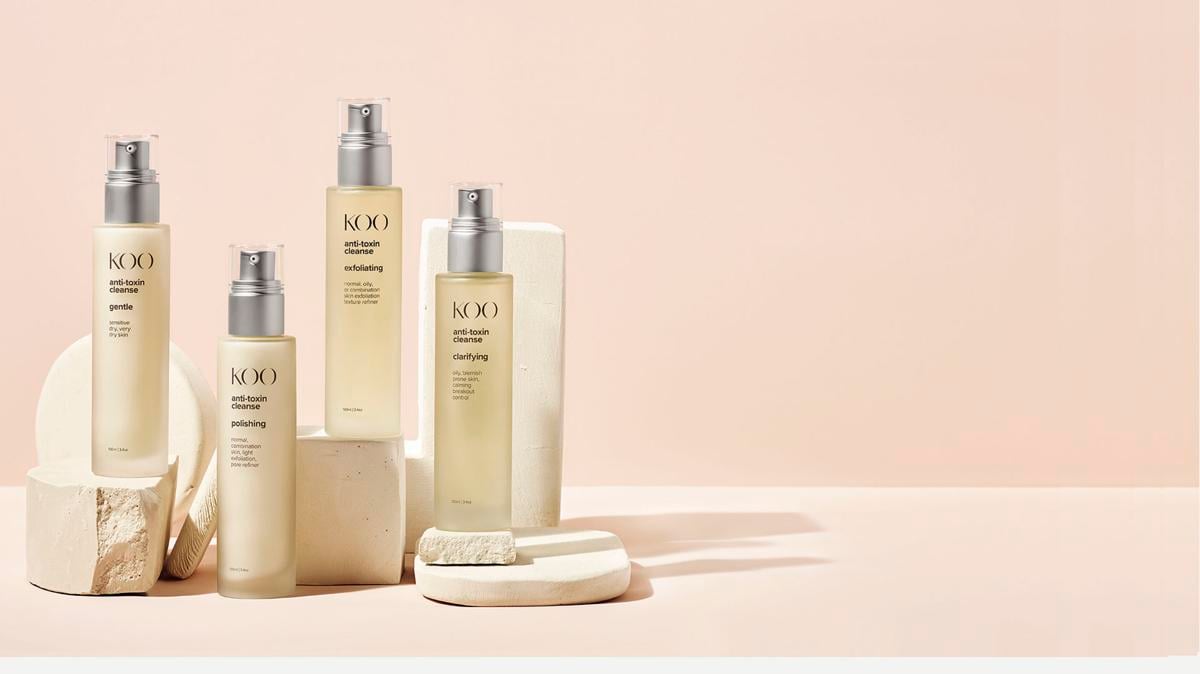 After witnessing skin care products promising perfection underperform for patients, St. Louis plastic surgeon Dr. Michele Koo has created a skin care line, Private Practice by Dr. Koo, which is proven to perform.
"I've always been fascinated by skin care and more importantly skin health," says Koo, who has been studying plastic surgery for more than 27 years. "My mother was obsessed with it, as [is] all of Asia. I started supporting my patients before and after surgery with various commercially available and subsequently private-label skin care products. I really was disappointed with their results as I followed their results over months and years.
"Being the results-driven person, I wanted to see more significant change in the quality, health of the skin. Plastic surgeons live and die by wound and scar healing, and I knew I could do better. Serendipitously, I was enough of a lab geek at Stanford and Washington University Medical School studying wound, collagen and tendon healing, I used many of the principles and contacts curated from those days to start assembling my team of formulators."
Fast-forward through 27 years of practice, iteration, clinical use information and teamwork, and Private Practice by Dr. Koo was produced using compounded medical-quality ingredients.
"I use only the purest, most effective actives, as well as unique and unsurpassed delivery systems – buffering, microsomes, microparticles – that deliver real results without irritation and redness," says Koo. "More importantly, the concentration of actives is curated and sequenced to actually achieve improvement. They are designed with differentiating actives and concentration levels to fit every type of skin – in other words, 100 percent 'skin kind'!"
All ingredients are also non-eco-toxic, free of phthalate, parabens, fragrance, gluten, dye and hype. Yes, hype.
"Let the results speak for themselves," Koo says. "I have a minimal marketing budget. Other skin care is 90 percent marketing and hype. I am 90 percent content inside the bottles."
Private Practice by Dr. Koo products range from cleansers and eye care, to hydrators and retinoids, to serums and vitamins and minerals, and antioxidants and alpha hydroxy acids.
"My favorites and the start of all healthy and beautiful skin are antioxidant vitamin guards [which] patrol against the environment for sun and pigmentation damage. Tolerated by all and a wonderful all-around simple way to begin the Koo habit!"
Habit because the doctor believes skin care isn't just important – it's essential.
"Your skin is the gateway to longevity and health, followed by beauty," she says. "It is the first defense to all environmental toxins. It is one of the few things we can change. We cannot change our genetics."
And thankfully, Koo has made it easy for clients to select their appropriate skin care set – whether a given client needs wrinkle reducers or help with uneven skin tone, dry skin or more.
"I have already taken the guesswork and created that consultation for you by product, ingredient and concentration differentiation with the stepwise levels of the products," Koo says. "You simply need to find your proper level by taking the quiz and finding your skin needs and description. If additional questions arise, I personally or my staff will support via a phone call or via email. The clinical experience and recommendations are based on the 27 years of all skin types that have already used my products."
Quiz questions include not only obvious skin-related questions but also questions about lifestyle.
"Your entire lifestyle – of sun exposure, smoking, stress, exercise, sleep and eating habits – affects your skin significantly, and you should be educated and empower yourself," Koo says. "This is part of my turning over the keys to you to help yourself with my guidance philosophy."
And Koo is fairly confident in her creations.
"Let the results speak for themselves," Koo says. "Try the products for three months. If you're not happy, send or bring the products back, and we will either change up your regimen until you do achieve success or give the entire purchase amount back!"
Dr. Michele Koo, 333 S. Kirkwood Road, Suite 203, St. Louis; 314-984-8331, drmichelekoo.com
Be the first to know
Get local news delivered to your inbox!