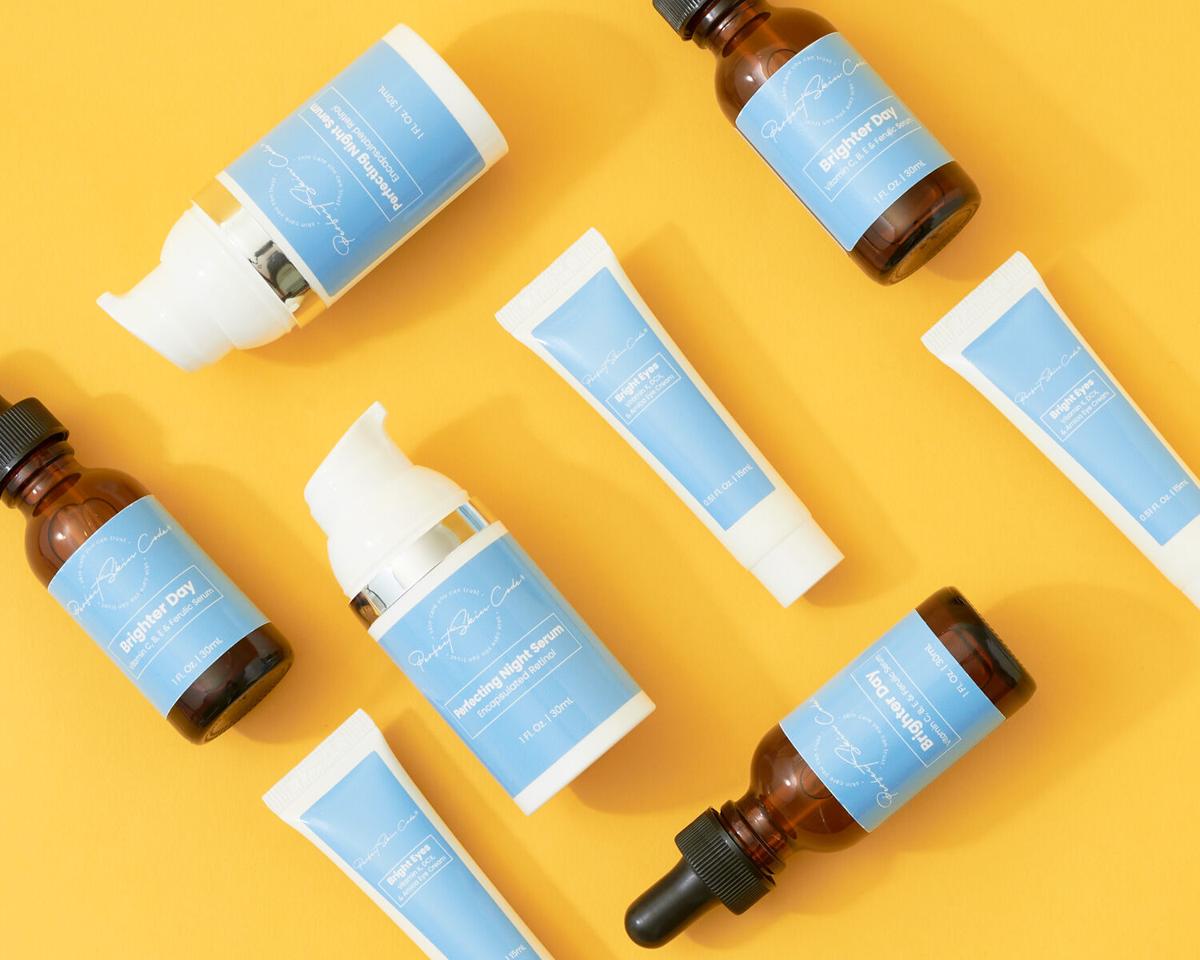 With a decade of experience in dermatology, Kimberly Brown, a physician's assistant, understands the power of presentation – a perspective that's inspired her to introduce a line of skin care products, Perfect Skin Code, to help people put their best face forward.
"One of the No. 1 questions patients ask is, 'What do you do for your skin?'" Brown says. "It dawned on me that there's so much information out there that people don't know what to do. They listen to their bestie or do whatever their grandma did, without realizing that we have different skin. What may work for you may not work for the other person, and we get frustrated."
Brown aims to educate consumers on different skin types and on what products and habits will benefit each through her beauty brand.
As a first step in this mission, Brown describes how she used her undergraduate degree in health education to launch an online informative guide: "I wanted to develop a platform where people can get viable, clinical, medical information online. I always give people four [recommendations] for their skin care routine – to have a good cleanser, a vitamin C serum, retinol and a good eye cream. These are the basics, beside sunscreen."
Brown released her recommended basics for skin care to customers at the end of January. She began with Perfect Skin Code's Lift + Tone Germanium Contouring Roller (available for $69), a massaging tool for one's face and neck that infuses the benefits of germanium.
"Facial massage helps your [products] to penetrate better, lifting the skin," Brown explains. "We exercise our bodies, but we don't tend to the muscles in our face. They can start to sag. The germanium stones add the benefits of massage with … an element that removes positive ions in the skin, [which] come from our phones, pollution and the sun, and settle in the skin. Germanium sweeps that away."
Then Brown recommends the Brighter Day Serum (available for $65), which comes packed full of vitamins C, B and E and ferulic acid to improve the appearance of dark spots and fine lines.
Next up on Brown's must-have list is the Perfecting Night Serum (available for $55), which addresses uneven skin tones and helps with mild acne through an effective delivery system of encapsulated retinol, ensuring those with sensitive skin can also reap the benefits.
Finally, the Bright Eyes eye cream (available for $35) features vitamin K, DCX and arnica in a powerful solution that address aging around the eyes by visibly minimizing puffiness and lightening dark areas.
Follow Brown on Facebook, Twitter and Instagram for skin care tips, like how sleep and diet can affect the skin, as well as information on Perfect Skin Code's newest releases.