Sheet masks, a Korean secret, have forever transformed the world of beauty. Seoul Mamas, a St. Louis-based company inspired by Korea, the country in which the sheet mask is manufactured, launched in November 2016 and was among the first to introduce this revolutionary product – now found in every pharmacy and beauty supply store – to the American public. Today, the innovative company has found its niche in producing private labels for the brand names you know and love, expanding beyond its sheet mask origins.
"Beauty is serious business in Korea," founder Geri Cope says. "I'm Korean. I was adopted. Three of my children are Korean adoptions. We found the people to be beautiful, and we wanted to bring that here. We want to create more beauty in this world because we believe that when people feel more beautiful, they do beautiful things."
The mission of Seoul Mamas is "to create beauty products that help people to take care of themselves like a treasured possession," she adds.
Beginning in retail, Seoul Mamas found extreme success when W Hotels, owned by Marriott International, reached out to partner with the K-beauty company. To match the trendy W Hotels chain, Seoul Mamas made the Bright 'n' Tight Masque, featuring vitamin C and peptide, "for when you literally can't even."
"We created sheet masks and sold them to about 20-plus W Hotels locations in the U.S.," Cope says. "Then we realized we would rather sell to large, established companies than to retail ourselves."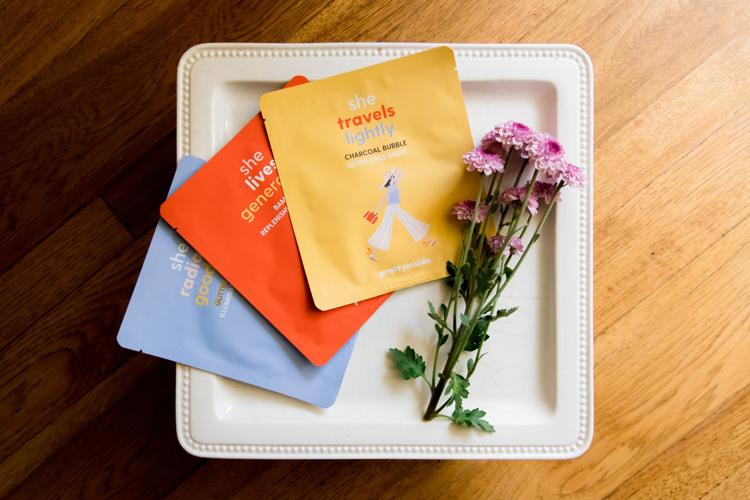 In changing the company's direction, Seoul Mamas soon partnered with Neiman Marcus, The Ritz-Carlton Hotel Company, Westin Hotels & Resorts, The Bride Box (a monthly subscription box for brides-to-be), and even aestheticians and dermatologists, landing the company's sheet masks in 100 spas across the U.S.
"We find out what our client wants to accomplish," Cope says. "We send that to our chemists – research and development – in Korea. They come up with formulas and recommendations, and we advise our clients on how to make something. People love the sheet masks because they're innovative and effective."
The Seoul Mamas Revitalizing Mask uses caviar extract, with antioxidants, to nourish the skin, along with apple and wild cherry to brighten while chamomile flower extract reduces the appearance of dark spots. These unique combinations and powerhouse ingredients keep the company ahead of the industry, even with its other skin care products such as cleansers, eye masks, toners and creams.
One of Seoul Mamas' biggest clients to date is the online retailer iHerb, a global health and wellness company that sells natural products. This fall, customers can expect to see PrettyInside, manufactured by Seoul Mamas, in Anthropologie stores across the U.S., with a variety of sheet masks including a charcoal bubble detox and glitter hydrogel. 
Seoul Mamas, seoulmamas.com
Be the first to know
Get local news delivered to your inbox!