As the first American model with Down syndrome to represent an international skin care line, metro area resident Grace Strobel is making history while making a name for herself. The St. Louis-based Missouri Historical Society is documenting her achievements by adding seven of Strobel's donated clothing items to its permanent collection.
"It was important to the Missouri Historical Society team to bring Grace's garments into our permanent collection for several reasons," says Adam MacPhàrlain, curator of clothing and textiles for MHS, in a press release. "First, because these garments share Grace's story – a local woman doing notable work both with her modeling career as well as public speaking.
"And second, when collecting around disability, we often default to stereotypical representations of life with a disability, such as collecting mobility devices or T-shirts promoting disability rights and recognition. These are important pieces to collect, but it's also important to show the diverse and active lives people with disabilities have. The clothing Grace donated demonstrates her career and her personal style and doesn't focus on Down syndrome as a negative."
Grace Strobel was born in Newport Beach, California, grew up in the metro area and now lives in Chesterfield with her parents. At 21 years of age, she jump-started her own modeling career when the portraits she posted on Facebook went viral, garnering more than 220,000 shares from around the world. Her mom, Linda Strobel, had set up the photo shoot with local photographer Trenna Travis after her daughter expressed interest in modeling. News outlets, beauty companies and apparel brands took notice of her potential.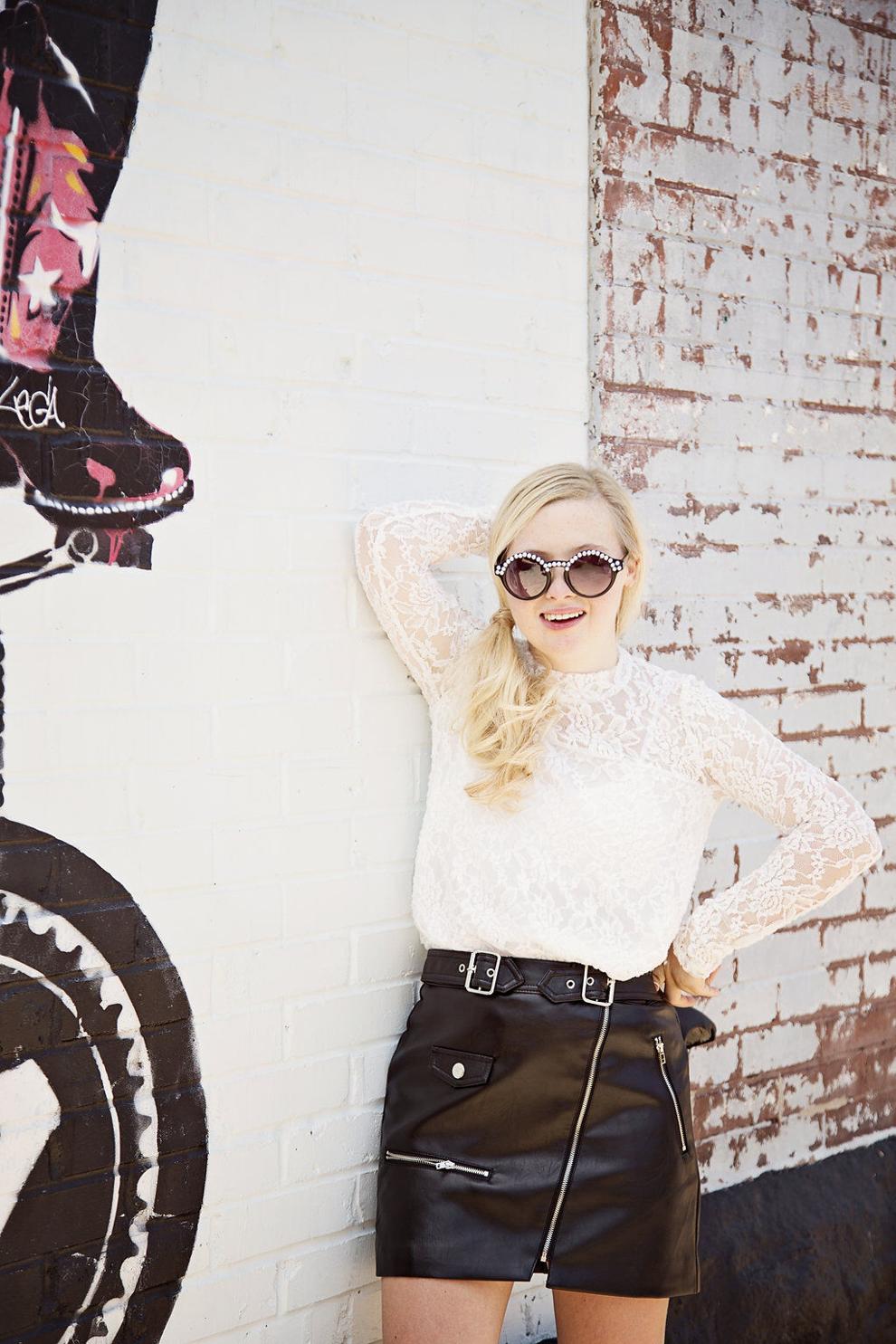 "I love modeling – I love to have people see my photos and start having a different perception of what it means to have a disability," Strobel says. "I feel strong and confident. Just because you have a disability – it doesn't mean you can't have a fulfilling life."
By the age of 23, Strobel had appeared on national TV programs and became part of Obagi's global SKINCLUSION campaign – an awareness initiative led by the California-based skin care company promoting products for all skin tones and types. Since partnering with Obagi in 2019, she's signed two contracts with the company.
"This partnership means the world to me, and I am so excited to be a SKINCLUSION Ambassador because I love what Obagi stands for: diversity, inclusion and beauty," Strobel expresses.
A T-shirt bearing the Obagi logo and SKINCLUSION campaign name is among the items Strobel donated to MHS. Other items of particular significance include The Grace Dress designed by Alivia – a brand she modeled for in 2020 – and a Blue Windsor dress with elegant, sheer long sleeves, which she wore during her appearance on "The Today Show" in 2019.
"I think the blue dress I wore on 'The Today Show' was pretty special," Strobel reflects. "After the show, my mom and I were walking around the streets of NYC, and people were stopping us to say, 'Hey! I just saw you on TV!' And then [they] asked to get their picture taken with me. Talk about feeling good!"
Now 25, Strobel continues to expand her modeling portfolio, make connections across the industry and share her inspiring story. Already this year, Strobel booked a photo shoot with beauty brand amika and attended a Fenty Beauty event in Los Angeles, where she met the cosmetic company's celebrity founder, Rihanna. In addition to partnering with Fenty Beauty as an influencer, Strobel represents apparel brands Veronica Beard and Alivia.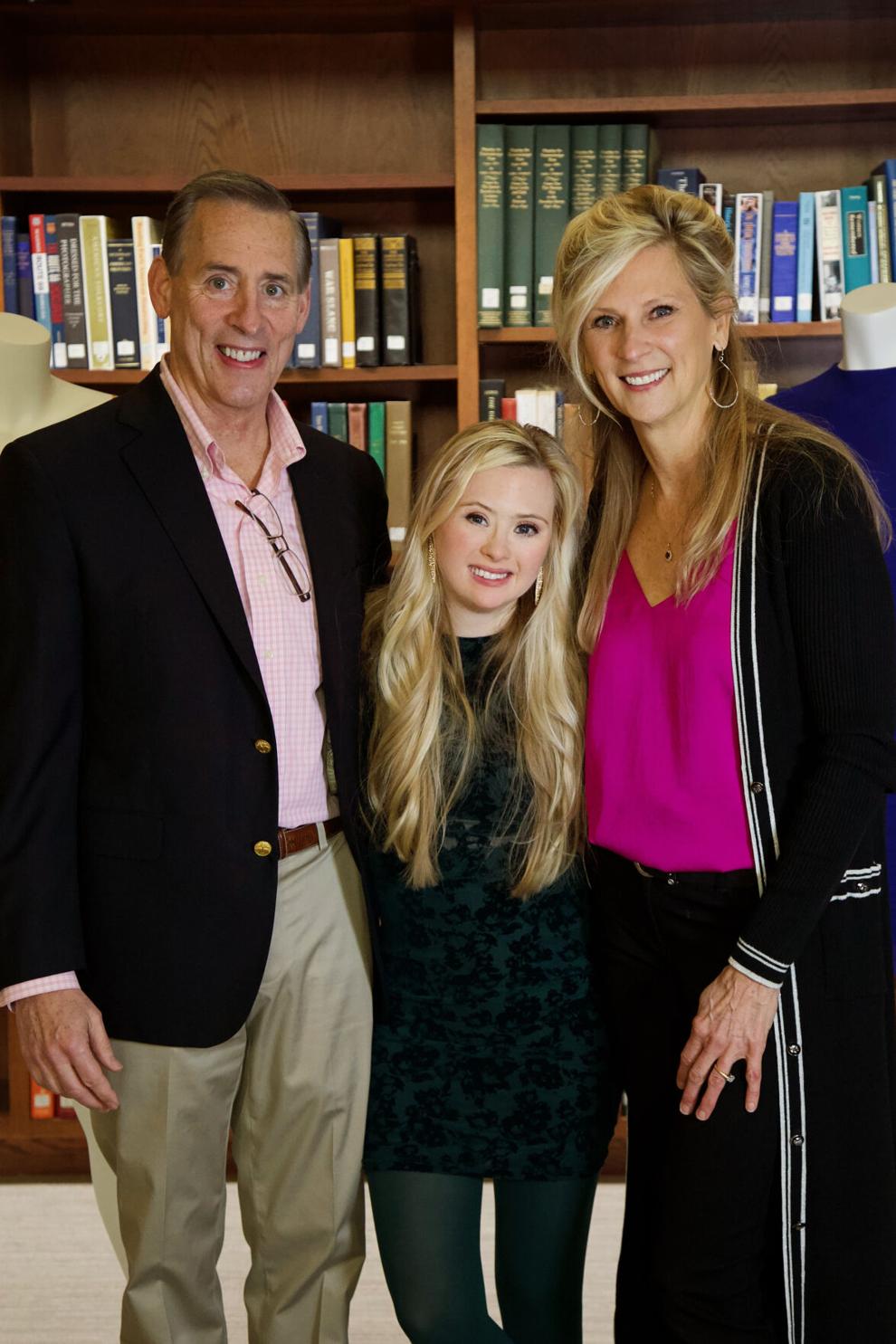 Locally, the Women of Achievement recognized Strobel last year for her volunteerism and youth outreach, which she began in 2017 after incidents of bullying in her own adolescence years. With her mom's support, she launched #TheGraceEffect, a kid-friendly presentation about overcoming obstacles and treating others with kindness and respect.
Within the next couple of months, MHS officials will make Strobel's clothes available to view in its online collection, where MHS digitally stores about 20,000 pieces of clothing and accessories dating from the late 18th century to the present. Strobel hopes those who come across her mementos will believe "that anything is possible," she says. "Never let anyone tell you what you can or cannot achieve. Push boundaries and live your life."
Missouri Historical Society, Library & Research Center, 225 S. Skinker Blvd., St. Louis, 314-746-4500, mohistory.org