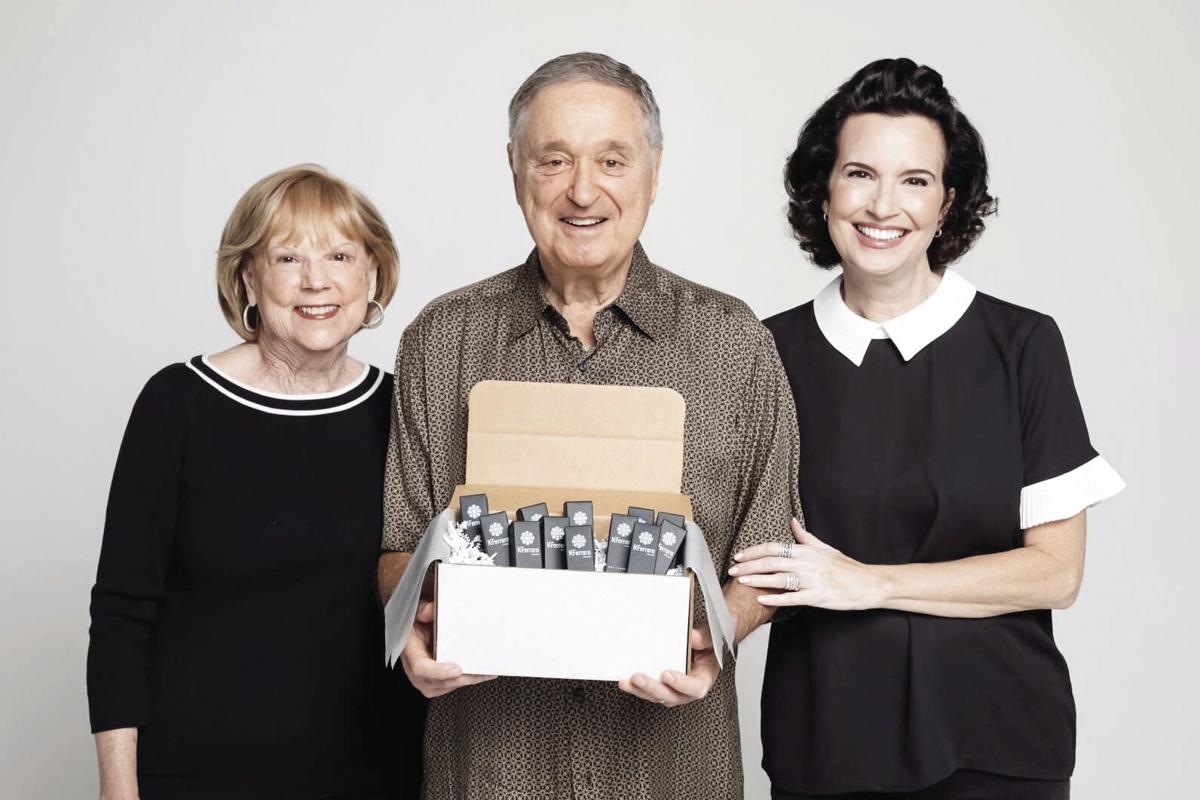 Since 2017, K.Ferrara Color has been dedicated to offering stunning shades of nail polish perfection with a long-lasting formula that's free from common chemicals. And now, K.Ferrara Color is expanding its offerings even further.
"We have been in business just a short four years, and we've come a long way," says Kathy Ferrara, founder of K.Ferrara Color. "We have 30 colors now, six colors for children, and we recently came out with an advanced hand-repair treatment that's a really luxurious hand cream. Even if you wash your hands throughout the day a couple of times, your hands will still feel moisturized."
In addition to the hand cream, K.Ferrara Color has released a tinted lip conditioner line delightfully dubbed the "I Am" collection.
"In the 'I Am' collection, we have Grateful, Joyful, Courageous and Powerful," Ferrara says. "I want to support women in stepping into those things. So when we post about it [on social media], we encourage women when you are putting on this lip conditioner to say to yourself, 'I am powerful, I am joyful.' It's just a little reminder throughout the day for those affirmations that I think remind us of who we are – who we truly are and where we come from."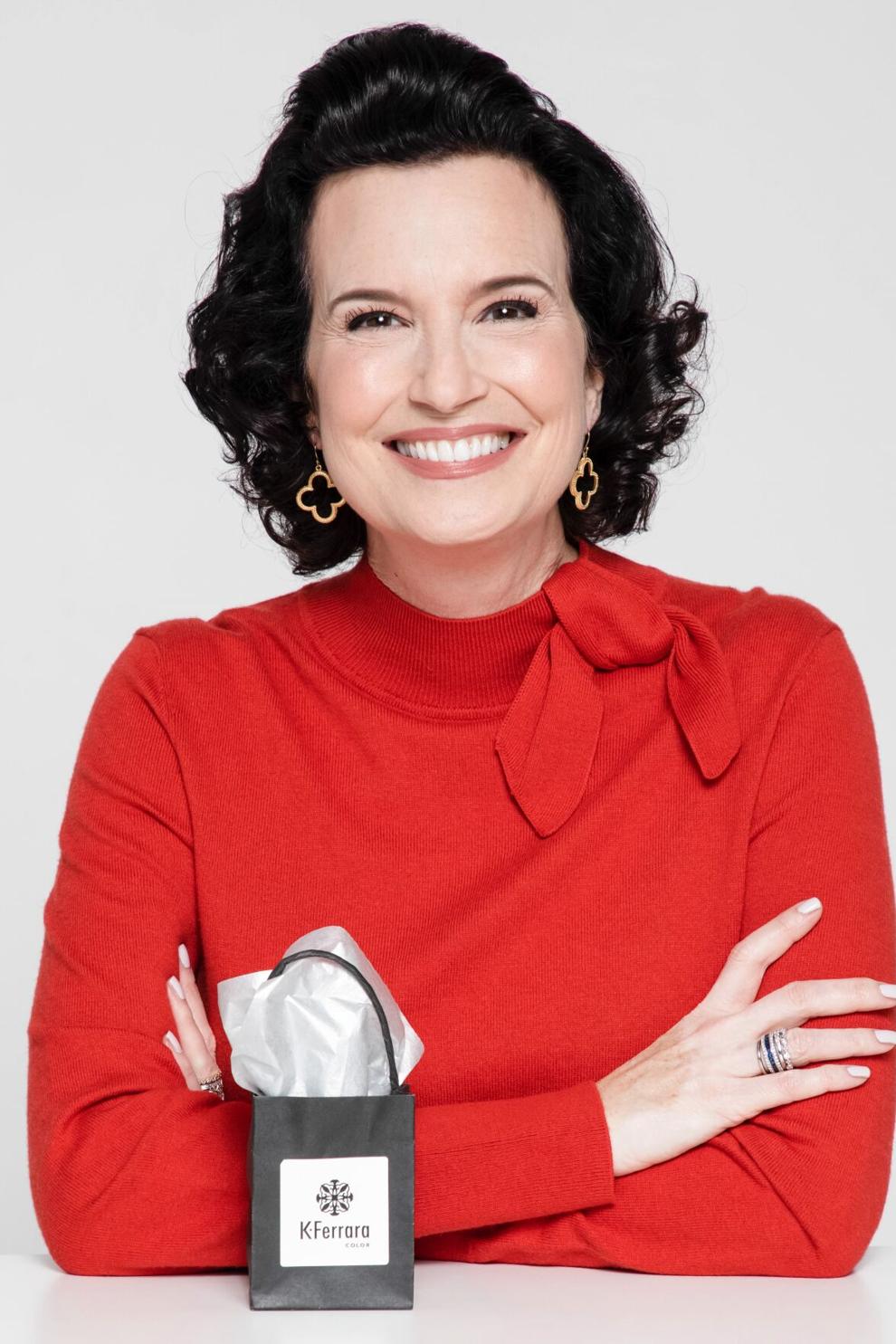 K.Ferrara Color's new products continue the company's goal of creating clean beauty products.
"Everything is very healthy and free of harmful ingredients," Ferrara says. "I think everybody right now is really starting to be educated on clean beauty products, and I think it's really started to be important to people. And the more educated you are, the better choices you're going to make."
That is something Ferrara learned firsthand before even beginning her business.
"I had been diagnosed with colon cancer," Ferrara says. "I started researching about chemicals – the chemicals that we put on our bodies and in our bodies and how that affects us. So when I decided to do this, I knew I needed to be different. I wanted to bring to market something that is not harmful to women."
Ferrara says she found a U.S. manufacturer that developed a 10-free formula, meaning the nail polishes are free from 10 of the most harmful chemicals commonly found in most other polish products.
"I didn't even realize just how toxic nail polish was until I started delving in and really learning about the product," Ferrara says. "[It's] not only the toxins that seep into your nail bed and around your skin, but also the fumes that are so bad to breathe in. So our products take away all of that. It's the safest choice for pregnant women. It's the safest choice for children. So it does no harm."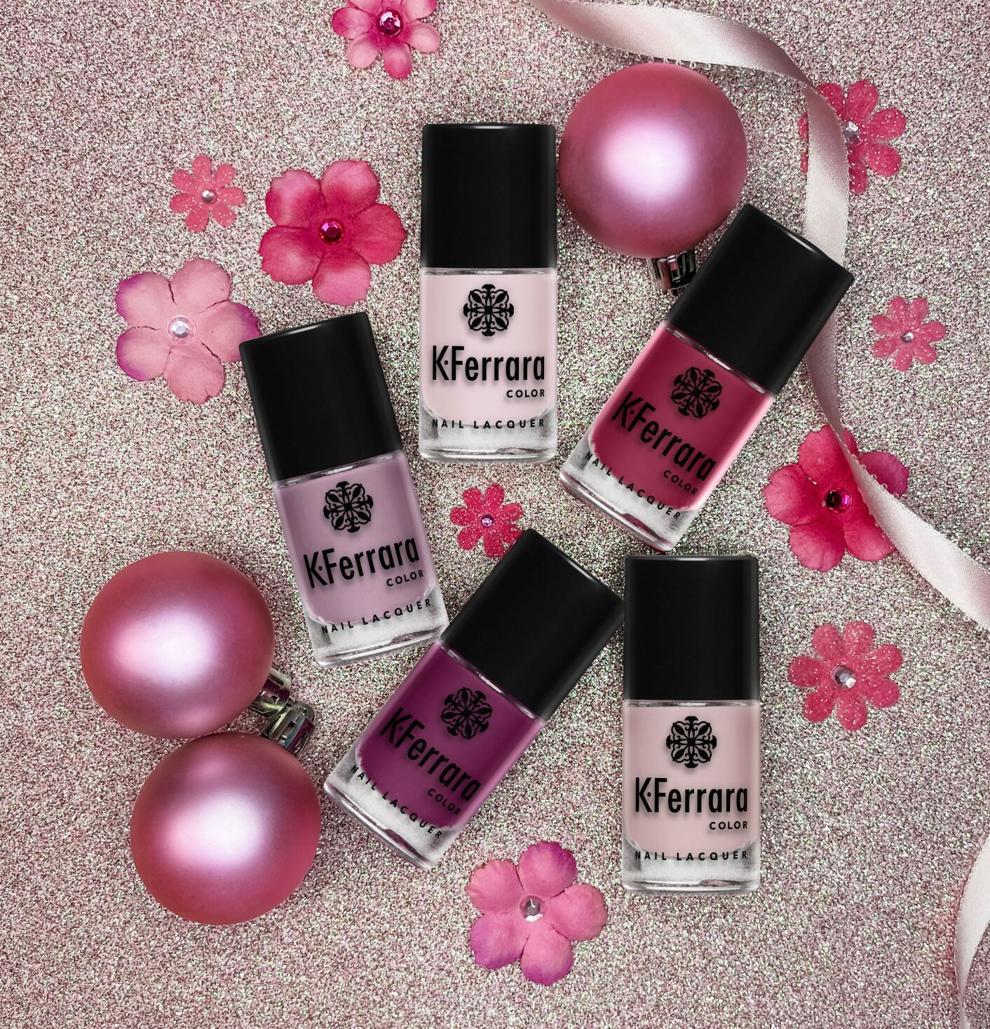 The chic, contemporary, confidence-inducing colors (all named after inspirational women in Ferrara's life) are another perk of the polishes, which are available locally at Clean Spa, Lusso, Honeycomb, Tints Polish and the K.Ferrara Color website.
"A fun thing about K.Ferrara Color is that it is a very family-oriented business," Ferrara says. "My mom and dad, who are retired, are my shipping department. I have the whole shipping department set up in their lower level. They have it set up on their phone, so when we get orders, their phones ding, and they go downstairs together. My dad does all the shipping labels, and my mom so lovingly packages up the product – and our packaging is really beautiful. You feel like you're getting a gift every time, even if you're just ordering something for yourself."
And speaking of presents, Ferrara recommends gifting Anna (which she describes as a true red), Ruth (a more jewel-toned red) and Sigrid (which she describes as the perfect holiday gold) this season.
"All my colors lean toward a more sophisticated kind of color palette," Ferrara says. "For Ladue News readers only, I am offering 15 percent off. Use code LADUE15 at check-out."
K.Ferrara Color, kferraracolor.com