Fashion forecasters could never have predicted medical masks being at the forefront of attention in 2020. However, brands across the U.S. and right here in the metro area have stepped up to produce medical masks that not only protect against the spread of COVID-19 but also allow individuals to showcase their signature style.
"I started making masks for my family and friends I knew that were essential workers," says Abbey Eilermann, the owner and jean-ius behind Daily Disco. "I shared on Instagram what I was doing, and there was an outpouring of requests from essential workers around St. Louis. With the recent recommendation from the CDC [Centers for Disease Control and Prevention] to wear masks in public, it's left a lot of people worried, since masks are hard to find."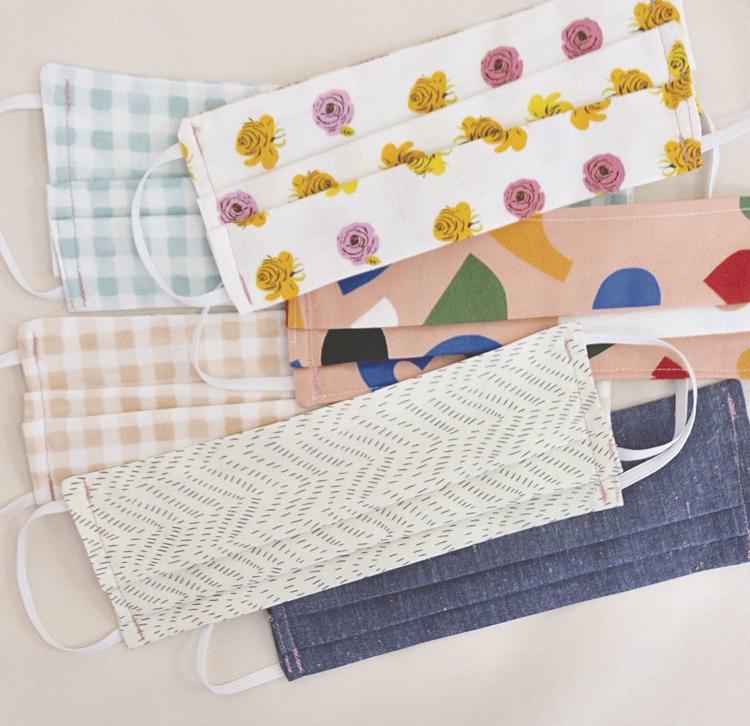 Since Eilermann started making masks from her personal fabric stash (hence the bright and bold patterns that define her brand), she has donated more than 150 masks to essential workers. And due to the volume of requests, she even started selling small batches via her website – with the first batch of 100 selling out in 6 short minutes.
"I'm grateful my skills can be used to help right now," Eilermann says. "This is a scary time for small business, so support small when you can! It's been really great seeing how all parts of the community are coming together to help!"
Blair Dobson, the owner behind the preppy perfection lifestyle brand Hello Dobson, similarly saw the call of supply shortage.
"The CDC stated for health care workers to use bandanas and scarves as protection, which is unacceptable given the position they're in," Dobson says. "We have the supplies and resources, so we thought it was a great win-win situation."
Hello Dobson has medical masks available in four signature Hello Dobson designs – pineapple, pagoda, cheetah and lobster prints – designed by Dobson herself.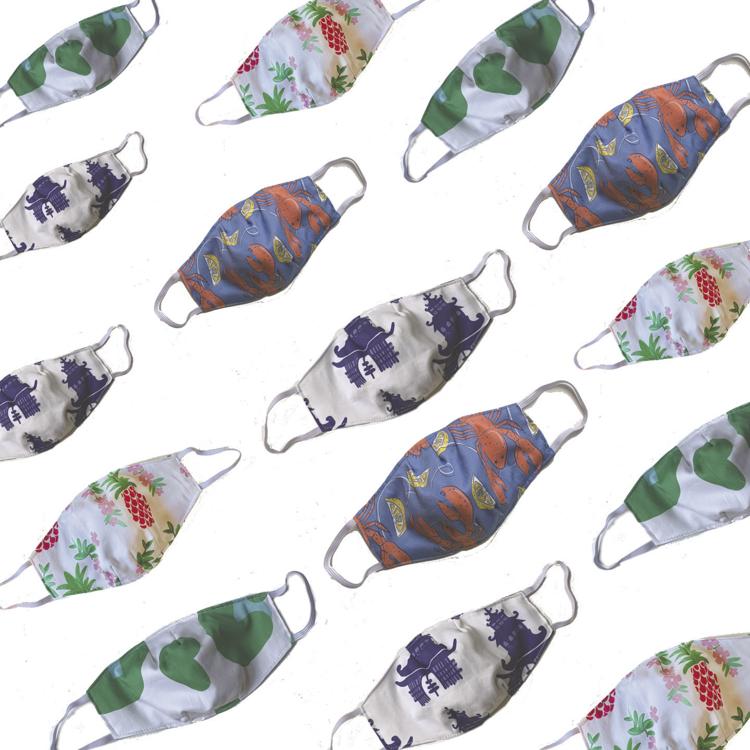 "It brings a little sunshine to a not-so-pleasant situation," says Dobson, who is also donating one mask per purchase to local hospitals in need.
"We are filling a large need while also keeping local manufacturers in business … ," Dobson says. "Most of our businesses' sewers are mothers who work from home. It also makes a great impact for my small business and helps us survive during this time."
Last, but certainly not least, Arch Apparel has also been producing black and gray T-shirt fabric masks with the popular STL circle logo that adorns its beloved clothing line.
An announcement via Arch Apparel's Facebook page on April 18 thanked the community for its support of shopping small, while proclaiming: "We've officially hit 40,000 face masks that are being distributed throughout the St. Louis community."
A portion of proceeds even goes to such efforts as Lunches for Clinicians-St. Louis and The Gateway Resilience Fund.
Outside of medical masks, bandanas have also gained traction at Webster Groves' Civil Alchemy, which carries hand block-printed bandanas in nine colors, and at Hemlock Goods.
"I hate that people are having to turn to a designer good, something that is not supercheap, but since there aren't enough N95 masks and because people have to go to the grocery store and get out, I am glad I can provide people with a little self-expression," says Beth Snyder, the owner behind the beautiful bandana shop, Hemlock Goods. "Maybe there is a little bit of joy that comes with being able to have something pretty that you like the pattern of."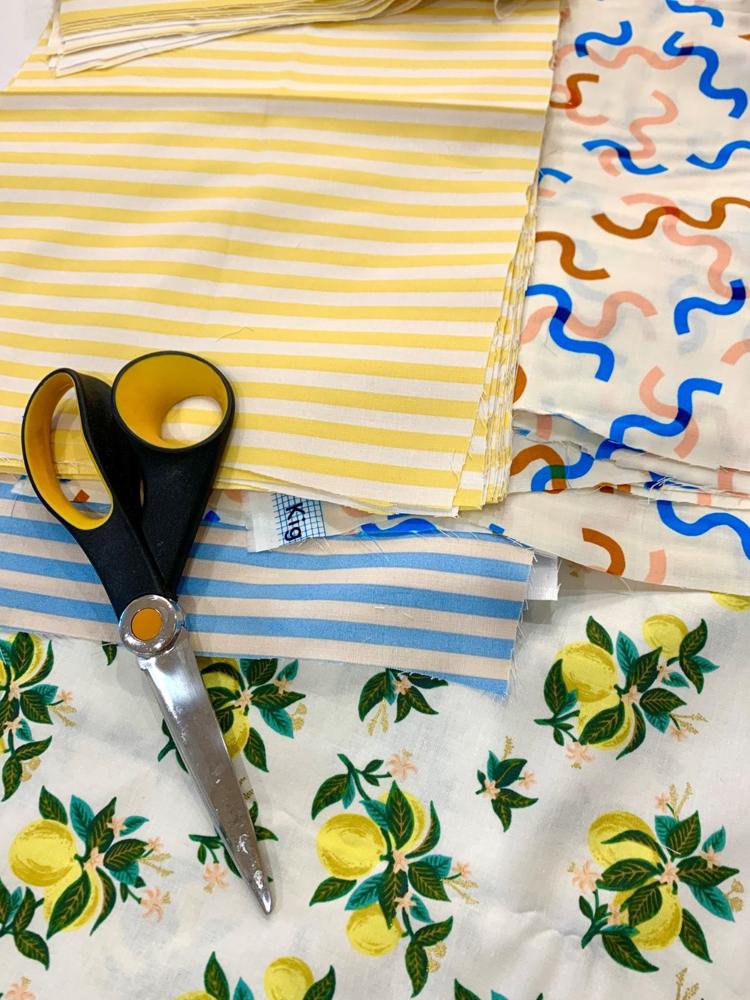 Regardless of the way you protect yourself against COVID-19, there is no masking the message shared by all these small-business owners: shop small.
"This is the time to support local," says Civil Alchemy owner Ian Van Dam. "Take care of your neighbors. Take care of the people who are special and make St. Louis a special and unique place to live – and that's not just us, but every local independent retailer."
Daily Disco, dailydisco.com; Hello Dobson, hellodobson.com; Arch Apparel, archapparel.com; Civil Alchemy, civilalchemy.com; Hemlock Goods, hemlockgoods.com
Be the first to know
Get local news delivered to your inbox!