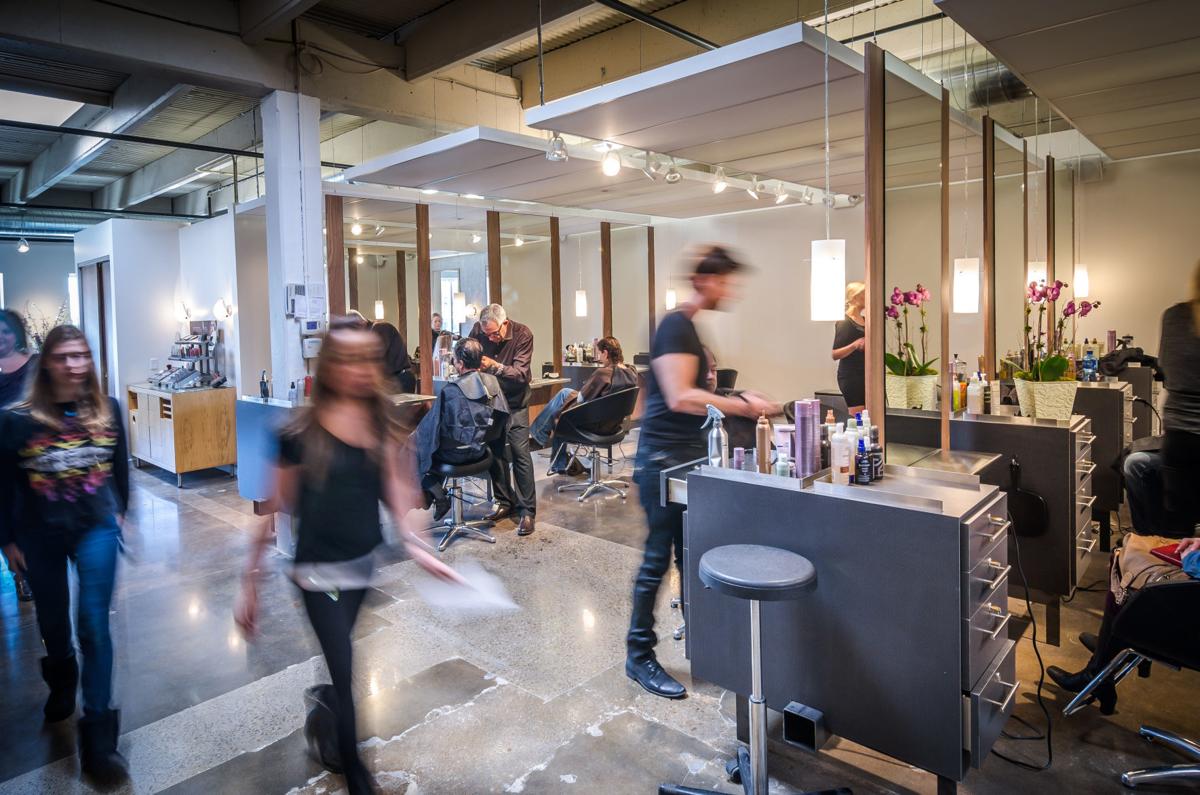 The passage of time while under stay-at-home orders has shown itself in an unflattering way for some. Long, shaggy hairstyles and roots revealing a different hair color have emerged, inspiring some amateur hairdressers to take matters into their own hands.
Metro area cosmetologists are equally as anxious to get back into their salons as their clients are to fix their personal style quandaries. Businesses in St. Louis city and county will begin reopening on May 18, but St. Louis Mayor Lyda Krewson has said businesses such as salons that are unable to operate with required social distancing and face mask precautions should remain closed, according to a St. Louis Public Radio report.
While salons are closed over public health concerns, stylists have taken to social media to host giveaways and share expert tips for hair maintenance. For example, Studio Branca's Reese Bond has posted numerous how-to videos, including tutorials for elegant braids and wavy "mermaid hair," on her account (@studiobranca_reese). Studio Branca, which has locations in Chesterfield Valley and Creve Coeur, has been cleared to reopen on May 18 and is booking appointments now, according to social media posts.
Dominic Michael Salon, which has locations in Ladue and Chesterfield, has been active on social media in an effort to keep clients informed and engaged, as well.
"We are so eager to get back to work and do what we love to do," salon owner Dominic Bertani says. "It's a very enjoyable way to make a living. We're social people; it's a social industry."
The salon has been offering no-contact pickup of beauty products and is posting about the social distancing measures in action on its Instagram (@dominicmichaelsalon) and Facebook (facebook.com/dominicmichaelsalon) accounts. Bertani talked with Ladue News and answered a few questions about at-home hair care, the salon's Quarantine Roots contest and ways to support your favorite technician during the pandemic.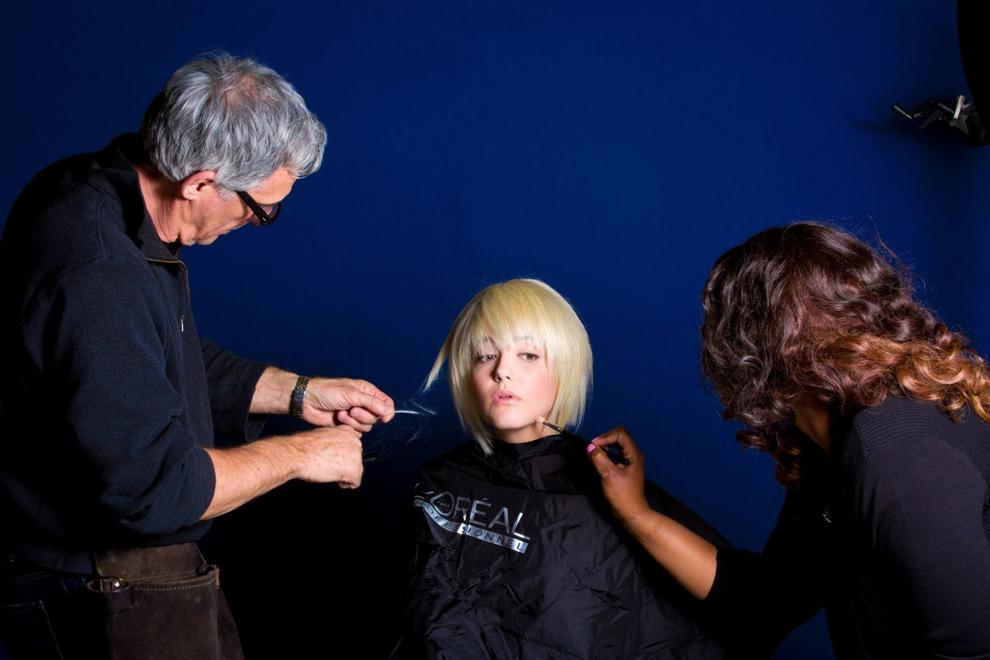 The following Q&A has been minimally edited for clarity and brevity.
What advice would you give those who are desperate for a haircut or a new hairstyle?
Wait for us. We'll have a lot of material to work with. The new length may provide an opportunity for a style change, or we'll dial you back to your original, previrus length. It'll be your choice once we reopen.
Are there any touch-ups that can be done safely at home?
We have been selling root touch-up spray. It's temporary, but it's a problem-solver. It covers the new growth pretty well, and clients report to us that it's a very satisfying temporary remedy.
I recommend that clients stay away from doing box [dye kits] at home because hair color is tricky business. It sometimes works, and many times it does not. There's a risk to it. Clients that regularly visit salons will probably be disappointed in the results of box color. In salons, we have formulations that are tailored to your specific hair and your expectations, and a box doesn't do that.
What hair products do you recommend for salon-level hair care at home?
We recommend that people continue to use their professional hair care [products] – their shampoos and conditioners. You want the integrity of your hair to be maintained. That's why we've had curbside retail opportunities for clients to stock up during shutdown. With regard to hair color, a great aid at this time is the root touch-up spray. We offer them in a variety of shades.
Tell us about your Quarantine Roots contest.
The contest was an idea that I had that was twofold. First, the obvious: We knew clients were suffering the effects of new growth, and almost no one was happy about that, so I thought maybe we can have some fun during this period of time by having a contest and people showing us their roots. The recipient in each salon [who have already been selected] will receive three months of free color services as a reward for their participation in our fun contest. Secondarily, I wanted to try and stay engaged with clients on some level during this period because we miss them.
What are a few ways people can support their favorite style technicians while the stay-at-home order continues?
You could buy a gift certificate and give it to a friend who you think would love to become a client of our beauty salon by your recommendation. That helps us grow our clientele and broaden our base. It helps every staff member here have job security. When your salon reopens, purchase an additional service, perhaps one you've never had, to help make sure his or her book is at capacity – that they're as productive as they can possibly be.