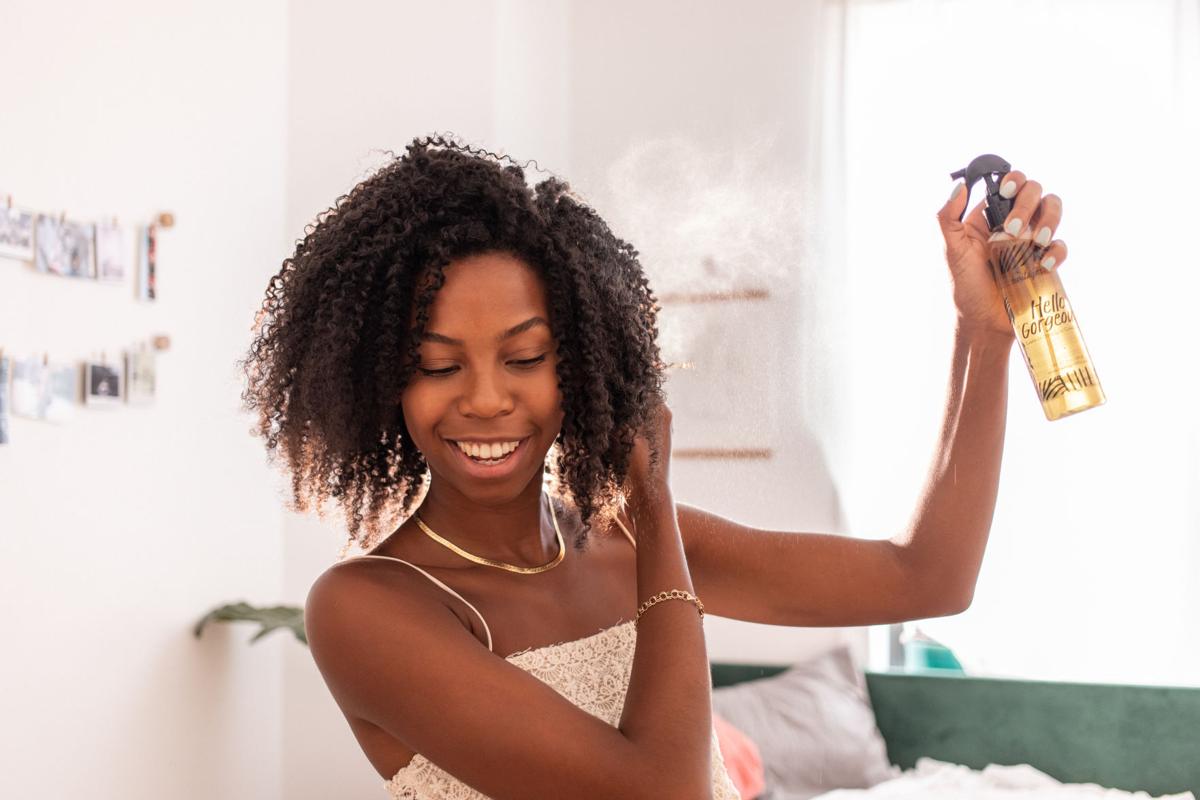 Living in a homeless shelter or transitional housing means having few options for personal care products – especially if you're a Black woman, says Heritage1933 founder Latoya Thompson. The St. Louis entrepreneur speaks from experience.
As a child, she lived in shelters and realized that the donated bottles of shampoo aren't one-size-fits-all. As a college-educated adult, she formed her beauty company to address this lack of resources and offer a confidence boost to women in shelters.
"If we don't feel like our hair is done correctly, we won't go out into the public," Thompson says. "We don't feel beautiful enough to want to go out and attempt the [job] interview. These are maybe small barriers to others but very large barriers to an African American woman."
In her initial research, Thompson found that Black women want products that effectively moisturize their unique hair and skin. She acknowledges a positive shift taking place in some larger beauty companies, where diverse personal care products are becoming more mainstream. But she strives to be especially intentional as an African American woman making products for African American women.
"Being intentional right now is so critical for Black entrepreneurship," she adds.
For every product Heritage1933 sells, a hair care product is donated to a shelter or nonprofit serving women and children. At least 3,000 products have been sold and matched in donations since Heritage1933 was founded in 2015, Thompson says. Up until this year, donations were made quarterly, but the pandemic has forced her team to reconfigure their process.
Inspiration for Heritage1933 came from a variety of sources, including Thompson's grandmother, who was born in 1933. Thompson has a bachelor's degree in fashion merchandising from Clayton's Fontbonne University but studied social work before switching majors.
"I knew I wanted to create something that's able to help others, and it doesn't necessarily have to be in a nonprofit form," she explains.
Through Heritage1933, Thompson has partnered with local nonprofits such as Gateway180. Kathy Connors, executive director of Gateway180, says Thompson has visited the shelter to share her story with clients there and donate Heritage1933 products.
"She also focused on the point that women experiencing homelessness should have the opportunity to look and feel their best … to maintain their dignity," Connors states in an email.
Thompson has set out to challenge the "narrow perception of beauty" that favors thin, white or light-skinned people. In five years of business, Thompson says this stereotypical image of beauty has hardly changed.
"I think this perception of beauty doesn't really identify with the Black community," Thompson says. "In general, [I want] to celebrate beauty as a Black woman."
Heritage1933 particularly embraces natural beauty and natural, nontoxic ingredients in its products, according to its website.
Etinosa Ogbevoen, a community coordinator and lifestyle influencer in Austin, Texas, says she'd been looking for natural hair clip-in extensions when she discovered Heritage1933 on Instagram. She then bought its Fro Kinks Clip-Ins and O.M.G. Seal & Moisturizing Oil.
"I would highly recommend the products that I've used," Ogbevoen states in an email. "The oil is the perfect combination of a lot of nutrients that your hair needs to stay moisturized and hydrated. It smells wonderful and doesn't weigh down my hair, which is a big win for me."
Clip-in extensions and this multifunctional face and hair oil have become customer favorites, Thompson says. In Ogbevoen's experience, affordable natural hair clip-ins are hard to come by.
"The Fro Kinks Clip-Ins are honestly my favorite," she raves. "The hair quality is amazing, and it allows me to achieve hair styles that work best with natural hair textures."
Ogbevoen's appreciation for the brand goes beyond the products. She says the company's charitable contributions and "the tribe mentality" first drew her to Heritage1933.
"As an influencer, I try to bring people together with my content, and the company aligns very well with what I believe in," she says. "I'm all about businesses finding a way to provide a service to the world but not forgetting about where they came from. It's a small brand that is consistently doing big things."
Heritage1933's products are currently sold through its online store and in the metro area at Union Studio, Blissoma and The Spotted Pig. Thompson says she hopes to expand her small business through wholesale opportunities and will "continue to provide quality beauty products that shed light on melanin skin celebrating beauty."
Heritage1933, P.O. Box 410403, St. Louis, 1-877-310-1199, heritage1933.com
Be the first to know
Get local news delivered to your inbox!