Don't dillydally – Daffodilly, an Affton-based online boutique, is adorning kids with cute, contemporary clothes that are a must for modern-day parents.
"It's contemporary, stylish clothing for babies and toddlers," says Rachel Rosser, who co-owns Daffodilly with her husband, Brian. "We also have accessories and gifts, as well: books, teethers, all sorts of little items that could go with a onesie or sleeper – but for more modern tastes."
It's something the couple felt the market was missing.
"My husband and I met working in retail at a local store, we ended up getting pregnant, and then we kind of realized the gap in the St. Louis market for the kind of style that we were looking for to dress our baby in," Rosser says. "There's a lot of cutesy clothes out there, but we are more about the modern, stylish baby/mom who wants to dress her baby in that way. We looked around in St. Louis, and it seemed like too many options for that were not exactly what we were looking for. And we just decided to kind of go for it."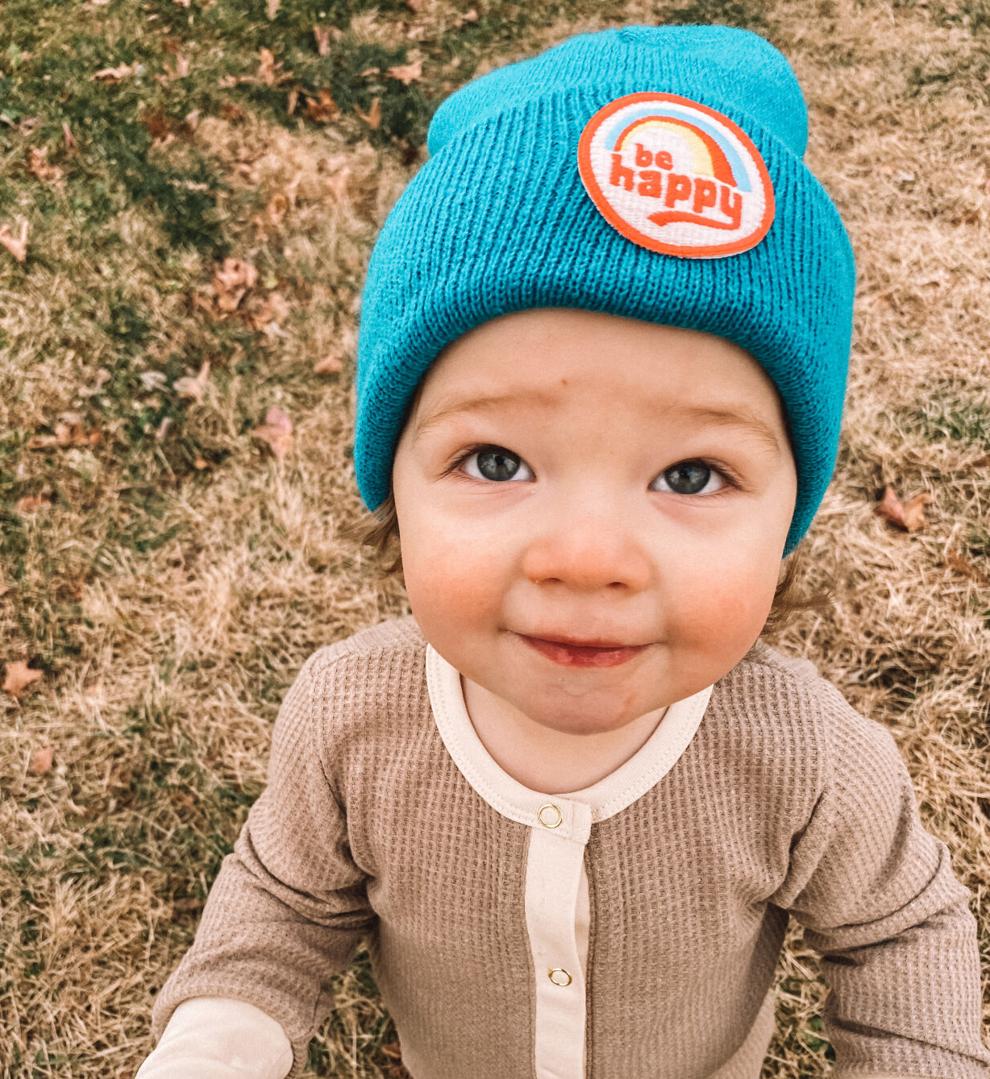 Thus, last September, Daffodilly was born. The brand has since bloomed thanks to the Rossers' participation in pop-ups.
"When you're online, it's hard to get the name out because you don't have foot traffic like you would in Kirkwood or Webster," Rosser says. "We did pop-ups pretty much anywhere we could attend, and they were all really great. People would come up and be like, 'Oh, these are the cutest baby clothes I've ever seen.'"
That reaction was the goal for Rosser.
"When you're a new mom, you receive so many clothes that you may not necessarily be excited about," Rosser says. "You're happy to have something that your baby can get dirty that you don't necessarily care about, but I think a lot of our clothes are pieces that are really special, really cute, really Instagram-worthy clothes that young people want to put their baby in and that are very compliment-worthy."
Daffodilly clothes range from one-pieces (onesies, footie pajamas and rompers) to jogger bottoms, cute patterned sweat sets and tops – which range from graphic tees to hoodies to garter-stitch cardigans – in sizes from baby up to 5T.
"I see babies dressed in, you know, khakis or little bow ties and things  like that, but we are definitely more about comfort," Rosser says. "We love sweatsuits. We love sleepers. We love the bubble-butt sweatshirt rompers that are just oversized and cute. We are definitely about comfort."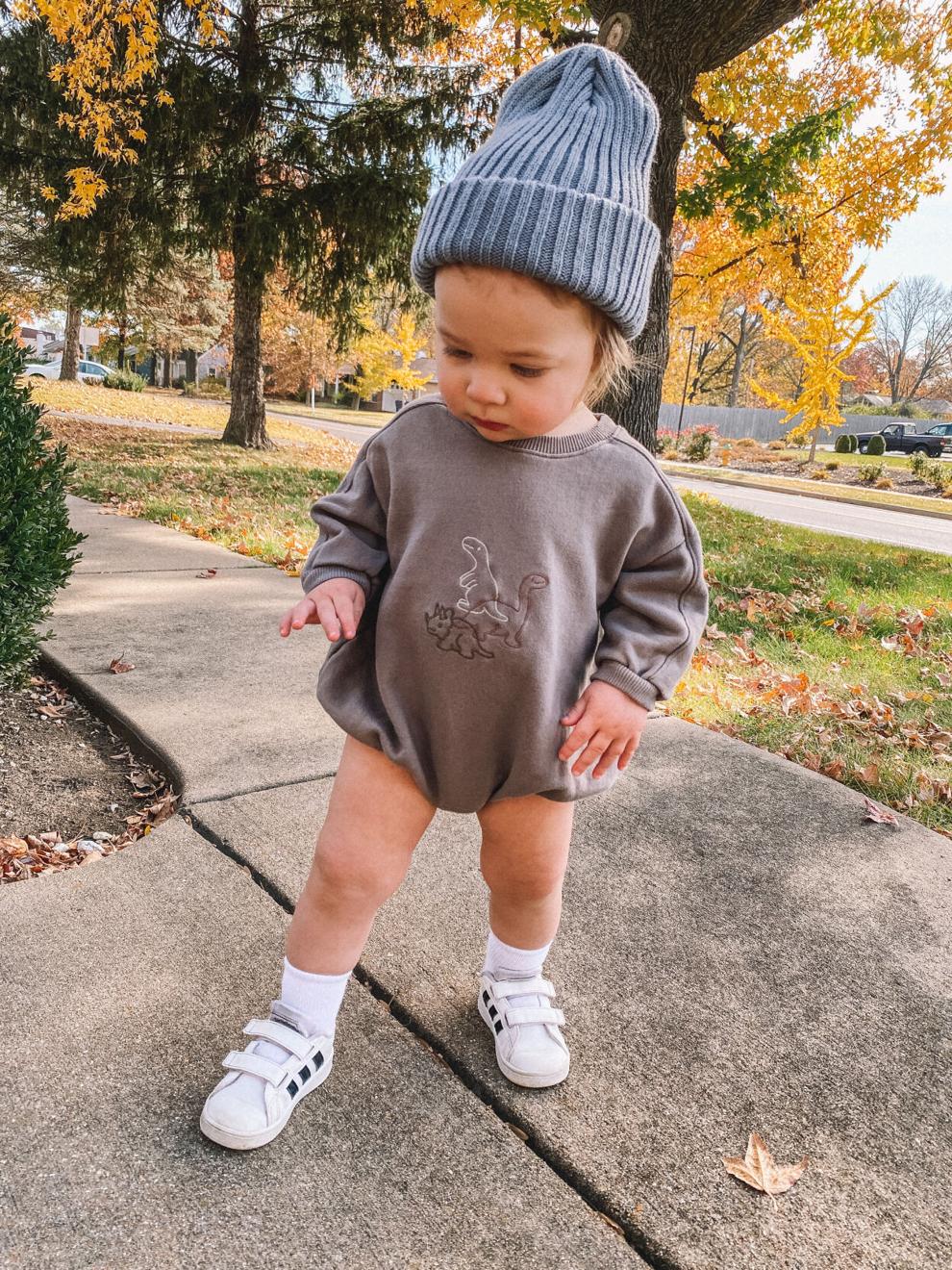 That comfort is complemented by quality.
"If I ever feel like something isn't up to standards, I just return it because after my husband and I both worked in retail, we just know that things will come back to bite you if it's not good quality for people," Rosser says. "You get what you pay for; that's definitely what I think to a certain extent."
In addition to clothes, Daffodilly carries accessories such as beanies, bows, bucket hats, socks and silicone bibs, as well as extras like books, blankets and a bunny 'lovey.'
Daffodilly adds new items weekly and offers local delivery, porch pick-up and shipping.
"For the local delivery, I have delivered something to somebody's house within, like, one hour, but it really depends on when you get me," Rosser says. "But it's technically one to four business days on the local delivery."
Rosser says her hope is just to keep hustling and broadening the business.
"We hope to keep widening our stock, and a lot of people have wanted us to have a store," Rosser says. "We have a lot of interest and support, so I think a store would do really well, but it's a scary move. We will just see what happens."
Daffodilly, shopdaffodilly.com