To Melissa Hampton, gold melting over another material mimics lava flowing from an erupted volcano. Her brilliant adornments, available to shop at Ascendant Jewelry Studio, capture an archaic aesthetic through modern and organic designs that make for wearable art.
Hampton's jewelry shop first opened in 2019. The optimism she carried as a new small-business owner faced an extraordinary challenge in 2020, with the arrival of a pandemic that altered everyday life.
"I have two collections I am currently working on," Hampton shares. "The collection called Primordia is my vision of the early planet. Meteors crashing, volcanoes erupting, lava rock beaches, lava flows, dark new oceans. The geological creation story of the planet."
In the Genesis line, Hampton uses one of her favorite techniques, which involves flowing gold onto the surface of sterling silver and then oxidizing the silver for a high level of contrast.
"To me, I'm thinking about the first beam of light shooting across the darkness – the genesis of it all," she says. "That's more [in line with] exploring a spiritual level of creation."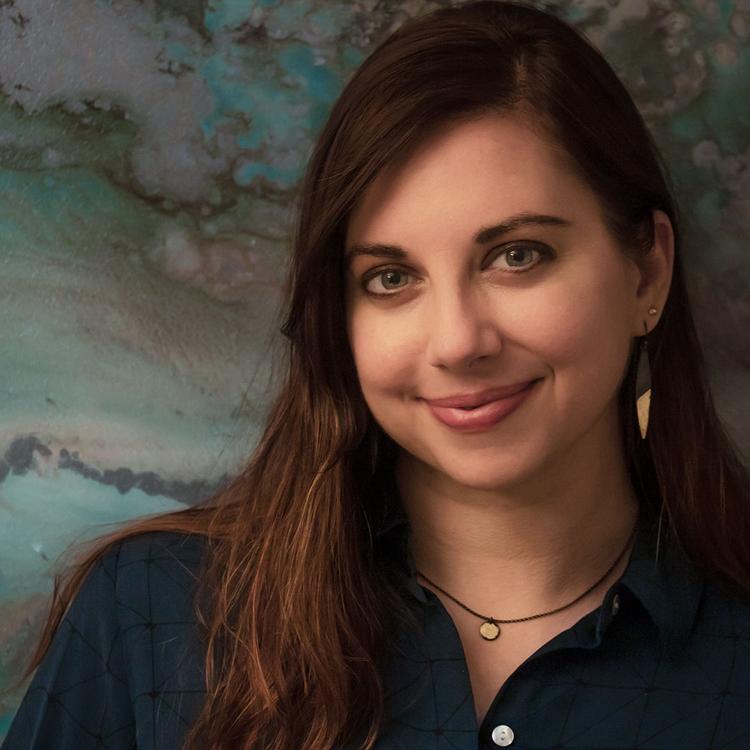 Describing herself as a tactile person, Hampton appreciates the physicality of her work, which enables her to draw further inspiration from the very materials that she manipulates.
"I haven't met a metal that I didn't like," she confesses. "It's fun to work with a variety. I love working with yellow gold. It has such warmth and beauty to it. I work primarily with sterling silver [because] it's such a versatile material. I love to keep it bright and shiny, and also to oxidize it so that it looks like this gun metal gray."
Hampton's pieces come in every variation of gold: yellow, rose and white. She also incorporates brass in her collections to offer a few pieces at a more reasonable price-point.
"I strive to bring handmade to everyone," she says. "I love to work with brass because you can get a gold look [and] do different things with it. You can texture it in different ways. It takes heat differently. Each metal has its own characteristics."
Metalsmithing, in a way, says Hampton, is a family affair – and her devotion to the craft started at an early age, influenced by someone she never even met.
"My grandmother on my mother's side, Betty Schmidt, passed away before I was born," she says. "She had left my mother with all of her jewelry, including vintage costume jewelry, and I was always sneaking into my mother's jewelry box. I had such a reverence for her jewelry. That was the spark that initiated my love for jewelry."
Hampton decided to pursue metalsmithing academically at Southern Illinois University Edwardsville, home to a nationally recognized sculpture program. Paulette Myers had a storied career as head of the department, during which time she developed new metalsmithing techniques.
"I decided I wanted to go study with this person," Hampton reflects. "Before I even had a chance, I met her son in a figure-drawing class. We ended up married and have been together for over 10 years now. She has influenced my life in many ways, the first of which is in metalsmithing with her amazing work. She is an inspirational, wonderful person."
Looking ahead to what 2021 might bring, Hampton reflects on the good fortune her young business has experienced amid a pandemic.
"One thing that's stuck out to me is how amazing the community is and how much they want to support small, local businesses," she says. "It means a lot, and I look forward to growing in this community."
Ascendant Jewelry Studio, ascendantjewelry.com