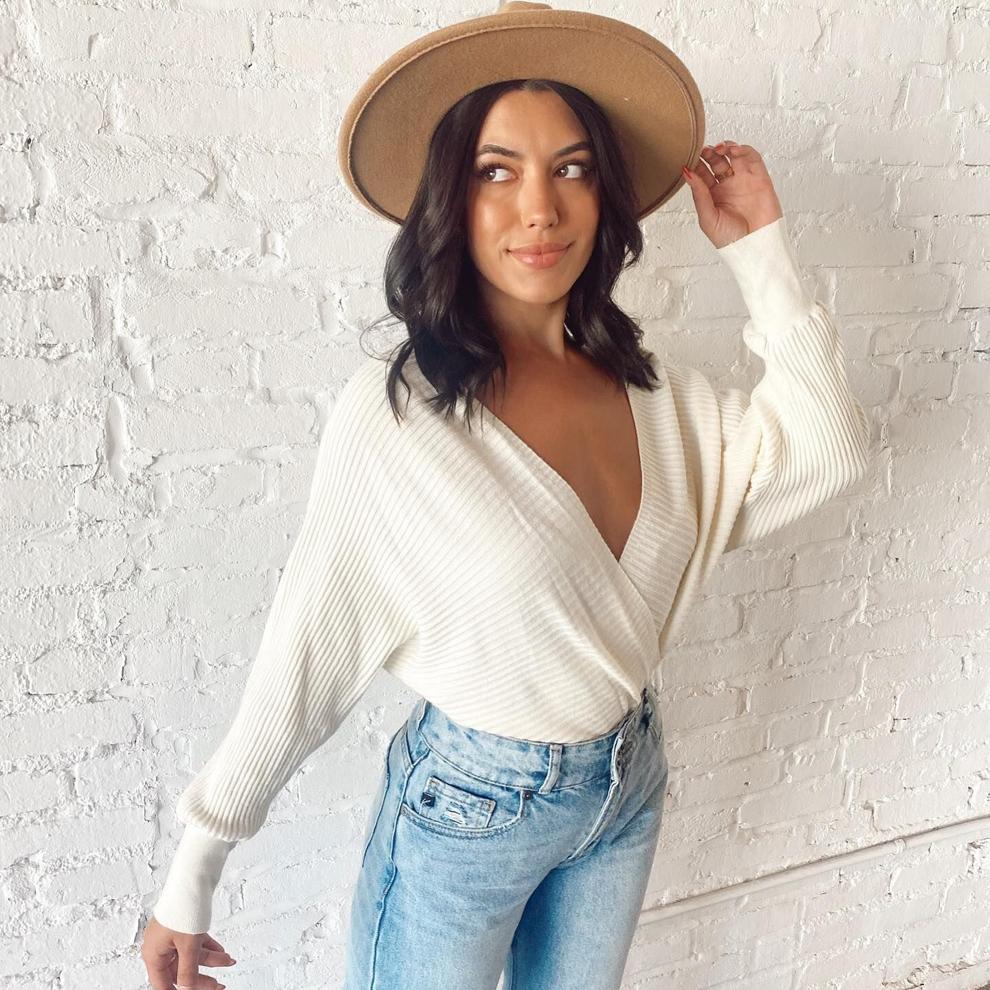 Using $500 of babysitting money, Taylor Lehde started her online endeavor Hazel & Poppy Boutique just two weeks before the COVID-19 pandemic shut down retailers, restaurants and more in March 2020. Even based online, Lehde had cause to throw in the towel after this hurdle; this was actually the second iteration of Hazel & Poppy, the first of which lasted only six months after she found out she was pregnant in 2017 at age 22.
In only a year and half, however, Lehde has made Hazel & Poppy 2.0 a go-to shop for fashion-forward metro area residents through a mix of savvy social media marketing, frequent new arrival teases and drops, and partnerships and collaborations with local influencers, as well as selling widely appealing staples and basics in neutral tones and comfortable fits.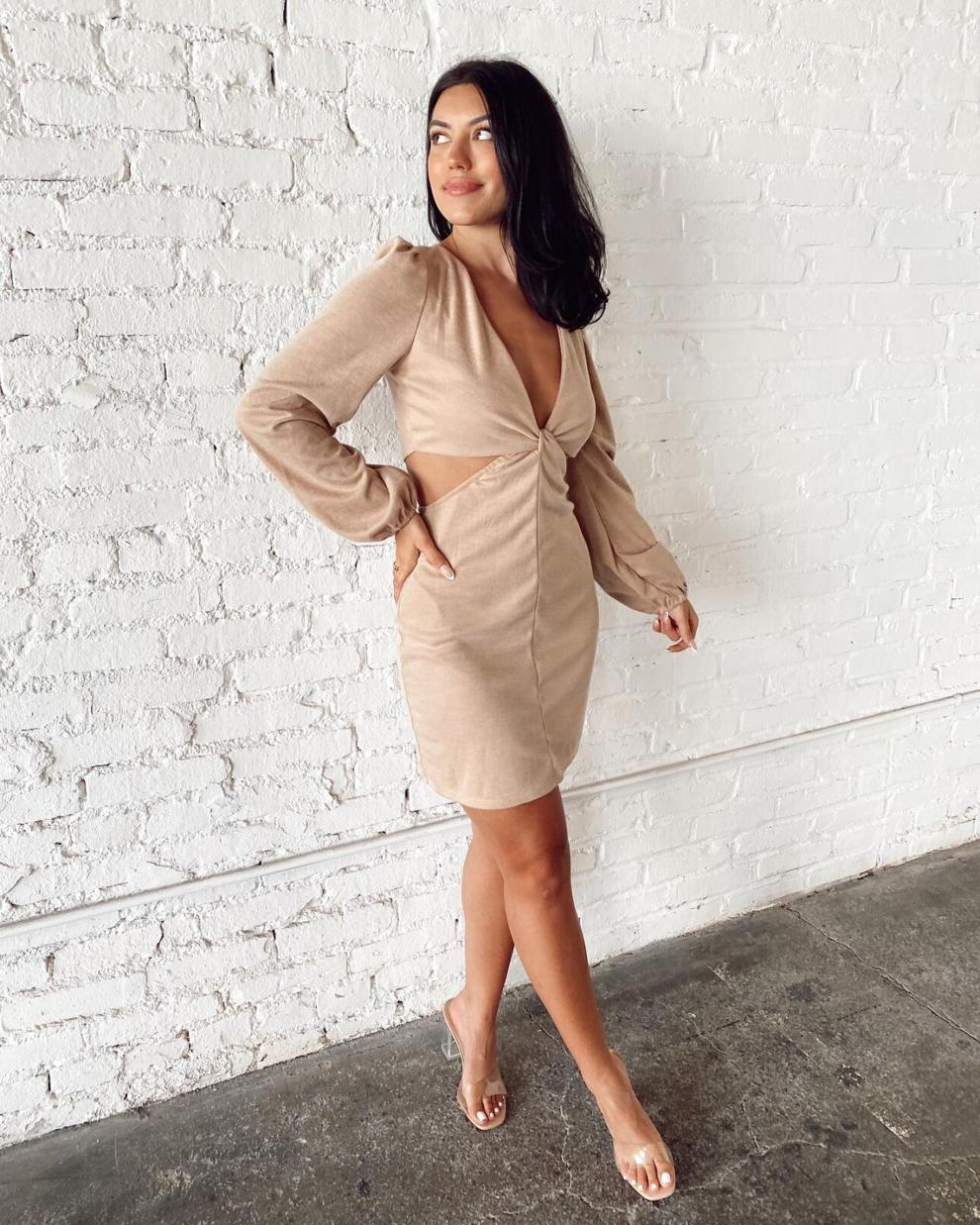 How would you describe the Hazel & Poppy brand and style of offerings?
I'm a mom. I'm practical; things are real; we aim for comfortable. I'm hesitant to describe Hazel & Poppy as a trendy boutique because even though we are, we're so much more. We focus heavily on neutrals, and most of our pieces aren't for one occasion – you can style them many ways and keep pulling them out of your closet for day, night, beach, office, drinks, shopping. We lean toward staples over statement pieces. I say it is 'wearable trendy' – items that an everyday person will actually wear, look great in and feel great in.
What are a few of your bestsellers?
Our seamless basics are impossible to keep in stock. Bodysuits, crop tops, biker shorts, leggings and more – everyone loves them. They have amazing stretch and are super comfortable. And any time we restock pretty much any of our flannels, including our linen flannels in the early fall, they're right back out the door in seconds. They're so versatile and can be worn so many ways.
What are some trendy styles you're seeing this fall?
Collars on anything – bodysuits, dresses, blouses – they are in in a big way. I think it's because they can so easily be dressed up or down or even worn in a professional setting, and they're so flattering on everyone. And of course, shackets [shirt jackets] were huge last year and aren't going anywhere this fall. Leather is going to be even bigger this year – pants, skirts, tops, shackets – and split denim is another popular item with our customers. Blazers are taking off; a lot of two-toned and monochromatic pieces are also having a moment.
I'm so glad you didn't say low-rise jeans.
I refuse. Nope. I'm a mom; that's not happening. I've carried two children, and I'm never wearing those again. You won't see those from me.
Do you have an early memory of falling in love with fashion or retail?
I started my first business when I was 9 or so: I sold flip-flops made with these tied fabric pieces … They were so ugly. They looked like mops on your feet. But it was a thing then! I sold them to all the neighborhood kids and the moms – everyone had these flip-flops.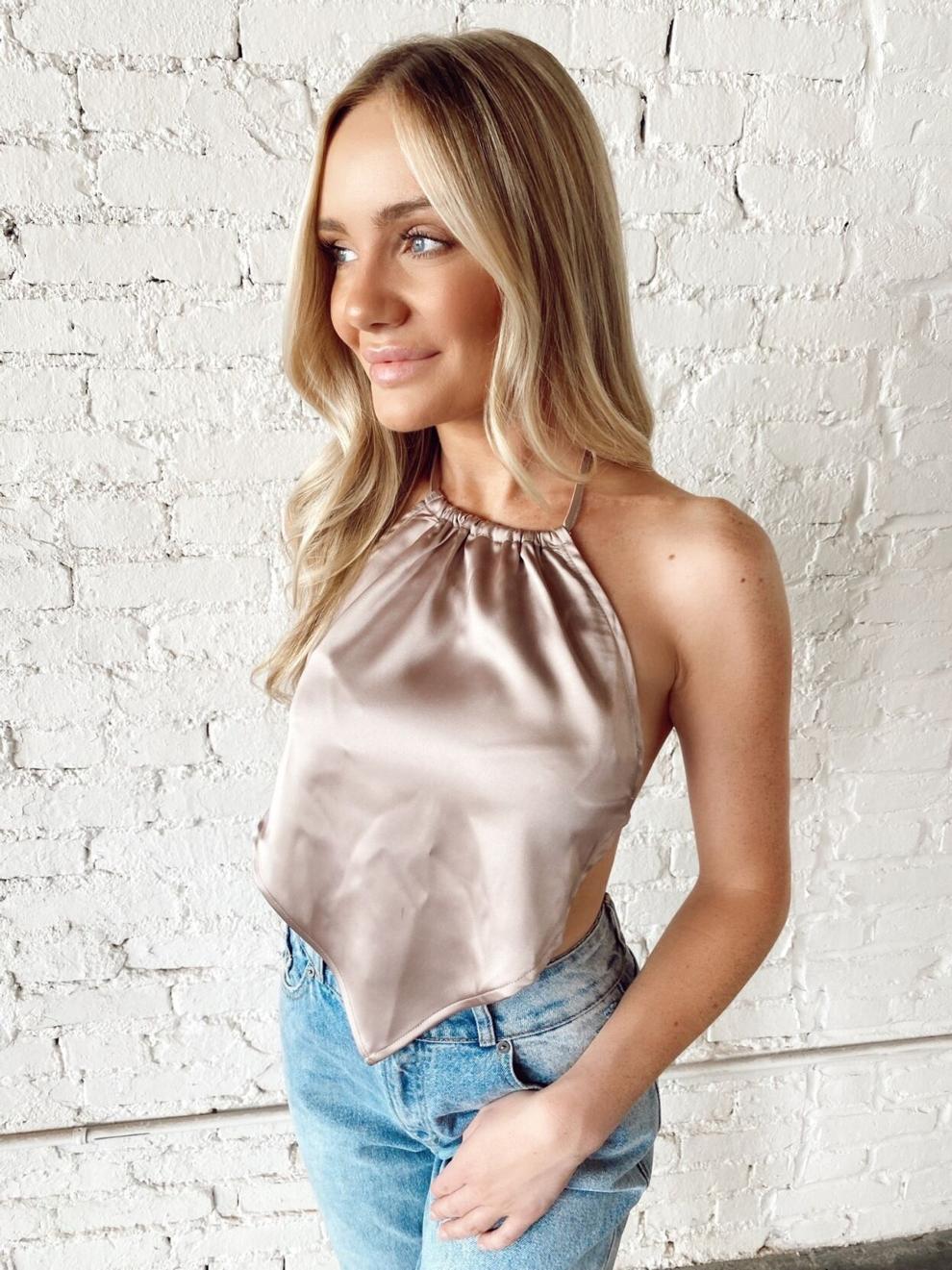 I was never school-smart or book-smart, but I loved to create. I started an Etsy page with a monogramming business, which I liked for a while and was very successful, but it wasn't filling my cup, and it was very tedious. I switched to printing words and phrases on graphic T-shirts, and that's when I had the realization that it's clothes – that's what I should be doing. I was always the person whose closet all my friends came over to borrow clothes from for any occasion. I've always been a big shopper and had a love for entrepreneurship and not wanting to work for someone else. It took a while for all these to align, but I'm so glad they did.
How do you maintain clarity and stay inspired?
It's easy to get caught up in comparing yourself to others and pushing for more, bigger, better. I always try to maintain a perspective on how far I've come in such a short amount of time. Along with my children and family, women doing things for themselves – and honestly just doing things, making [things] happen and following their dreams – is just the most inspiring thing to me.