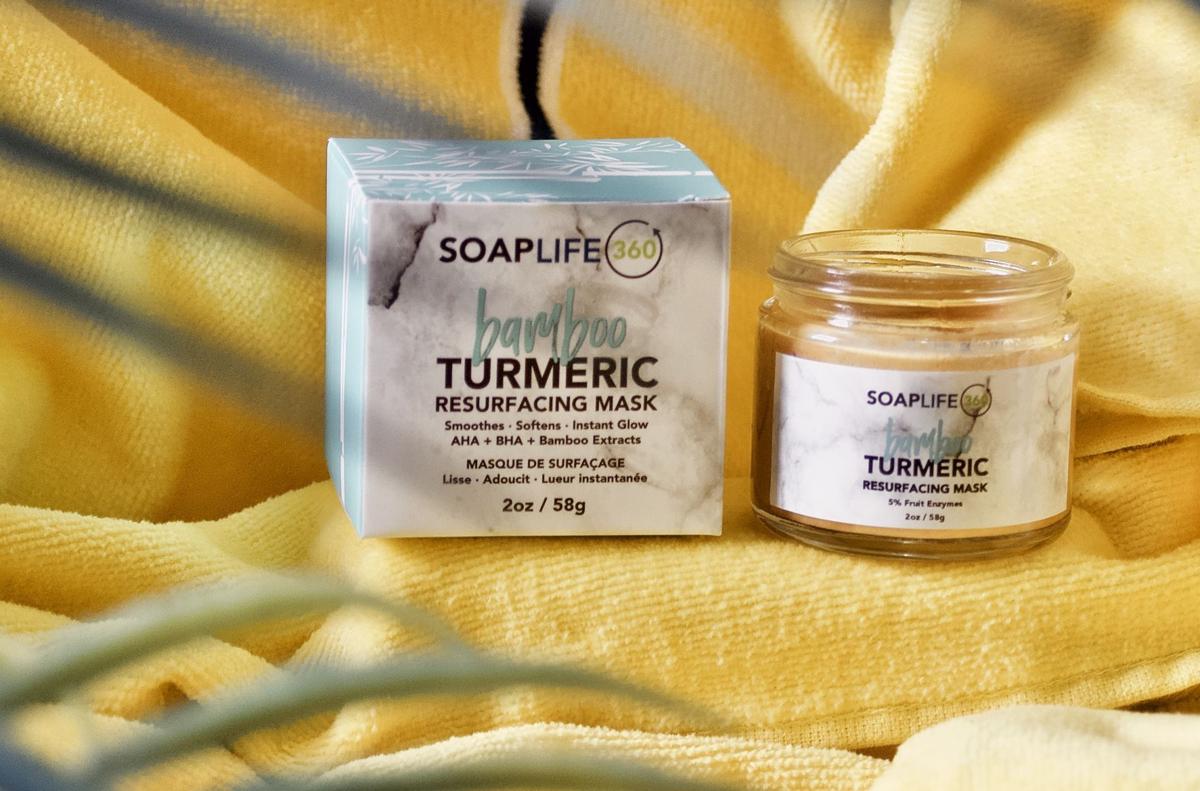 While the mask is this year's biggest fashion accessory and a fundamental tool for protection against the novel coronavirus, it can also wreak havoc on your skin. The good news is that acne mechanica (popularly known as maskne) is treatable with the use of products that focus on mitigating skin irritation.
"Acne mechanica is caused by a physical disruption to the skin," says Christen Michel, a licensed esthetician and the founder of Christen Michel Cosmetics. "A mask that covers your mouth creates a moist environment. Your breath traps moisture and heat, which stimulates oil flow. This combination of oil, heat and moisture is a perfect breeding ground for bacteria, which means blemishes."
She recommends using her Nourished Daily Cleanser (available for $28 at christenmichel.com), which offers soothing ingredients that calm the skin while lifting dirt and bacteria. Carry the Christen Michel Replenished Daily Spritz (available for $26.50 at christenmichel.com) to balance, tone and strengthen your skin throughout the day. With antibacterial properties and soothing minerals, the face spray keeps skin hydrated and replenished.
"Nature's secret weapon is diverse plant power," says Coco Kennell, founder of Soaplife360. "We formulate skin care with an arsenal of botanicals to create an environment that allows beautiful skin."
Kennell suggests Soaplife360's Chamomile Icing (available for $36 at soaplife360.com), a mild overnight mask that uses fruit enzymes and plant salicylic acid to unclog pores and clarify your complexion. Her Bamboo Turmeric dual-action resurfacing mask (available for $42 at soaplife360.com) also uses natural extracts to mildly exfoliate stubborn areas, with 8% alpha hydroxyl acids and beta hydroxyl acid that help brighten dull complexions.
Sage Skin Care's Claw & Paw is ideal for application to any dry, irritated or red areas on your skin. Designed to sit on the skin, the product seals in moisture, even on the face and lips.
"One of our premier acne products, [MSSR 2%] is perfect for those suffering from wearing masks all day," says Melissa Coleman, president and skin care strategist at Sage Skin Care, Inc. "Given the antibacterial component and primary aloe vera ingredient, this works well to help with redness, chaffing and irritated skin."
These products prove that even as you keep yourself and others safe by wearing a mask in public, you can keep your skin protected, too.
Christen Michel Cosmetics, 3449 Pheasant Meadows Drive, O'Fallon, christenmichel.com
Sage Skin Care, Inc., 5257 Shaw Ave., Suite 201, St. Louis, 636-625-0795, sageskincare.com
Soaplife360, St. Louis, soaplife360.com
Be the first to know
Get local news delivered to your inbox!