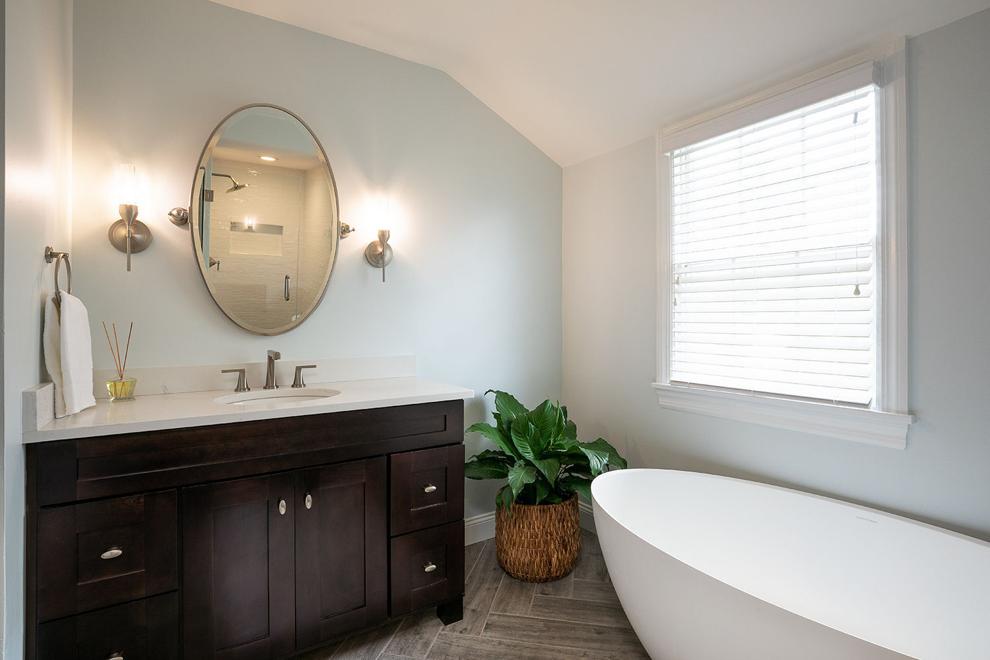 As a private, personal space, your bathroom should show off style and functionality in every feature. On their most recent bathroom redesign, Jenn Lewis and Shannon Cross, designers with Mosby Building Arts, teamed up to bring their client's vision to life.
Every Mosby project works directly with the client from start to finish to ensure that their final space is exactly how they envisioned. With this in mind, Lewis and Cross made sure they took the time to get to know their client's personality, as well as develop an understanding of what she felt her current bathroom was lacking.
"We make sure that we understand why they're doing a remodel, so we know we can incorporate their wants and needs for the final design," Lewis explains. "We like to find the inspiration from their personal life and bring that into their space."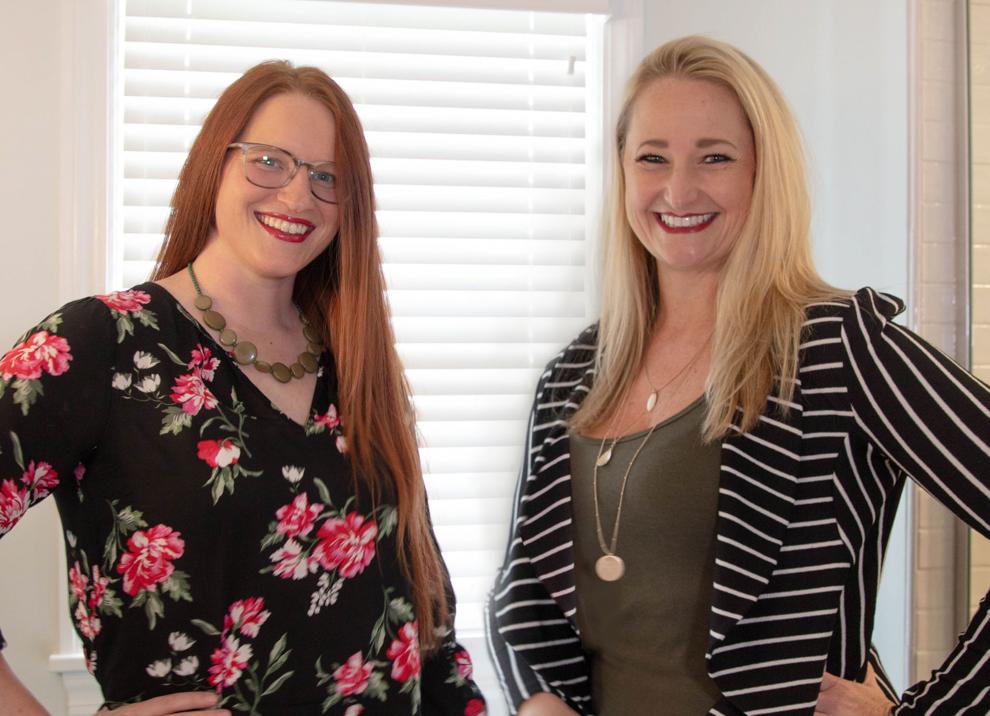 Crafting an aura of simple elegance was the duo's ultimate goal, along with opening up the space as a whole. To that end, the Mosby team removed walls in the bathroom, thereby creating a more light and spacious feel. The shower was also expanded, by removing the existing built-in bathtub and replacing it with a free-standing tub made from volcanic ash.
"The volcanic ash holds in heat while having the appearance of a matte white tub," Cross describes. "It added elegance and also made the space look larger."
Lewis and Cross also made sure to incorporate the client's desire for a warm and natural aesthetic in the redesigned room. Beyond the tub, the team accomplished this mission by bringing in wood-like porcelain, herringbone flooring, which carried a warmer tone throughout the space, and also used a natural pebble tile on the shower floor. The result was a spacious and sophisticated room with eye-catching design elements throughout.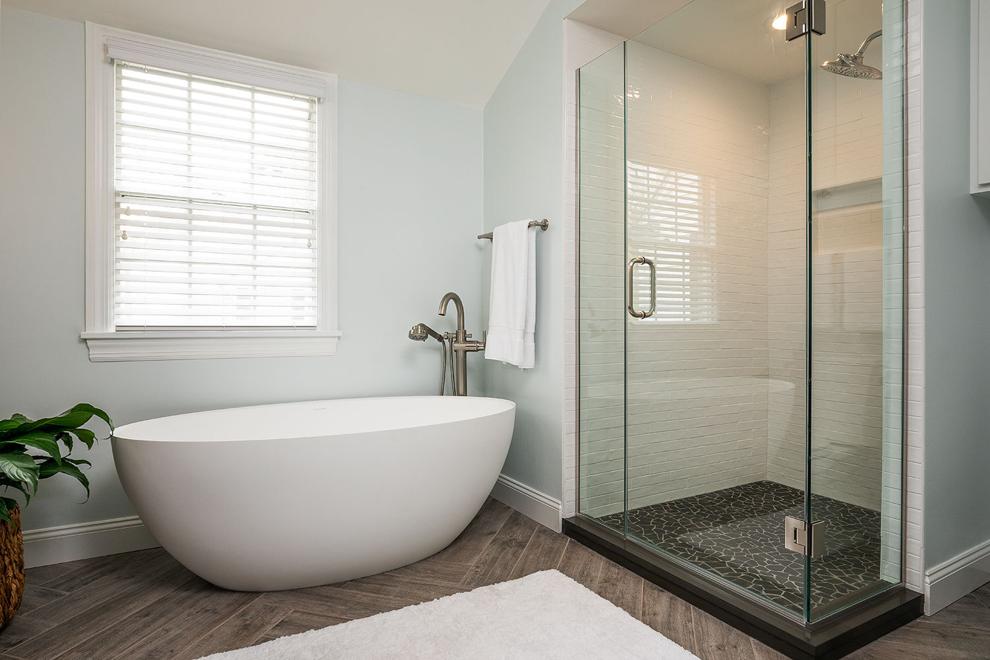 Cross explains that the Mosby team works hard to pair the perfect designers with your needs and style: "We take a concept and bring it to completion to bring our clients' dream space to life."
645 Leffingwell Ave., St. Louis, 314-909-1800, mosbybuildingarts.com