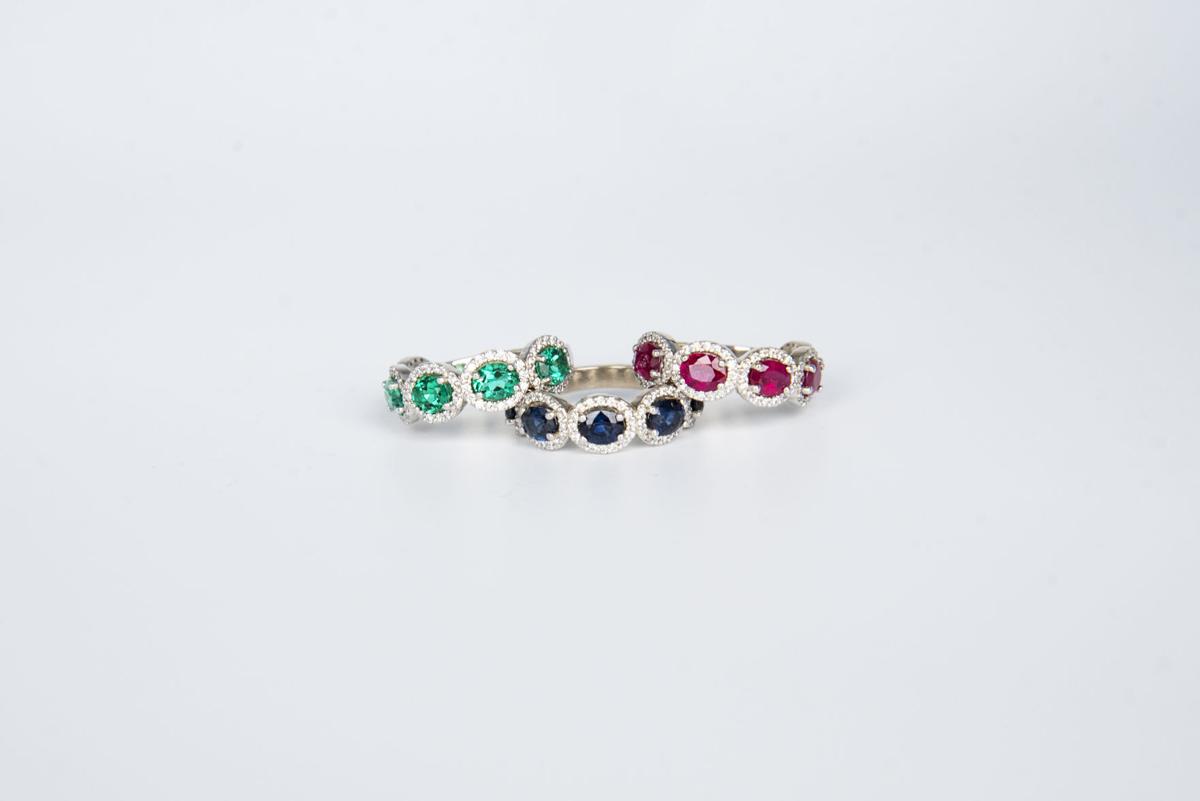 The weather may be gray but the trends in jewelry are anything but monochromatic. At Genovese Jewelers, find the gemstones to make your diamond jewelry truly pop.
"Once everyone has the staple diamond pieces, they start looking at color," explains Genovese manager Stacy Karavanya. "Color makes a great statement."
Karavanya adds that there are three big gemstones that customers gravitate toward: the ruby, the sapphire and the emerald.
Rubies are often called the king of the colored stones and are the most expensive addition to any piece. They are also the stone for 40th wedding anniversaries, and the birthstone for July.
Sapphires are an incredibly popular choice for adding color, coming in a range of shades and associated with royalty, after the sapphire engagement ring worn by both Princess Diana and Kate Middleton. "Sapphires are also very durable and great for everyday wear and wedding rings," Karavanya says.
On the other end of the spectrum, emeralds are a softer stone and perfect for creating a pop of color in pieces for special occasions and formalwear. The May birthstone and the stone for a 55th anniversary alike, the emerald contributes to great pendants and earrings.
When looking to start adding color to your wardrobe, Karavanya encourages starting with a statement ring in ruby or sapphire and points out that all three of the big three gemstones pair well with diamonds – and with layering items.
"There has been a trend toward more color lately," Karavanya adds. "Especially post-COVID, people are looking for a more casual appearance."
Whether you are looking for that colorful addition to your wardrobe or for the best diamond or gemstone piece for a loved one, the locally owned jeweler is your one-stop shop for the best selection in all price points. With festive music every Saturday, Genovese will make holiday shopping simple and fun this season.
Genovese Jewelers, 12460 Olive Blvd., St. Louis, 314-878-6203, genovesejewelers.com