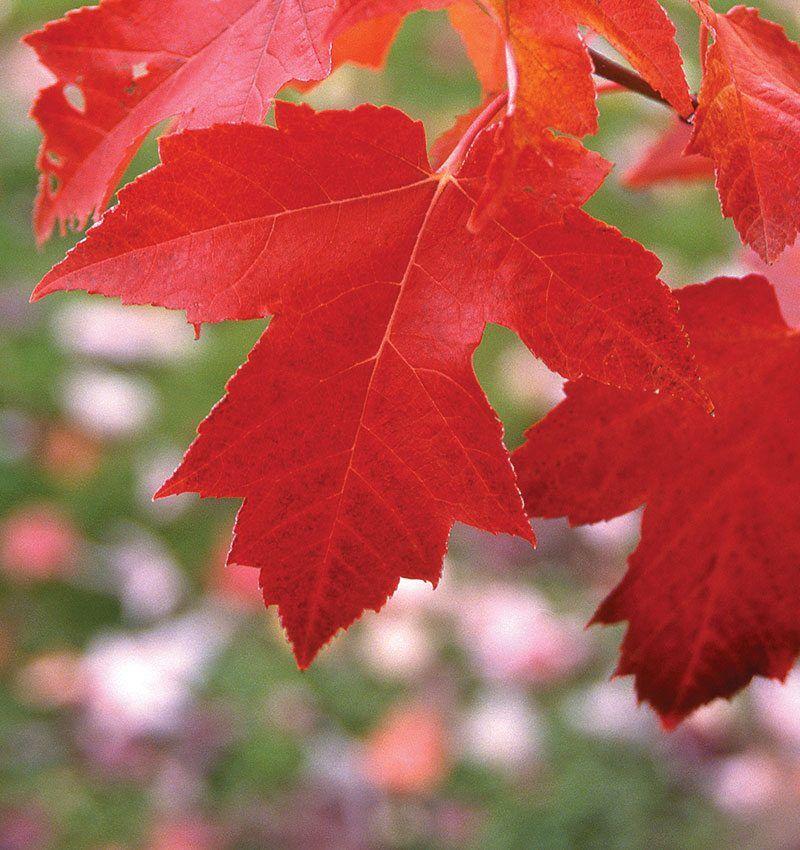 The seasonal leaf extravaganza has arrived, with vibrant colors everywhere. This year's above-average rain has brought our trees into autumn with extra pigments, and the fall show should be tops. As chlorophyll drains away, colors besides green become more visible, for a kaleidoscope in the red-orange-yellow chromatic sector of xanthophylls and anthocyanins.
For an autumnal wonderland, take a road trip to Gray Summit in Franklin County to visit the Shaw Nature Reserve. Also, right now, enjoy peak fall color nearer by visiting the Missouri Botanical Garden, Tower Grove Park and the maple arcade at Art Hill in Forest Park.
To plan future leaf-peeping travels, keep this fabulous predictor handy: smokymountains.com/fall-foliage-map. It gives national predictions, county by county, as to the estimated dates of peak leaf-viewing. Also, if you're shopping for new purchases, now makes an excellent time to visit area nurseries for other varieties with stunning leaf colors.
Although I love all fall colors, I find deep scarlet reds the most dramatic. Autumn also makes the perfect planting time, so grab your spade! And consider these plants to brighten your home garden's leaf show:
Trees. The best-known group of plants for stunning fall color is Acer, the maple genus. Sugar maples, such as Legacy and John Pair, display excellent mixed colors, yellow-red-orange, but for true brilliance, go with the red maples, A. rubrum. Dozens of rubrum cultivars – like Autumn Fantasy, Burgundy Belle, Embers, Firefall and Sun Valley – bring serious color to a garden.
Japanese maples, such as Bloodgood and Fireglow, offer fun color all summer long but flash in a big autumnal finale with intense scarlet reds. Plant these small maturing trees where the late afternoon sun will light them from the back. Chinese pistache, oaks (burr, shumard, white) and black gum provide more brilliant crimson choices.
Shrubs. Ninebark, service berry, viburnum, Virginia sweetspire, highbush blueberry, 'Brilliantissima' chokeberry, 'Grace' smoke tree, crape myrtle, oakleaf hydrangea and the stunning red native sumac likewise offer reliable scarlet shades.
Unfortunately, the most commonly grown red-leaved shrub is burning bush euonymus – an invasive exotic that should be removed from the landscape.
Vines. Boston ivy has earned fame for its consistent coloration, and the native Virginia creeper displays similar brilliance; both cling to surfaces by sticky holdfasts, though, so take care where you grow them.