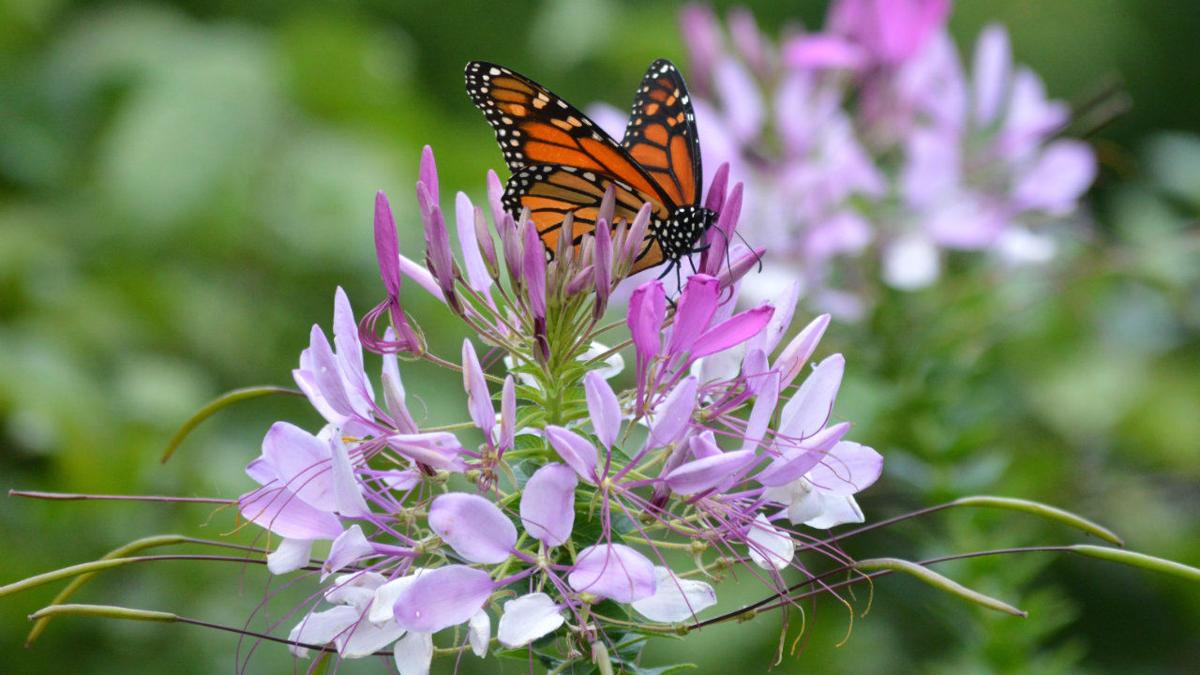 Most of us are enjoying a different kind of garden this year, one involving few new annuals and mostly tender perennials that wintered over in the garage, fresh starts from friends or neighbors, and bulbs that came from a mail-order box.
My own garden has turned into a riot of color now instead of the usual carefully curated scenes of analogous or complementary hues. Basically, because of the COVID-19 lockdown, I grew what I had on hand from seeds or slips I propagated myself. As a result, my garden abounds in coleus, caladiums, airplane plant and tomatoes.
With cucumbers, basil, hot peppers, arugula and other herbs, meanwhile, carefully hoarded squash seeds were sprouted and set in the vegetable garden. Because deer had never before bothered my squash, I took no special precautions about them. This year, though, when I had no way to replace the plants, a doe brought her fawn to dinner – and they ate every single one! I was left with a large open square of earth and zero zucchini.
Before I could break out my meager stash of remaining seeds, however, a little miracle happened. Practically overnight, the square filled with aromatic, sticky foliage. Immediately recognizable, a bumper crop of cleome was emerging to fill the vacancy. Thank you, Mother Nature – when one door closes, another one opens! On these long August days, we thus have been able to admire the giant embankment of head-high white, rose and lavender spider flowers, with plenty to cut for the kitchen table.
If you're not familiar with cleome, you should be. An easy-to-grow annual from South America, it readily self-seeds – to the annoyance of some and the delight of others. My grandmothers both grew it in their respective gardens. Considered by some to be old-fashioned, it actually strikes me as hip in an architectural way, with long, slim seed capsules arching out from the main stem like a giant, green bottle brush. Many spider flowers are now fully blooming in the mixed border of the King Louis IX statue at the Saint Louis Art Museum. Drive by to see how well they layer in with airy elegance to the blend of annuals and perennials.
To start cleome for your own garden, buy or beg some seeds, scatter them in the spring – and simply wait. Shop for the very tall 'Queen' series in white, rose, cherry or violet, the pure white cultivar 'Helen Campbell' (a Royal Horticultural Society winner of the Award of Garden Merit) and the slightly shorter 'Spirit' series. The 3-foot 'Sparkler' series comes in rose, white, lavender and a stunning bicolor rose called 'Sparkler Blush' (an All-America Selections Award winner). Last but scarcely least, the 'Senorita' series has been selected for container use; compact and never leggy, it's thornless and sterile – meaning it won't self-seed.