From finding ease in entertaining to simple yet effective ways to revamp your home's aesthetic, lifestyle blogger Julie Blanner is valued for her expertise in all things do-it-yourself. The host of her eponymous YouTube channel and former owner of the event planning firm Coordinately Yours says her home base of St. Louis offers continual inspiration for ways to curate one's lifestyle.
"My childhood was a classic Midwestern one, growing up in St. Louis," Blanner says. "I have always loved having the benefits of urban living, with an easy escape to the countryside. I spent many hours on my grandmother's farm, crafting and baking. I also grew up eating at all of our famous Italian eateries in the city."
This union of urban and rural environments has influenced Blanner's approach to aesthetics, as she prefers a practical yet inspired way to invigorate one's surroundings.
"I'm actually not big on trends, when it comes to home design," she says. "I tend to stick with what I love and try to make timeless choices that won't feel outdated in five to 10 years."
Social media, though, can still influence the influencer. "By nature of my work, I'm intrigued by viral recipes," Blanner admits. "It's always fun to watch trends as they emerge across social media."
She proves her staying power in larger channels by taking part in such trends, as she recently did with a how-to on the popular hot chocolate bombs: a ball of chocolate that melts when warm milk is poured over it, revealing the ingredients for decadent hot cocoa, including – but not limited to – marshmallows, cinnamon, cayenne or crushed peppermint.
She also includes local favorites, such as gooey butter cake or Ted Drewes' chocolate sauce. In fact, Blanner's prowess and popularity in the kitchen led her to start an additional website, easycookierecipes.com, for those just getting into baking.
Projects people once outsourced are made accessible – and, most importantly, doable – thanks to Blanner's quick video tutorials and instructional online guides, especially during a time when staying at home is a priority resulting from the coronaviral pandemic.
For those who are tired of staring at the same four walls inside what might feel like their limited space, Blanner is brimming with ideas to infuse joy and comfort with resourceful design remedies.
"One of the easiest updates is paint," she suggests. "It immediately brightens and changes an entire room. I have a dedicated paint guide that is an incredible resource for colors, styles, sheens, brands and information to help readers choose the right paint colors for their homes."
In her own home, Blanner relies on a neutral palette to work within, as it can provide a comforting base and act almost as a blank canvas for future design improvements.
"I'm partial to soft, creamy whites because it immediately bounces light and makes a space feel large [and] cleaner, [while adding] warmth," she says. "Paint is one of my favorite subjects and one of the most popular questions I receive on social media!"
From there, Blanner recommends focusing on small but impactful improvements, like replacing or reupholstering pillow covers.
"When your furniture is neutral, it's easy to bring in a pop of color, texture and style with fresh pillows," she advises, adding that as much of a resource as she is to readers, they also keep her motivated.
"I love hearing from readers and followers, and their encouragement and kindness is what keeps me going!" she says. "I want to be a resource that readers can return to any time they need help with home design, paint choices, organization, recipes and so much more."
Blanner more than proves her worth with features in Midwest Living, Better Homes and Gardens, The Washington Post, The Oprah Magazine, Elle Decor, and Country Living. Though she's received national acclaim, Blanner makes sure to always stay true to her roots.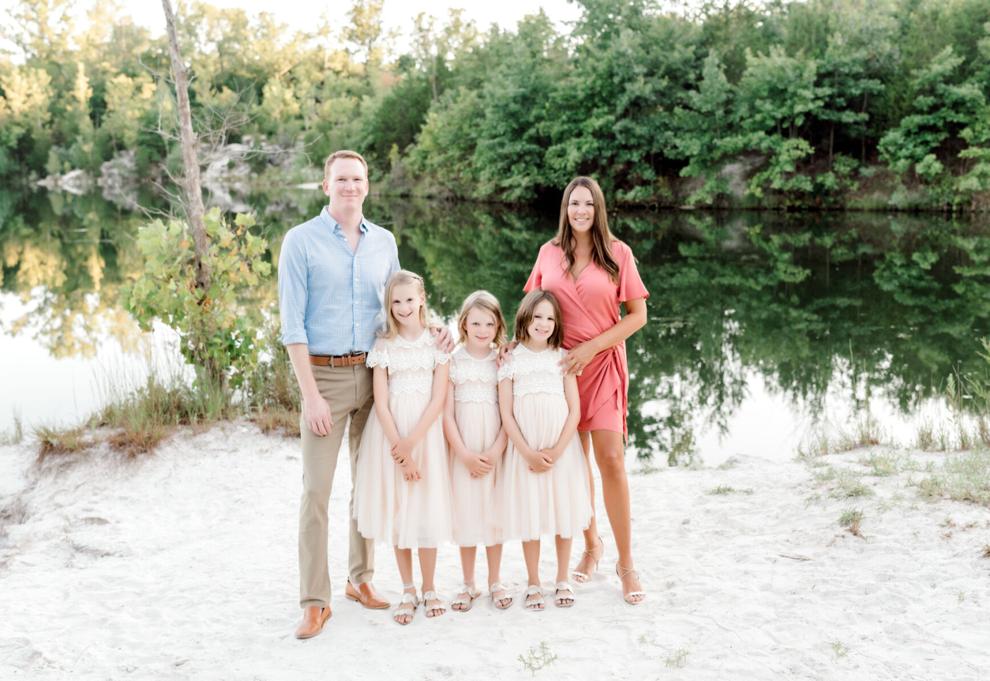 "We are so lucky to get to enjoy the best of Missouri living, with all that St. Louis offers and a lake getaway at Table Rock, as well," she says. "My passion for creating simple recipes and a warm, simplistic home is a combination of both urban and rural influences – and that's all thanks to my St. Louis roots."
Julie Blanner, julieblanner.com